Business intelligence development: Why do you need it and how to build the perfect solution?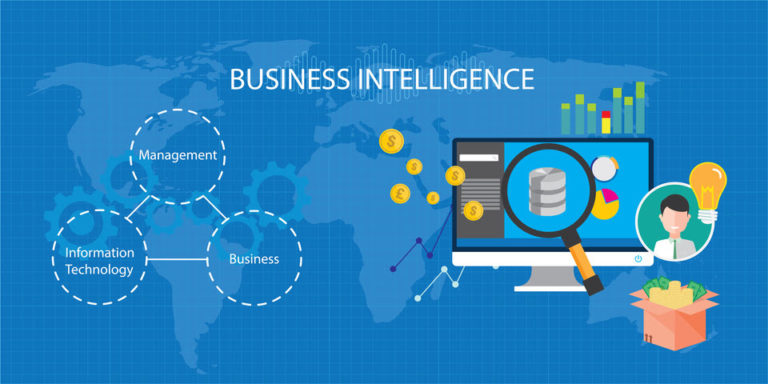 When tons of data are generated, it is nearly impossible to follow all the streams. Modern companies need to structure and visualize this information to use it properly. That's the task of business intelligence.
We shall cover the reasons for the implementation of business intelligence in your area, what it takes, and how to develop it.
Why do you need business intelligence?
Let's imagine that your company is a big retail chain with hundreds of small stores which disperse the information too much for anything to be understood. This leads to many mistakes like missing the time when certain products are out of stock and others aren't profitable at all.
Business intelligence solutions help your business prevent losing money by gathering and analyzing crucial data. This could be information regarding item stock, research on customer behavior, the productivity of services, and more.
To summarize, business intelligence development is a must-have addition to your company to gather maximum information that would help you prevent losses and increase income in no time. Skipping an opportunity to implement this solution would be a bad choice.
10 steps to business intelligence development
Now that you know the meaning of BI, it is time we proceeded to the creation of your own business intelligence solutions. Follow these 10 steps for the best results.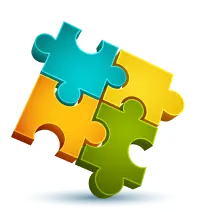 We are confident that we have what it takes to help you get your platform from the idea throughout design and development phases, all the way to successful deployment in a production environment!
Contact us
1. Analyze the needs of your company
Before creating anything, you must know the reason for doing so. Think of what kind of data the business needs and how it would help you improve. It is hard to determine what you actually want, so it is best for a business analyst to take control of things from here.
2. Estimate the data gap
Without all the information, your company gets stuck in one place. You have only one-sided data, which doesn't show the complete picture. The missing info helps your business get a 100% overview of how things are doing for the company.
Your current task should be using all the available resources to plan future actions and estimate the required efforts to meet the company's requirements.
3. Set your goals
Meet the stakeholders and review all the possible goals. It is necessary that proper priorities are set because you cannot chase all the possibilities simultaneously. Focus on the closest steps that can be made.
4. Design and features
Whenever the goals are set, it is time to proceed to the step where you have to gather requirements for the solution. This means that you'll have to talk to stakeholders, analysts, and data experts to get a full picture.
Some of the things that must be found out are:
Desired insights;
Technical details;
Data representation form.
The technical design and requirements gathering must be conducted simultaneously to avoid delays.
5. Choosing the right solution
Do not misinterpret data solutions with reporting software because these are two different things. Data solutions determine the available types of reports. Technically, that is how you gather and store the information. It is best if you consult a specialist from the Global Cloud Team to avoid popular mistakes.
6. Preparing the data
The next step is creating an algorithm that would prepare and load the information. Our team generally uses our self-developed automated solutions to cover this step and avoid delays. This means that no manual work is required. Everything is gathered by the system automatically, transforming raw data into readable info.
7. Modeling the information
The next step of business intelligence development includes the use of a variety of modeling techniques. Some of them are object-oriented, network, relation models, and others. These options are adapted to the company's needs. All the requirements are met without influencing the productivity of the solution.
8. Visualizing the data
There are already many software options like Looker, Sisense, and Domo. Our business intelligence developers will help your company choose the right application. It is quite possible that you will need more than one app to meet your needs.
9. Get feedback
The major flaw of business intelligence development is the fact that user feedback can only be gathered during the final stages of the project. A usable product is only created at stage 8, meaning that you have to develop the whole project before it becomes possible to test it.
User feedback will help you remove significant flaws, add new features, and change something within the solution in the pre-production phases. The best way to test the product is by giving it both to QA engineers and future users. As a result, the app must be bug-free.
10. Use the gained data!
Once the solution is deployed, it is time to use the information to boost your company's profits. Give the data to your analysts and other employees, check it out yourself, and make the best decision toward success.
The bottom line
Are you looking for a business intelligence developer?
Contact the Global Cloud Team to create a top-notch product in no time!
I am here to help you!
Explore the possibility to hire a dedicated R&D team that helps your company to scale product development.