Media & Telecom
IT solutions in Media & Telecom are designed to help companies in the industry manage and streamline their workflows. From content management systems to enterprise resource planning software, we have an IT solution out there to help your business save time and stay profitable.
Choose GlobalCloudTeam to equip your company with new technologies and speed up your transition into the future digital world. We offer:
scalable platforms for custom content management and distribution
network and cloudification
existing system performance improvement
IoT architecture design, implementation, and testing
VoIP/UCaaS solutions development
live streaming solutions
VR, AR, and MR development
We develop solutions to improve customer service, manage content, and track and analyze customer behavior. Additionally, we can help Media & Telecom businesses to automate processes, improve operational efficiency, and better manage their networks.
Unlock innovative technologies and use customized media and telecom software products. Cooperate with GlobalCloudTeam to get high-tech solutions and increase the audience loyalty, delivering a unique customer experience.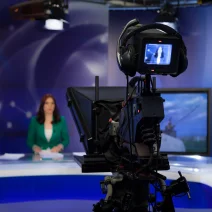 We are confident that we have what it takes to help you get your platform from the idea throughout design and development phases, all the way to successful deployment in a production environment!
Contact Us