Real Estate & Construction
Each participant in the real estate and construction industry benefits from employing technology. Thanks to technological solutions, investors, designers, property agents, and constructors can change the work approach and boost productivity.
In GlobalCloudTeam, we analyze industry tendencies to provide the optimal solution to fulfill customer needs. Some examples of solutions we provide for the real estate and construction industry:
cloud service
real estate software for investors
employee management software
automated data acquisition
facility inspection software
rental solutions
We make it possible to keep track of construction progress, budget, and deadlines using project management platforms. Design, plan, and construct buildings with IT software. Also, property managers and real estate managers can manage their properties more effectively thanks to property management software. It helps maintain records, track finances, store client information, and manage tenants.
Complement your real estate or construction project with technological solutions by GlobalCloudTeam. We will change your idea about the power of innovations. Just focus on what you do best, and our experts will provide you with a technological base.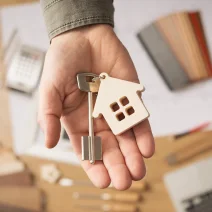 We are confident that we have what it takes to help you get your platform from the idea throughout design and development phases, all the way to successful deployment in a production environment!
Contact Us