Finance
IT technologies have revolutionized the financial industry by automating many processes and making information more available. GlobalCloudTeam specializes in software development for this sector. We aim to help companies to enter new markets, deliver an inclusive customer experience, and provide high-level security for financial technology.
Our task is to maximize every element of your financial technology portfolio to provide better service and expand the business. We develop solutions for the following segments:
Digital Payments
Fintech
Insurance
Digital Banking
Loans and Leasing
Bookkeeping
We work with banks, insurance companies, exchanges and brokers, wealth management institutions, and payment providers. With GlobalCloudTeam, you can transform the digital banking system, upgrade cybersecurity, use data analysis as an instrument for strategies, build trading infrastructure or develop cross-platform apps.
When it comes to developing software for the financial sector, cooperate with GlobalCloudTeam. We have the expertise and the track record of delivering successful projects. Let us show you what we can do.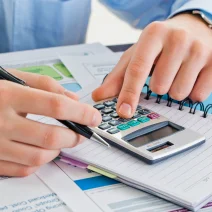 We are confident that we have what it takes to help you get your platform from the idea throughout design and development phases, all the way to successful deployment in a production environment!
Contact Us