Marketing & Advertising
In the marketing and advertising area, technologies provide a competitive edge. If you need to target advertising more effectively, gather customer data efficiently, and track and analyze customer behavior accurately, cooperate with GlobalCloudTeam. We specialize in developing technological solutions for marketing departments and agencies to manage customer relationships and automate marketing or ads processes.
We develop:
data analytics systems
mobile and web marketing solutions
automation and reporting technologies
integration services
Our engineering team will help you to make market segmentation, target the audience, perform sentiment analysis, and perform other marketing tasks using Predictive Analytics. GlobalCloudTeam will develop websites, including their mobile versions, landing pages, and native or cross-platform marketing apps.
Also, we can create and integrate custom automation and reporting systems with personalization and audience segmentation, automated rules-based messaging, and notifications.
Level up your digital company by implementing marketing and advertising techs from GlobalCloudTeam. Get in touch with our specialists to plan and develop solutions that will allow your project to grow and provide high-class services.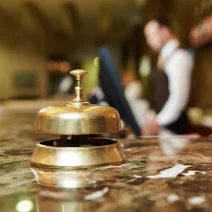 We are confident that we have what it takes to help you get your platform from the idea throughout design and development phases, all the way to successful deployment in a production environment!
Contact Us