Manufacturing
Process automatization and digitalization are the keys to increasing manufacturing efficiency and production rate. The complex approach to implementing technologies allows for building "smart manufacturing" with effective communication and collaboration between working processes, decision-making based on real-time data and analytics, a high level of security and intellectual property.
With GlobalCloudTeam, you can optimize your workflow and achieve operational excellence by implementing the following:
CRM
ERP
Industrial Internet of Things (IIoT)
Cybersecurity
AI and Machine learning
Data analysis and cloudification
Simulation and augmented reality
We work with manufacturing businesses of any size and specialization. Offering cutting-edge manufacturing solutions, we help our clients transform their work mode and raise productivity. Our engineers use cloud computing, industrial internet of things, big data, or other technologies to find robust solutions to expand the manufacturing industry.
Work with nonstop security, reliability, and 99.9% uptime. Let GlobalCloudTeam develop and implement technical solutions in your workflow so your team can do what you do best.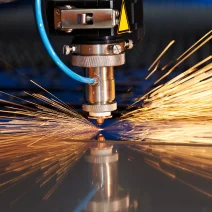 We are confident that we have what it takes to help you get your platform from the idea throughout design and development phases, all the way to successful deployment in a production environment!