E-Commerce
eCommerce technological solutions are more than managing online stores. You should think globally to become a powerful leader and increase your market share. With GlobalCloudTeam, you can develop a high technological project from the ground up or upgrade each of the core eCommerce elements:
Platform: launch and start operating the platform that supports up to 5 thousand updates per second and serves millions of end-users worldwide.
Payment processing: add the system with over 100 billion USD monthly transactions capacity.
Customer support: implement AI solutions to reduce costs, increase sales and provide 24/7 service.
Security: use the top-level system with the PCI DSS standard.
Analytics: make reports and strategies based on sales, customer data, financial results.
We create designs, add a checkout system, and integrate shipping options to your shop from scratch or upgrade the existing system. Whether we develop a small online shop or a multi-featured two-sided marketplace, we think about your business growth and customer satisfaction when buying and interacting online.
Strengthen your market position with GlobalCloudTeam eCommerce solutions. Get professional assistance and innovative technology to build an efficient and profitable online retail business.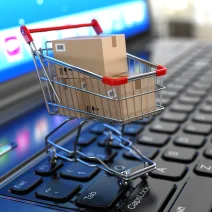 We are confident that we have what it takes to help you get your platform from the idea throughout design and development phases, all the way to successful deployment in a production environment!
Contact Us