Custom Software Development: responsibilities, tasks, processes, and more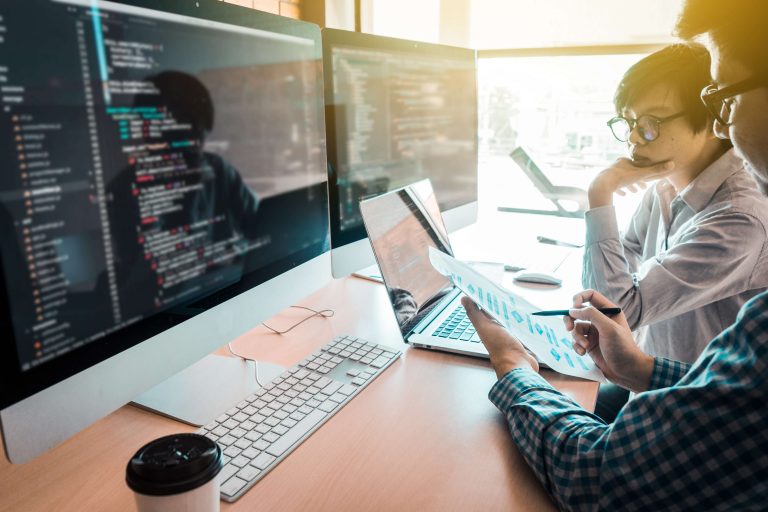 There are two types of software when it comes to development – out-of-the-box apps and custom solutions. In the first case, we get an application that is designed for the general needs of a business. But what about custom software? It is a solution that is tailored to a company's needs, created specifically to solve a certain issue.
Learn more about custom software development, types of apps, their benefits and drawbacks, where to hire a custom software developer, and more.
What is custom software?
The custom software definition would be an individual solution created specifically for an organization to solve its business needs. Apart from out-of-the-box solutions, such applications are often developed from scratch. These may also be pre-built applications with modifications that make them significantly different from the original.
Advantages of custom software
When you hire a custom software developer to help your company, you get the following benefits:
Tailored solution;
Higher ROI;
Maximum security;
Flexibility;
Better competitiveness.
Primarily, the application is designed in a way that suits your needs. This means that you won't have any useless features. Instead, the application involves the tools used in your daily processes, all positioned in a user-friendly intuitive interface.
Your return on investment benefits as well. Although you spend more money on hardware and development services, you save a significantly higher amount in the long run. The reason is that custom software brings your business benefits that do not exist with other options.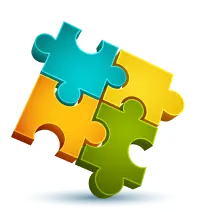 We are confident that we have what it takes to help you get your platform from the idea throughout design and development phases, all the way to successful deployment in a production environment!
Contact us
As the app is developed in a custom manner, your development team chooses the best security measures. If you work with the Global Cloud Team professionals, you may be assured that you get an impenetrable system that complies with all modern security standards.
Flexibility means that you may apply changes to the software at any time. It doesn't matter whether it is a new feature, bug fix, redesign, or anything else. The team can do it, and that's what matters.
Finally, competitiveness is the key benefit of custom software. It is made up of all the previous advantages. Thanks to the tailored solution, your business is capable of completing its regular processes faster, safer, and better. A win-win situation, right?
Disadvantages of custom software
Of course, there are also several cons with custom software development:
High investment costs;
Time expenses.
First of all, software development is expensive on its own. A custom solution may cost much more than anything else. For example, the average price per hour may range between $25-35, and that's not the limit!
Also, you should remember about such a precious resource as time. Custom software development takes significantly more time than creating any other application. The simplest project will take around 12 weeks, while a complex app could take more than a year.
Now, multiply the average price and the approximate timeframe of your project. Probably, the final sum will shock you. That's the hardest part of custom software development – budgets. However, every penny is worth the effort because you'll get a tailored solution in the end.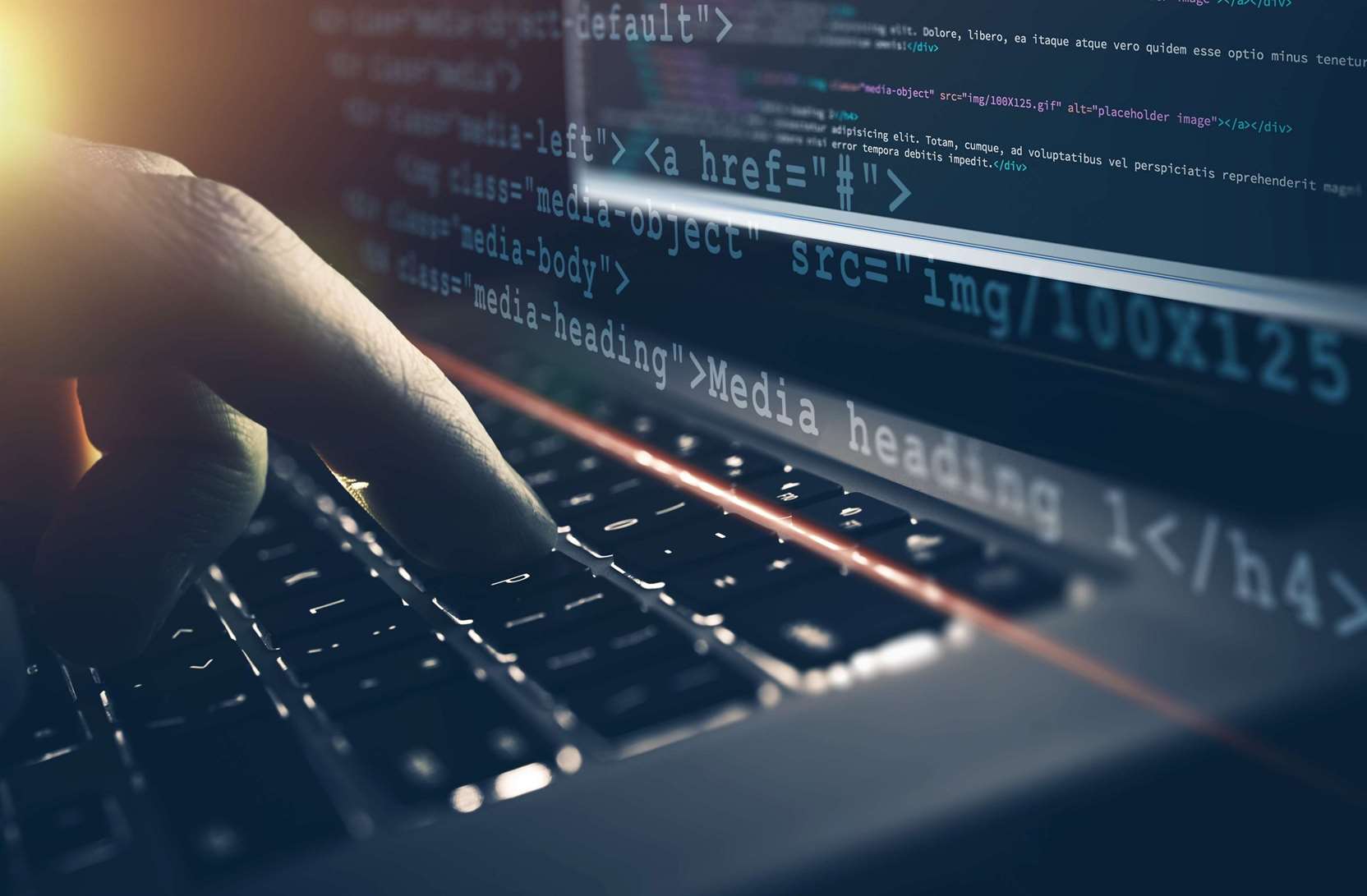 Types of custom software used by businesses
Okay, now you know what custom software development is, so it is time we proceeded to several examples. You'll see the most common applications in all industries.
1. B2C – business to client software
If you want to provide a unique and lasting experience for your customers, then developing custom B2C software is the right choice. Such applications usually involve:
Shopping apps;
Banking solutions;
Payment gateways;
Customer portals, and more.
Any application designed for your customers to use can be seen as a prominent example. Such solutions raise brand awareness, help you grow sales, provide a better experience, and more.
2. B2B – business to business software
B2B software is the complete opposite of B2C. It is created to help your company communicate with partners, manage internal processes, and exchange information or products in a fast and secure way. Some examples are:
Billing apps;
Contract management apps;
Vendor software, and others.
A custom approach to these solutions will help you simplify all processes and provide a better experience for employees.
3. Internal software
Internal applications are designed for your company's internal processes like resource management, analytics, project management, and others. This software can help you boost all processes, and it will definitely be more efficient than an out-of-the-box solution.
Do you need custom software development?
Not all companies reach the stage where they need a custom solution. Sometimes, the regular apps perform well enough, so what's the point in changing anything? Check out the reasons below to find out for sure.
1. Identify needs
The first step to finding out whether custom software is a must-have is analyzing your business needs. Check all processes, evaluate their efficiency, and calculate the potential expenses. If you see a necessity for custom apps, then proceed to the next step.
2. Analyze budgets
Are you sure your company can afford that? Custom software may cost over $20,000, so you must be 100% sure that it's an amount that won't hit your business hard in the pocket. If this purchase requires you to cut funding for one of your departments, it's probably a red flag and you might want to focus on improving that department first.
3. Discuss with the team
Sometimes, companies spend hundreds of thousands to create a fancy app while their employees end up using Google Docs because "it's more convenient." Before making any serious decision regarding how your internal processes will work, do some research within the team. Your employees will tell you information that's going to be 100 times more valuable than any research or trend.
What is the average cost of custom software development?
On average, developers are paid $25-35 per hour based on the project's complexity. This amount is multiplied by the number of hours required to create an app. Don't forget about other specialists like designers, testers, project managers, and everyone who is involved in the process.
The minimum amount you should expect to pay is between $5,000 and $10,000. However, the more requirements you add, the more money you have to spend. Enterprise-level software often ends up costing $150,000 because of all the features it requires.
If we speak of the costs in terms of time, it will take at least 12 weeks to get the simplest application. Of course, an experienced custom software developer could do that faster, although it is very unlikely. A complex solution can take 6, 12, 18 months – these are all rough estimates without seeing any requirements.
Where to hire a custom software developer?
When it comes to searching for a developer, you usually have several options. We'll cover them below.
1. Freelance platforms
The cheapest place to find a custom software developer is a freelance platform. Some of the most popular ones are:
Upwork;
Freelancer;
Fiverr.
You will be able to see the reviews of other clients on the freelancer's page, along with portfolios and skills. However, there is no guarantee that your project will be completed on time. Besides, you will also have to pay a large commission to the platform as a mediator.
2. Software agencies
There are thousands of companies ready to fulfill your order at any price. Such agencies work with nearly any project, employees, and clients to maximize their profits. Yes, the quality will be better than a freelance gig. However, you may never be sure whether the outsource team completes its tasks diligently.
It's all a matter of time before you see their trustworthiness. Taking such risks is often not worth it, especially when custom software development costs that much. This leaves you with one option.
3. The Global Cloud Team
The Global Cloud Team has got over 450 industry professionals in its ranks. Together, the teams have completed over 100 successful projects, all confirmed by our clients' testimonials. We nurture each app as our own, so we complete the tasks even better than expected.
Order your custom application now!
Leave a request in the contact form on our website and a representative will get in touch as soon as possible. Don't forget to describe your project in detail – this will help us provide a detailed estimate!
I am here to help you!
Explore the possibility to hire a dedicated R&D team that helps your company to scale product development.