Useful tips on how to build a successful team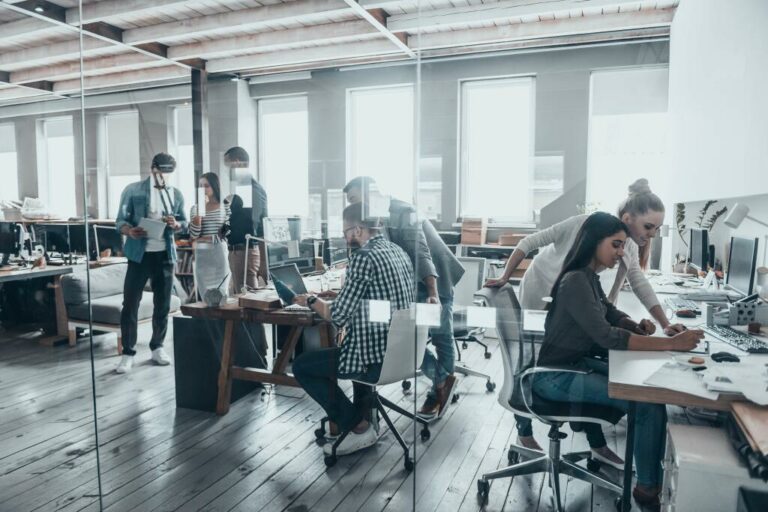 It takes great leadership to build amazing teams. Business owners who change the course when needed, make difficult decisions, and set performance standards while ensuring employees meet them are considered great leaders. Thus, they manage to build amazing teams.
Team building isn't an easy task. It requires managing employees' egos while also maintaining an overall positive environment. Team leaders should consider each employee's personality while shaping a team that pursues the same goal. Team-building is also a time-consuming task, but it's worth the hustle.
Read our article to learn more about building a successful team that shows results.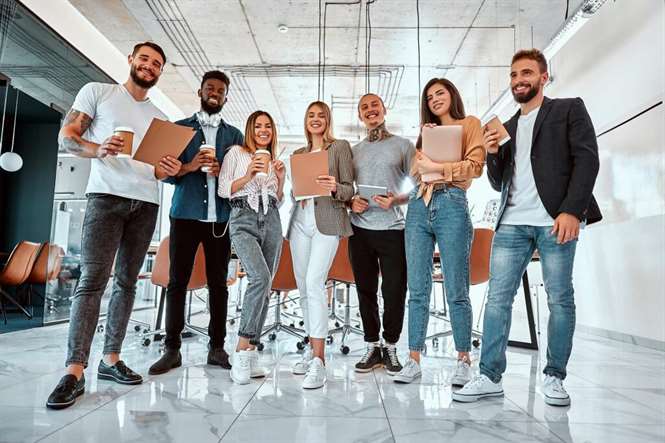 Characteristics of a successful team
Any business success is achieved by a great team of employees. It's a base for success for any business type and size. A successful team development culture enables an endeavor to grow, scale, and flourish where one person couldn't even dream about such achievements. But how can you tell if you have a successful team development culture?
These are the characteristics of a successful team: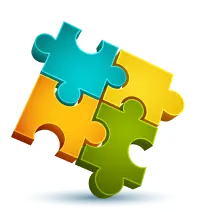 We are confident that we have what it takes to help you get your platform from the idea throughout design and development phases, all the way to successful deployment in a production environment!
Contact us
Shared culture. Employees are more motivated to achieve results if an employer sets a successful development culture. One mission or a set of values can unite people, which is critical given that all people are different.
A great leader. A successful leader of a business or a separate department is a person who encourages creativity and thinking within a team.
Goal-oriented mindset. Individuals must work as a team to achieve great results. Your journey as a leader is to create a team culture that encourages employees to work together as a single unit.
Roles commitment. Each team member must have a role and contribute to the company's overall success.
Clear communication. It's critical for a business to have clear protocols or frameworks for team members to follow. It makes communication easier, and the teams are more productive and effective.
Openness to acquiring new skills. Employees don't need to pursue a second specialization, but learning new skills to complete existing tasks is the key to success. Teams get creative and solve issues without external help.
Responsibility and accountability. Shared culture and goals give leaders tools to measure each individual's contribution to success. Ideally, every employee must be responsible and accountable for their contributions.
Different experiences. Employees with different sets of skills and experiences bring creativity to the team. It's critical to share one culture and goals, but different experiences enable the team to achieve goals faster.
Perhaps, your team already has some of these characteristics, which means you're on the way to success. Keep reading the article to learn how to build a successful team in a few steps.
Main steps in building a successful team
Lack of teamwork leads to misunderstanding, reduced productivity, and poor quality of work. Here are the main steps in team development culture that help to achieve great results:
Make sure to establish expectations from the very beginning. New employees may be experienced or inexperienced, but they share one common thing — they are blank slates. They don't know yet how things are done in your company, so provide a clear protocol of how employees should work. Ensure employees know their responsibilities, rights, etc. When team members know what their employer expects, they are more likely to show results.
Respect every team member's individuality. Yes, you need to establish a unified culture, but consider each team member's individuality. Whether you hire experienced or inexperienced employees, each has different personality qualities. You need to leave some space for the team to be creative. Moreover, employees' unique skills allow them to contribute faster and more effectively to the common goal.
Encourage respect within the team. When employees respect each other, they work in a safe environment. Discourage bullying or any other type of harmful behavior. Ensure every team member has a role. That way, employees won't meddle in each other's business.
Practice emotional intelligence as a leader. A good leader understands that team members are motivated by different goals. One employee wants to work towards a common goal; another employee wants to outshine other employees. Healthy competition within the team is OK as long as it doesn't become toxic. You, as a leader, must learn when to encourage the entire team and when to motivate specific individuals.
Communicate through pre-established protocols. Consider creating a work protocol so the team understands how to communicate. For example, 15-minute meetings every day to discuss progress and other aspects, then working while implementing previously-discussed changes. The next day the team can meet again and discuss whether new methods offer positive or negative changes.
Keep an eye on the overall team progress, but don't ignore each individual's effort. Some employees are always eager to take more responsibility, and others are more creative, etc. You have to spot these employees and encourage them.
If someone is more responsible, delegate more authority to them while also offering career growth. If a person is creative and shows great results in generating ideas, but doesn't like to follow a standard work protocol, consider making an exception just for this employee rather than punishing them for breaking the rule.
It takes time to learn how to «read» people, and it's a skill worth developing if you are a business leader.
I am here to help you!
Explore the possibility to hire a dedicated R&D team that helps your company to scale product development.