How to Hire a Remote Team: 4 Steps to Success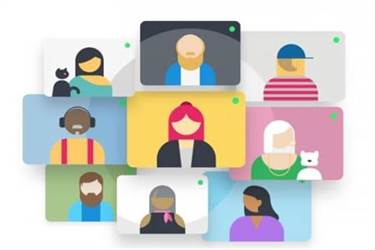 Since 2015, Global Cloud Team has significantly expanded. The number of employees has increased, the amount of successful projects has grown, and the company became a real expert in remote development. Hiring a team online on your own is the same thing as playing Russian roulette, so why don't you leave the job to professionals?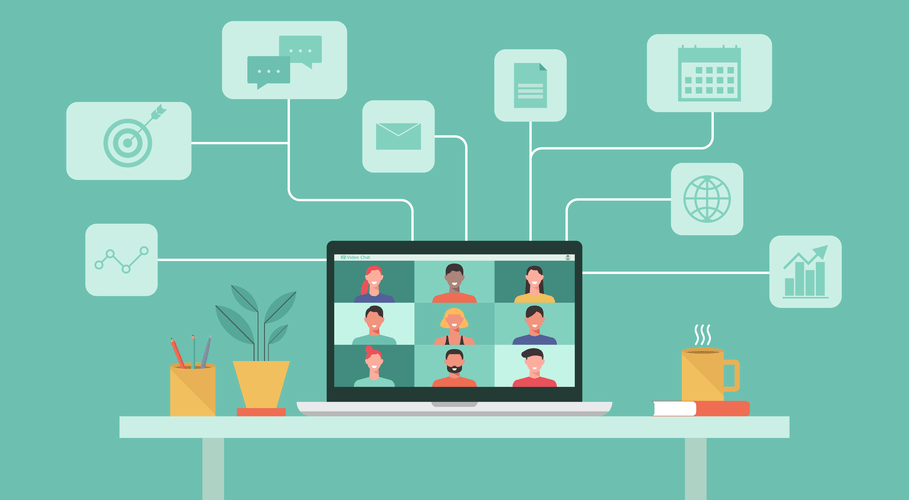 Step 1: How to choose a remote team?
It is no secret that not everyone is capable of working efficiently from home. In the software development field, things are much easier because the team can easily discuss everything they need online. Here are some of the traits a successful remote worker has:
Gets to action even without a "to do" list.

These workers never procrastinate or waste time. They are the people who make your task done even during the hardest stages.

Easily prioritizes tasks and activities.

This is a part of time management. A person who can set the right priority will complete the tasks much faster than a person who can't.

Clear and proficient writing.

When working remotely, the team often needs to make queries, communicate, and find common solutions. It is crucial that an employee is capable of writing clearly and concisely. Otherwise, there will be many misunderstandings.

Trustworthiness.

When you do not trust your team, this creates many additional obstacles. Your worries often interrupt the development process and distract the team from work. If you can trust the team, then you can sleep tight.
Although these traits are only the tip of the iceberg, they are at the top of the list. People and teams with similar traits often have some experience in freelancing and working online.
Step 2: How to evaluate your candidates?
The questions that must be asked during an interview should be based on the traits that you would like to see in your future team. Some of our examples are completely based on the list above.
Activity
I would like to know about whether you have ever made decisions while having a limited amount of information about the project.

Tell me about the time when you created a new approach to your work.
Prioritizing
Have you ever delegated your duties to other employees? How successful was it?

Suppose you have several tasks and activities that must be done. How would you prioritize them?
Writing proficiency
What would you do if someone would not understand you in written communication? Describe a similar situation from your past.

How do you plan on keeping your stakeholders informed about work progress?
Trustworthiness
Have you had a situation where you made a mistake, broke a deadline, or met any other difficulties and honestly told the client about it?

How do you keep your clients informed about work progress?
There might also be other questions depending on your requirements, but these are the basics.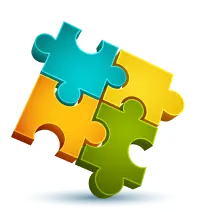 We are confident that we have what it takes to help you get your platform from the idea throughout design and development phases, all the way to successful deployment in a production environment!
Contact us
Step 3: How to find a remote team?
The easiest way to find a remote team is by leaving a request in the Global Cloud Team contact form. The specialists will answer in 24 – 48 hours. All you have to do is leave your name, email, company name, and describe the project.
If your matter is urgent, you can call via the following phone number: +1 800 919 24 71. This will speed up the process.
Step 4: Start working on the project
Once you talk to the specialists and describe the project, the team can start the development process. This is the hardest part because it is the most time-consuming and worrying one. The team will make prototypes and correct anything you need. After your approval, the product reaches the final development stage, passes dozens of tests, and is presented to the world.
Can you trust a remote team?
If you decide to work with Global Cloud Team, you can trust your remote team. Why so?
We have more than 5 years of experience in the market.

Our team has successful projects in each field.

We value every project and do our best to achieve the highest results.

We work worldwide.
Want to know how you can improve an existing product or create a new one? Then do not waste your time and contact us now!
I am here to help you!
Explore the possibility to hire a dedicated R&D team that helps your company to scale product development.