Offshore, Nearshore and Onshore Software Development Company

In this modern world, there is a constant need for technology. Software plays a critical role in meeting this ongoing requirement or need for technological solutions. Almost all industries, including oil and gas, logistics, manufacturing, insurance and banking, retail, and many others, must meet the requirements for the software. Such conditions allow to manage their business process more effectively and get a positive result. However, off-the-shelf software does not always work as an ideal solution. As a result, there is a need for non-standard or individual solutions.
Outsourcing software development offshore, nearshore or onshore is gaining more and more popularity. The company can outsource its project to another company within the same country. These will be onshore services. Nearshore refers to outsourcing on the same continent. Although both are great options, they do not provide as many advantages as offshoring–outsourcing the project elsewhere in the world.
Offshore Software Development Company–Choose the Best
Developing a good computer, web, and mobile applications and software is a tough task. For many companies, creating their software in-house is almost impossible due to high costs, time constraints, and the need to hire additional workers. Many software companies offer custom software solutions around the country. However, not all can provide top quality and cost-effective solutions. In this case, an offshore outsourcing software development company can be the best option.
Consider the Advantages
Fortunately, the offshore software development company is a good option that can save money and lead to the creation of easy-to-use software tailored to your specifications. Today, many countries have multilingual companies capable of developing a wide range of applications and software, including video games, database management, and customer relationship management programs, etc.
Many offer highly competitive prices, especially those that can benefit from cheap labor and tax cuts. By entrusting your project to a reliable offshore software development company, you can be sure that professional software developers/managers will complete your project. You will cut your costs of software development.
Check Your Options
However, choosing the right company is not easy. You need to start by looking for a company that understands your language well. Any issue in communication can lead to late projects, additional costs, and the development of an inferior program. Remember to talk to representatives of the companies you are considering and evaluate how well they can understand your requirements.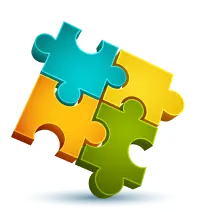 We are confident that we have what it takes to help you get your platform from the idea throughout design and development phases, all the way to successful deployment in a production environment!
Contact us
Fortunately, many countries, including third-world countries, can provide exceptional services for developed countries, and some have the best programmers in the world. As the number of companies grows, you will need to separate experienced companies from newly registered companies. Companies that have experience working with people in other countries for several years can provide a higher level of service.
To find out which offshore outsourcing software development company is right for you, review their profiles and websites. You may notice that some companies have some well-known program names on their resumes. If you find a company that has names that you have not heard of before, try to find a demo so you can understand how similar their programs are.
Review Your Top List
Once you create a shortlist of your top companies, find out about their customer service. Specialists recommend learning what hours they work and ensuring that your schedules can align. You should also learn how they communicate. For example, some companies offer live text or video chat, phone lines, and general online project management services. When choosing a company for developing your software, third-party developers will need to submit a detailed document on their fees. Find out how much they charge because you do not want to see any unexpected fees later on.
To choose the right company, you will need to consult with each of them before making a final decision. Provide them with a description of what you need and consult with them to find out how they interpreted your specifications. Such actions will be a way you can recognize who understands what you need to do. The best companies should also be able to provide suggestions for improvement. We hope that these tips will help you find the best offshore software development company! Build Your Outstaff Team
I am here to help you!
Explore the possibility to hire a dedicated R&D team that helps your company to scale product development.