Offshore Software Development Services Overseas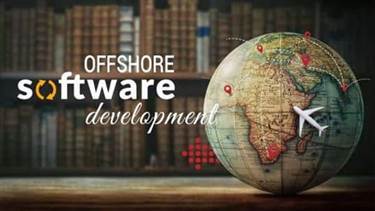 Companies do not always have the capacity and human resources to carry out large-scale projects. Outsourcing of software development is a convenient service that helps to achieve business goals in the shortest possible time, within the project budget, and without additional hiring of staff. There are many offshore benefits for software development.
When businesses choose a trusted company that provides offshore software development overseas, they get a combination of modern services and budget solutions. This has opened the door to businesses around the world to get custom solutions from offshore software development companies.
Why Offshore Software Development Is Your Best Bet?
Any enterprise, entrepreneur, or even an individual choose services that are more reliable and cost-effective. There is a significant number of software companies overseas that have highly certified software developers. These developers also have in-depth knowledge of web design, mobile application development, e-commerce solutions, and more. This knowledge allows them to create better solutions. What are the other advantages of offshore development overseas?
Necessary Skills and Experience
Programmers overseas have in-depth knowledge and vast experience in various software technologies and platforms and accreditation in computer applications and software. Overseas development companies have this set of talents, which allows them to offer customers the highest services and solutions. An outsourcing company can provide its partners with specific specialists that it lacks, who have individual skills to complete certain stages of the project. For example, a client needs a piece of software, a specific technology, but does not have qualified specialists in this field. Outsourcing company services may be the best solution in this case.
Lower Project Costs
The main advantage is that offshore development overseas is cost-effective since interested parties or customers do not invest in the rental of resources, the purchase of infrastructure, or the training of specialists. Operating cost savings can be a huge advantage and can help small and medium-sized companies stay competitive among large enterprises. Also, the wages in most countries that offer IT outsourcing are significantly lower than in the United States or Western Europe. For example, IT salaries overseas make up about 10-20% of an American or European IT engineer. Yet, the level of education in computer science is of high quality so you can access many talented programmers for a specific project.
Timely implementation of the project
A company cannot always have enough specialists with the necessary skills to complete a specific project on time. Hiring more qualified people (temporary staff/contractors) is expensive, and the company may not require additional labor after they complete the project. In this situation, it is very convenient to resort to IT outsourcing services.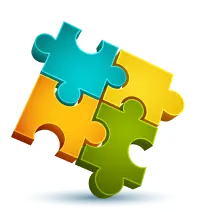 We are confident that we have what it takes to help you get your platform from the idea throughout design and development phases, all the way to successful deployment in a production environment!
Contact us
Variety of Services
Offshore software development overseas offers outstanding services and software solutions in various fields. These services include:
Custom software development
Custom application development
Game development
Custom CMS and CRM
Web design and development
Mobile application development
and much more.
Software development overseas involves a combination of modern technology and cost-effectiveness with timely project implementation. This combination has made overseas software companies the preferred choice for businesses around the world.
I am here to help you!
Explore the possibility to hire a dedicated R&D team that helps your company to scale product development.