Remote work for DevOps faces new rules of work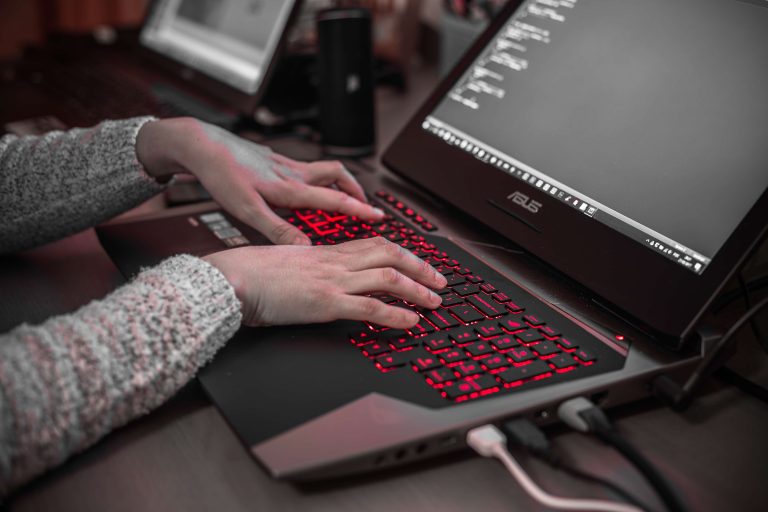 Over the past year and a half, a trend has been added: the business that did not know about IT began to learn about it. For example, an offline store became an online store and made a month's worth of offline revenue in a day. The IT business itself has been restructured. More grocery companies went online. Cloud hosting services have become even more popular. Thanks to the pandemic, a revolution happened. The business is entering a new culture. Let's try to consider how remote work for DevOps has changed during the development of the pandemic and what trends are especially prevalent.
What is the general state of DevOps?
To understand how DevOps can benefit your remote team, you need to carefully read the specifics of this work. There are companies that have to take employees from the distance, and there are those who do not require a return to their offices, but people come. For example, in the summer, those who suffer without air conditioning at home come out. Startups or companies that maintain a startup culture are returning to generate ideas and develop solutions. A few years ago, vacancies for the position of DevOps engineer appeared on job search sites. At that time, a few people understood what remote work for DevOps is and what a representative of this profession does. Now, the situation has improved a little, but still, not many even technical specialists understand what it is.
The situation with DevOps engineers is difficult as they are in great demand now. Many large companies literally hunt for them, but it is not always possible to find them. By the way, part of the blame for the shortage of good specialists lies with the heads of the companies who follow the IT fashion and hire DevOps engineers simply because so many large companies do this. Global giants like Google, Amazon, and Facebook never do anything for nothing, so does DevOps really help companies get going? In short, yes, and below we will explain why.
What is DevOps?
This is an abbreviation for the term Development Operations, which appeared 11 years ago. At first, it was used on social media, but then it got into the business. DevOps is now a whole philosophy that enables developers to complete their tasks faster and more efficiently. This concept is inextricably linked with the popular concept of "digital transformation" today. In short, DevOps is a methodology that empowers developers, testers, and sysadmins to work faster by "orchestrating" the development and maintenance process by DevOps engineers.
Chris Short, Chief Marketing Manager for Cloud Platforms at Red Hat and publisher of the DevOps newsletter, explains the concept using an analogy: "The leader of such a team has one goal – to take the highest possible place at the end of the race, given the resources available to the team, and the trials that befell it. In this case, the race is planned not from start to finish, but on the contrary, from finish to start. First, an ambitious goal is set, and then the ways to achieve it are determined. Then, they are broken down into subtasks and delegated to the team members."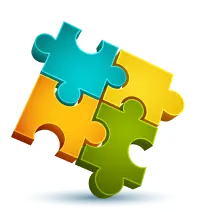 We are confident that we have what it takes to help you get your platform from the idea throughout design and development phases, all the way to successful deployment in a production environment!
Contact us
DevOps is a software development methodology, the task of which is to establish interaction between programmers and system administrators in a company. In his opinion, the methodology helps not only to do the "right things", but rather to eliminate the problems that stand in the way of the desired result. This requires that all teams involved in the development cooperate, resolve important issues and interact as actively as possible with each other. Well, remote work for DevOps representatives must steer the process in the right direction, helping to avoid the very problems mentioned above.
DevOps emerged in 2009 as a response to a problem in communication between sysadmins and programmers. The developers created the code and handed it over to the sysadmins who were responsible for support and maintenance, in the form of an archive with instructions for installation. The instructions were often different for different versions of this code and sometimes did not take into account the specifics of the environment. This scheme significantly lengthened software development. As a response to this, IT companies have created a common approach to development, testing, and release. When the developer understands what the administrator is facing when setting up the server, they will try to smooth out possible "sharp corners" in the code.
Enterprise DevOps Skills Report 2021
The year when enterprises had to change their business models when most of their employees began to work from home – this is how most businessmen will remember 2020. For some industries, the changes were painless, for others, more difficult. It has been a year of human and digital transformation that continues to gain momentum.
The worldwide pandemic has accelerated the speed of digital transformation and the speed of the emergence of digital services. Companies went digital 20-25 times faster than was thought possible before the pandemic, according to a McKinsey study. This acceleration was inevitable as organizations had to make telecommuting easier and only digitally connect with their customers. These seismic changes would not have been possible without the skills and dedication of corporate IT professionals.
The IT market as a whole has grown tremendously since the outbreak of the pandemic, and DevOps is no exception. The explanation here is quite logical: people who are closed in their homes mean an increase in demand for online services and an increase in the load on their use. All this needs to be serviced by someone. The market is now in dire need of remote work for DevOps engineers. Candidates say that they have ten letters a day inviting them to an interview. It is not surprising that now it is the candidate who largely dictates the terms. Thus, companies are coming up with new ways to attract and retain promising candidates. Traditionally, financial motivation is effective, of course.
What DevOps should know? One of the best definitions of the amount of knowledge required for this specialist was given by the adept of the very concept of DevOps, Joe Sanchez. According to him, an engineer must understand the development, delivery, and operation of various types of software, have extensive experience in administering different operating systems, understand the program code, and also work with Chef, Puppet, Ansible. A specialist must also have developed soft skills and not only from the development industry, but also from management, including management of administrative processes.
What is the conclusion?
Accordingly, the engineers themselves must know perfectly well how the organizational and business processes are built in the company, as well as be able to use the administrative resource. DevOps are not responsible for any part of the work, figuratively speaking, for a certain part of the mechanism. No, they make sure that the entire large mechanism, consisting of many gears, not only does not disintegrate, but also works perfectly.
This is an extremely important task, if the company does not deal with it, then it threatens to disrupt the normal flow of organizational and business processes. At the same time, if we compare the average salary of a DevOps engineer with the average salary of other specialists – even those who work in IT companies, such as designers and programmers, then everything is not so simple. Among these guys, there are also cool professionals, but the salary gap is growing rapidly.
I am here to help you!
Explore the possibility to hire a dedicated R&D team that helps your company to scale product development.