The best features for a mobile eCommerce app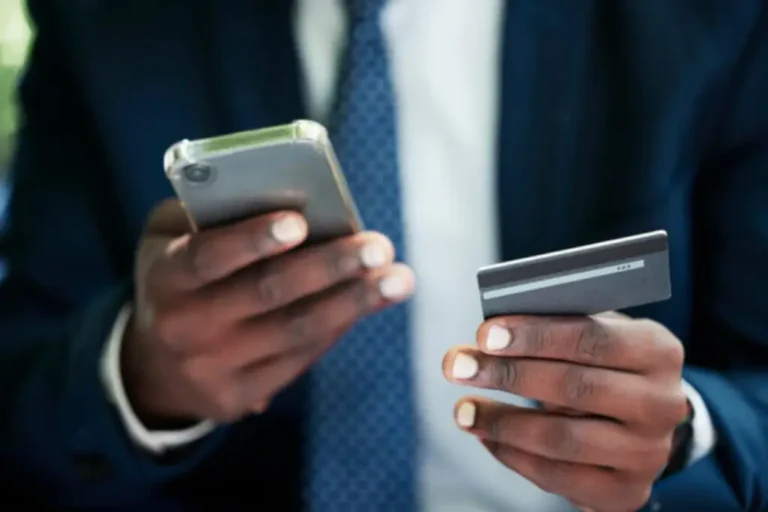 Ecommerce mobile applications are becoming more popular among users. People can sit down in the comfort of their homes, choose items, compare prices, and complete purchases. This lifestyle gives us time to analyze items we want to purchase.
However, many still use websites or browsers to open eCommerce websites. The statistics show that only 12% of people think that the usage of ecommerce apps is convenient. So, clients prefer shopping online, but businesses have to develop or improve their apps so that customers use them.
This article focuses on the top features of ecommerce mobile apps preferred by clients. Keep reading the article to learn what features to add to a Minimum Viable Product (MVP).
What is an eCommerce app?
An eCommerce app, or a mobile commerce app, is a type of software. It enables clients to browse and make purchases within an online store. Ecommerce apps and their features offer benefits to business owners and their customers. Companies gain a chance better to engage their clients in a dedicated digital space. At the same time, clients can personalize and control their experiences.
Note: ecommerce apps are different from social commerce options, such as creating sales pages on social networks like Facebook or Instagram. An ecommerce app is a dedicated app with specific features tailored to a business. It refers only to a dedicated piece of software associated with a specific business.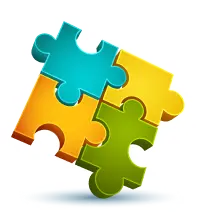 We are confident that we have what it takes to help you get your platform from the idea throughout design and development phases, all the way to successful deployment in a production environment!
Top 10 outstanding features for an eCommerce app
The number of ecommerce users gradually increases every year. Statista research shows data that by the end of 2024, the number of e-commerce users will reach more than 4.5 billion. It's only logical for ecommerce companies to develop useful apps. However, what features should your ecommerce app possess? Let us dive into the details.
Easy registration
A mobile ecommerce app with a quick and easy registration process is a must. If it takes too long to register, or some issues occur and annoy customers, they will likely choose a different company. That's why ensuring the registration procedure goes as smoothly as possible is critical.
Every process is becoming easier nowadays. Clients are used to logging in by using their social network. So, the competition is real, and failing to provide an easy sign-up procedure will lead to a loss of customers.
Safe payment process
Any retail app should provide clients with safe payment options. Buying something within a map means disclosing personal and bank account details. A mobile ecommerce app must have safety measures, such as SSL certification that ensures data safety. Otherwise, clients won't use your app.
Support of multiple payment options
Another critical feature is to provide several popular payment options. Some people prefer digital wallets, and others use their credit cards. Consider catering to the interests of the majority of customers by offering accepted payment options such as MasterCard, Visa, Apple Pay, Google Pay, Amazon Pay, PayPal, Samsung Pay, etc.
Push notifications
This feature is beneficial for businesses as it reminds clients about the app. Consider adding a feature that asks clients if they don't mind receiving updates from your ecommerce shop. If customers click "yes," they will keep getting constant reminders about the eCommerce application.
Push notifications alert clients about special offers or discounts, special occasions such as Valentine's Day, Christmas, etc. Push notifications can also alert new launches, updates, news, restocking of products users were interested in, etc.
Push notifications also benefit users by improving their user experience (UX). This feature enables business owners to engage customers, ensure the best interactions, and maintain successful communication with them.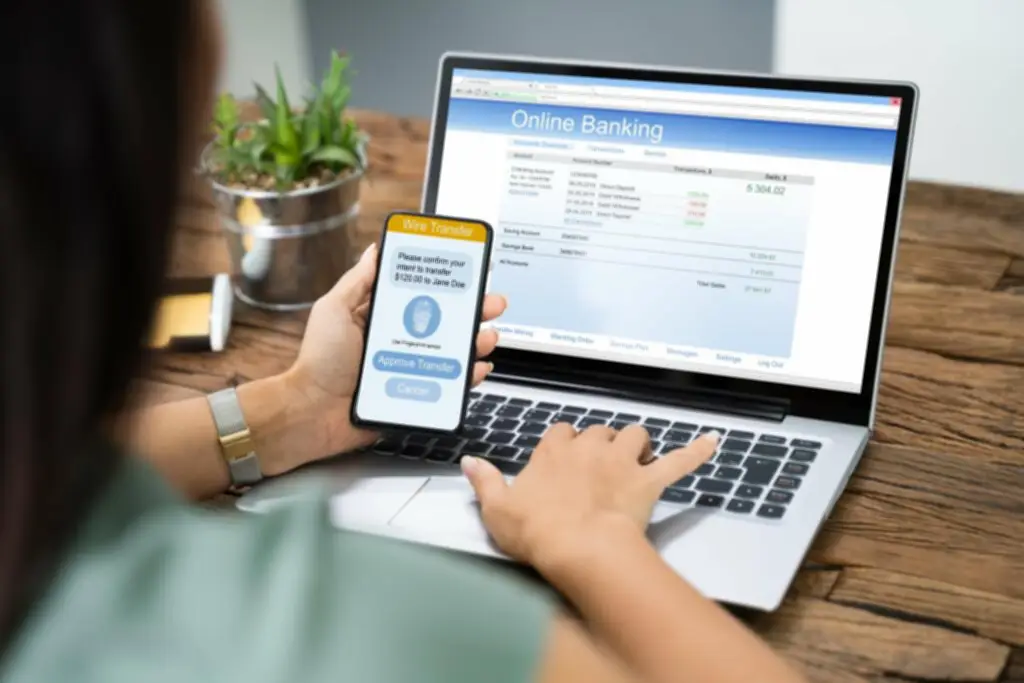 Social network integration
The social network is one of the strongest and largest tools in the technological world. Having social network options integrated into a mobile ecommerce app helps clients log in and create an account. However, it's just one of the potential social media integration benefits.
Retail ecommerce app users can share discount codes, inform about promotional campaigns, and post news on their social media pages. Users may also publish various achievements unlocked within the mobile ecommerce app. This feature should help with brand awareness and, thus, with generating more sales.
Shopping cart
A shopping cart is a must-have feature. Once a user adds items to the cart, it should calculate the total order price, including delivery, service fee, taxes, and other details. A shopping cart is a simple way for clients to calculate how much they should pay. They can add more products or delete some items to not exceed a specific sum of money, etc.
Even if clients don't want to complete the order immediately, they can log in later and finish the purchase. The shopping cart keeps all items unless the client specifically deletes them from the cart. So, it's a very useful feature that helps complete their purchase intent.
Shipping options
A mobile ecommerce app should have all the critical features that enable users to buy products. Thus, the app should offer delivery features. Users who have a wide range of delivery options are more likely to complete the purchase.
Moreover, if clients get better delivery terms, they become loyal clients. For example, delivery is cheaper or completely free if clients buy items equal to a specific price.
Delivery tracking
Customers are often ready to wait for their products to be delivered, even if it takes longer than a week. However, consider adding tracking delivery status to make their experience more positive. Typically, clients complain less when they see where their orders are located. Such transparency should foster clients' trust and loyalty.
Easy return policy
Before the ecommerce boom, people were reluctant to use online services to buy items. Trusting these online stores to deliver the right items was difficult. Many people remember hundreds if not thousands of meme compilations related to the expectations and reality of buying something online.
However, businesses with a clear return policy managed to gain loyal clients. Even if customers add items to the cart, it doesn't mean they'll complete their purchases, especially if they can't find the return policy.
Ensure you have a clear and transparent return policy. Users are more likely to complete the purchase and return later if they like your services. This feature also benefits clients as they don't have to worry about losing their money.
The customer support system
Offering an ecommerce customer service system via chatbox, email, or phone helps you to engage with clients as they can address their problems online. Ensure the chatbox button is visible so clients can easily click and ask questions. It's also crucial to post support contacts where clients see them.
Some businesses also offer a callback feature to improve the user experience further. A user must enter their phone number into a standard application, and the customer support member calls them within a few minutes.
Building a Minimum Viable Product (MVP)
The development of a mobile ecommerce app consists of several phases. One of the most important phases is developing a Minimum Viable Product (MVP). An MVP is the early version of an ecommerce app. It offers only the most important features that cater to the basic customers' needs.
The MVP is very valuable to developers since it offers feedback from users. App developers get user feedback to adjust the app. As a result, the app meets the preferences of the target audience. But how do you choose the core features of an MVP?
It's not easy to decide which features to include or exclude. Typically, the decision process requires in-depth industry insight. This is a short guide with steps to figure out what MVP features to prioritize:
Learn more about your target audience, including their location, demographics, and buying preferences.
Identify issues your customers face to find a solution.
Figure out how your target audience meets its needs. That way, you can better understand what features to add to the MVP.
Learn more about competitors. Identify their products' issues to offer a solution to your clients.
Understand your strength. Think of something unique your business can offer. For instance, Domino's pizza app automatically places an order once a user opens the app. However, it also takes one click to cancel an order.
A set of features of the MVP varies and depends on the industry and company's preferences. This short guide should help figure out where to start.
Conclusion
A convenient ecommerce mobile app must possess useful features that make it easy for shoppers to buy items. However, businesses should also come up with unique features that make their apps stand out from the crowd. Thus, unique app features help with brand identity and promote brand awareness.
I am here to help you!
Explore the possibility to hire a dedicated R&D team that helps your company to scale product development.