All about website prototype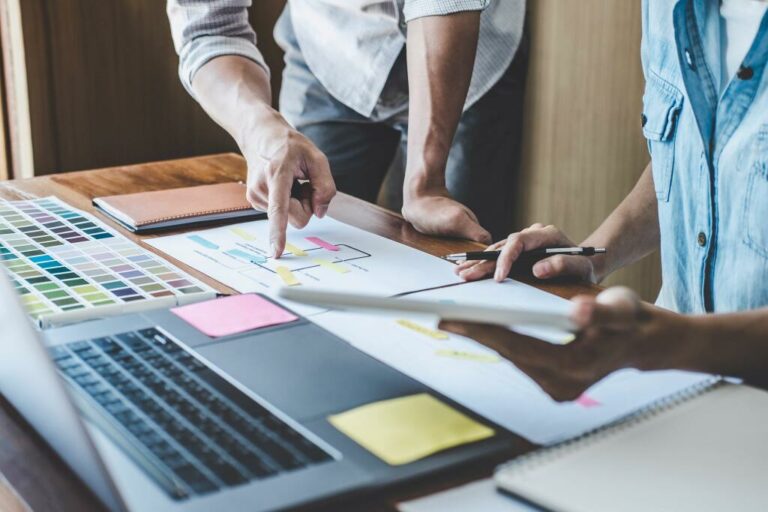 Building a website begins with the creation of its prototype. A prototype is a plan for a future project: the more complex the idea, the more difficult and detailed the preparation. Earlier specialists drew a prototype on paper, and now web designers prefer digital technologies.
We invite you on a journey into the mysterious world of web design, where you will learn how to make a prototype project and why it's essential to create it.
What is a website prototype?
A website prototype is any layout or demo which shows how the site will look after launch. There are many prototype variants, from a paper sketch to a clickable HTML model. Recently, when people speak about the prototype, they mean an interactive variant, which allows you to move from one page to another and test the dropdown menu.
There are a lot of ways how to create a prototype. You can use different software, such as PowerPoint, PDF documents, and even MS Word. However, web designers prefer specialized tools that simplify the process of prototyping, for example, Blasamiq or Axure.
Why does the client need a website prototype?
Prototype website design helps to solve the following problems:
Visualization of the appearance of the future website at the initial life stages of projects.
The ability to improve project vision at little cost.
The ability to accurately determine the timing and cost of the full scope of work.
Comprehension of the future development and perspectives of the website. It's an excellent chance to debate hypotheses in the early stage.
Initially, many clients don't have a clear idea of ​​what their website should look like. Sometimes contradictions arise in the team because everyone has their vision. Prototyping allows specialists to visualize different project ideas and find the best solution, so the company can avoid redesigning the finished site.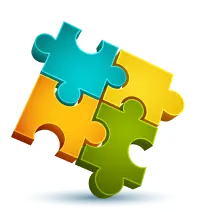 We are confident that we have what it takes to help you get your platform from the idea throughout design and development phases, all the way to successful deployment in a production environment!
Contact us
Consider the financial aspect of prototyping. An essential step in the procedure is to model different sets of features to select only the most useful ones. It's necessary to accurately calculate the budget for the site's development and reduce the payback period.
Methods of prototype building
There are many methods for creating a prototype, some are simple and suitable for beginners, and others require specific knowledge and skills.
Paper or whiteboard prototyping
Many professionals begin prototyping with sketches on paper or the board, which is logical. Creating a rough copy allows formulating the main idea until you start the clean option. It is a fast, cheap, and easy variant that does not require significant experience.
However, this method also has pitfalls:
It is a limited technology that lacks elements of interactivity.
You need to redraw the system after every change; otherwise, chaos will begin.
A small list of options.
It's essential to sketch out all ideas that come to your head, even those that seem crazy, because they can inspire attractive solutions when you see them on paper.
Prototyping with professional software
The user can choose from dozens of applications, including Sketch, Microsoft Visio, and Adobe Photoshop. These programs allow you to create a professional and stylish website prototype, but they help visualize any concept or interface details. Some applications enable adding clickable parts to the model.
This approach has its drawbacks:
Professional programs are expensive and complex, and they require specific competent skills for successful work.
It is difficult for several employees to work together on one prototype; only designers can make changes to the project.
The prototype is constantly sent back and forth by e-mail so that it can get lost.
Editing in programs takes a lot of time; it's quite a ponderous and resource-consuming variant.
Prototyping with online tools
Special web prototyping services have several advantages. Most of them are easy to use, which means that designers with significant experience and any person can demonstrate his idea and make changes.
Such services are suitable for companies where employees are distance working since you can access the prototype from any part of the globe. You don't need to send additional files by mail to create a new prototype version.
Finally, some sites have ready-made templates with content blocks; you can assemble them like a constructor to save time.
The stages of professional prototyping
Many companies plan, design, use and edit their website prototype throughout the life cycle. The main goal of prototyping is a convenient and stylish website, which will grow with the business.
Plan. Before creating a prototype, developers perform a series of actions, including the information architecture, the definition of the target audience, and content creation (and this is not a complete list). For a rational distribution of time, we recommend completing these tasks before the start of prototyping.
Design. The second step after the preparation of the plan is the design development. The particular software allows creating and using templates, layer elements, and even HTML code to build an excellent final product.
Refinement. You may use the prototype just like the final website. Professional designers review the prototype endlessly during the project to optimize it.
Guide. When a prototype is ready, it's time to start graphic design. You may use color, texture, and other graphical elements to make the website more attractive. After the graphic design, developers also use the prototype to comprehend the functionality.
Upon completion of the development, you can test the final version of the site online.
Disadvantages of website prototyping
The main disadvantage is it takes more time to plan the project before the actual development. Some project managers and responsible persons may have problems because the project does not meet deadlines.
However, with proper planning, the time spent developing a prototype is minimal. It is essential to make sure that professionals exactly understand what they need to do to ensure future savings because the cost of making changes to the final version of the website is much higher than the time of creating a prototype.
People, who create a prototype for the first time, usually find it challenging to choose the correct method or tool for such a procedure. It's problematic because many variants are available, and some of them require special training. We recommend choosing one of the specialized tools and sticking to it; after several uses, you will be able to create original prototypes quickly and accurately.
The conclusion
Prototypes are interactive demos of a website at the initial stages of the project life cycle. They allow collecting the opinions of project stakeholders and end-users. A good model saves time and money, helps create a high-quality interface and allows to assess the interactions of elements. Generally, the prototype goes through several rounds of usability tests to make sure everything is working correctly before proceeding with the development of a final version. Sometimes people wonder what the point of prototyping is? Although creating a prototype will take some time and money, it is much more profitable than launching the site without checking because it may simply not work.
I am here to help you!
Explore the possibility to hire a dedicated R&D team that helps your company to scale product development.