What is UX designer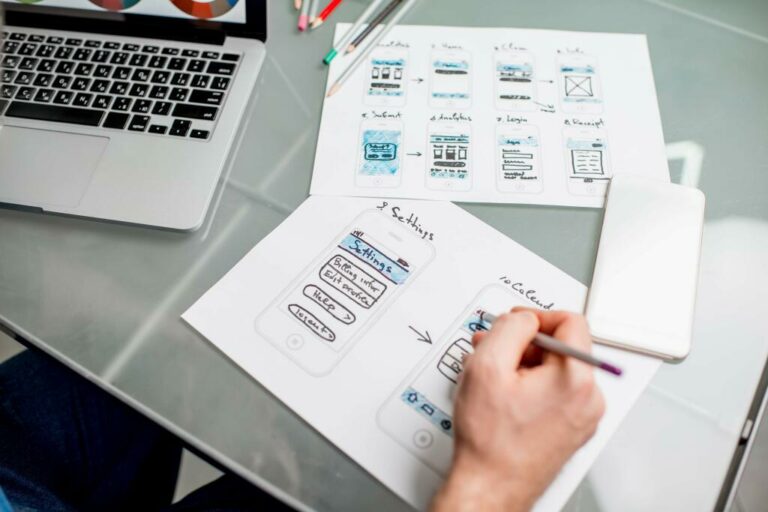 It is essential to start with the fact that there is no universally accepted definition of UX design. User experience (UX) is the interaction between a product and the person who uses it. UX design focuses on creating products someone can easily and enjoy using.
User experience design is a concept that has many dimensions and includes different disciplines, such as interaction design, information architecture, visual design, usability, and human-computer interaction.
UX refers to everything affecting the user's interaction with a digital product. When people use a product, they typically rate their experience according to the following criteria:
Value. Is the product valuable to me?
Function. Does the product work well?
Ease of use. Do I understand how to use it? Is it easy to use?
General impression. Is it pleasant to use? Do I like it?
In other words:
Usability: the product should be simple, easy to use, and familiar.
Practical: the product must satisfy a need. If a product doesn't fill a visible gap in users' lives, they have no real reason to use it.
Desirability: the visual aesthetics of the product should be attractive and evoke positive emotions.
Searchability: if users have problems with a product, they should be able to find a solution quickly.
Accessibility: the product or service must be accessible to everyone, including people with disabilities.
Credibility: the company and its products must be trustworthy.
User experience is what users think and feel when interacting with the product. People are rational and emotional. Both sides play an essential role in how users feel about a product. The UX also depends on the context in which the product is used. To develop a great product, you need to understand the context well. Understanding what is UX designer in product creation and the product's role in users' lives is essential.
The UX with the product may change over time. When people learn about a new product, they may be confused about it. However, as they get to know it better, they can easily change their minds.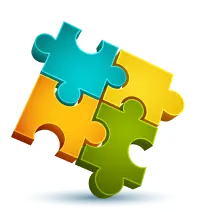 We are confident that we have what it takes to help you get your platform from the idea throughout design and development phases, all the way to successful deployment in a production environment!
Contact us
What is UX designer role?
A UX designer is a person who designs the user experience — how end-users see and interact with a product. But what exactly does a UX designer do?
The role of a UX designer is complex and multifaceted. The responsibilities of an individual UX designer can vary from company to company. There are several areas where UX designers typically work in:
user-research;
information architecture;
interface design;
interaction design;
information design;
visual design;
usability testing.
Designers are familiar with the "design thinking" concept as part of a UX process. This process includes five stages:
empathizing;
defining;
ideating;
prototyping;
testing.
Most design processes originate from this concept. When UX designers develop a product, they follow user-centered principles, carefully evaluating each decision:
Does this feature make sense for our users?
Does it give them value?
Designers will answer these questions at each stage of the working process, trying to reach maximum value even in intermediate results.
In the early stages of the process, UX designers spend time on user research, including identifying the target audience using the product and learning about the audience's goals and needs. After that, UX designers try to satisfy these needs by defining the user flow, creating the design language, wireframes, prototypes, user testing, and design documentation.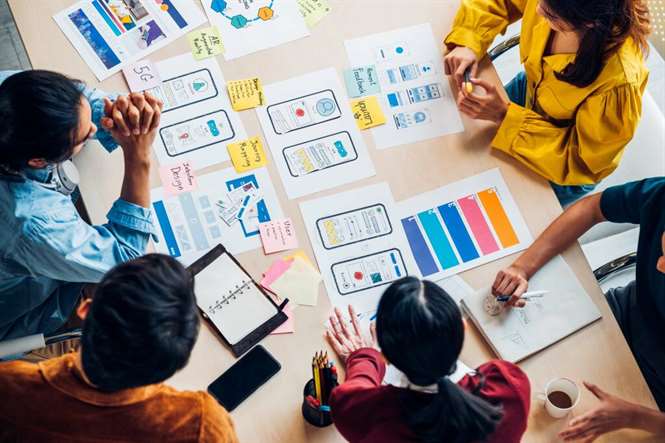 What skills do UX designers need?
Let's break the section into two parts: hard and soft skills. A UX designer
learns specific practical skills and practices specific social skills to become a successful UX designer.
Hard skills
You need quite a few complex skills to become high-class UX designer:
UX research;
wireframing and prototyping;
visual connection;
interactive design;
design thinking;
user threads;
interactive design;
design testing;
decision display;
information architecture;
visual and user design;
encoding — up for discussion.
It's not easy to master all these UX design skills, and it's certainly not easy to become an expert in them.
Soft skills
There are three basic soft skills every UX designer needs.
Empathy: UX design is user-centric. You will need to research and fully understand the motivations, anxieties, needs, and concerns of the people using your design. If you want an outcome to be functional and meaningful, it must be built with empathy. Listen and understand what your users want.
Organization: Good organization is essential to get you there. UX design is like a puzzle. You can't skip any study if you want it to be complete. Put all these pieces together in a way fitting the purpose of the product, and you have a successful design.
Curiosity: UX designers need to stay curious. If you want to discover the final piece of the UX design puzzle harmonizing everything together, a certain amount of curiosity is required. This means you need to be able to challenge assumptions and look for alternative solutions to those seeming most logical. Users have deadlines, fears, and money worries, and time is precious to all of them. How does the product you develop help them and convince people to interact with your product?
This is not the full list but the basis of what you need to occupy the UX designer profession.
What does a UX designer do daily?
Several critical aspects of the UX design process — a set of core activities and responsibilities — comprise the bulk of a UX designer's day-to-day work. According to the BrainStation Digital Skills Survey 2020, UX designers spend significant time working in the following categories.
User research
Many people don't know how much research UX design entails. Market, product, and user research are core components of UX design, as research is critical to understanding the user and their individual needs. User research often focuses on customers' behaviors, motivations, and needs to help the designer determine what opportunities exist in a particular market for product solutions. Among the target users' research methods, UX designers collect data through surveys and user interviews in focus groups.
User Development
Designing a user portrait is another crucial step in the UX design process. During this stage, UX designers combine and interpret their findings to create representative personas based on the patterns and commonalities in their research. Each portrait conveys the potential user's demographic information, motivations, needs, possible responses, and anything else developers need to consider. This is a useful tool for helping an organization get a clearer picture of who they're building a product for.
Information Architecture (IA)
Information architecture describes the way data is displayed and organized to use it clearly — in a word and how to navigate the app. Adobe defines IA as "creating a structure for a website, application, or other product allowing users to understand where they are and where the information they need is about their current location." The plan ultimately aims to optimize how users encounter, navigate, and interact with a product or site. With this in hand, the design team can start building wireframes and prototypes.
Wireframe
As one of the first steps toward creating the final product, UX designers create mockups and low-fidelity design sketches representing the product's various screens or stages along the user journey. Wireframes include simple representations of user interface design elements that guide further product development and design.
Prototyping and Precision Design
Compared to wireframes, prototypes are more detailed product designs that can be used for user testing and to illustrate the product to the development team. UX designers create these prototypes to look, feel, and have a range of features similar to the final product they are designing. Interactive prototypes allow test users to interact with the product, and UX designers can try out practical experiences and identify areas for improvement.
User Testing
There are several ways UX designers can test products. User testing is one of the most common. It allows users to interact with a final design prototype to analyze its accessibility, usability, and intuitiveness. But there are other methods to provide valuable insight into what works and don't:
focus groups
moderated user tests
unmoderated user tests.
Ultimately, product testing is one of the last and decisive steps on the road to determining what changes need to happen as development continues.
Difference Between UX and UI Designers
The UI design is slightly different because it focuses on human-computer interaction. This can be anything from a web page on a desktop to the app screen usability on a portable device.
User interface designers (also known as interaction designers) focus solely on the product interface and not on the flow between interfaces or the user experience going through the journey.
User interface design is closely related to user experience design. Together, UX and UI designers conduct user research, evaluate usability, and constantly test designs for any outstanding successes that can be replicated or bugs to be fixed.
A user interface designers usually understand interface development and graphic design. They focus on visual assets, while UX designers will focus on all aspects of the user experience.
Job Market and UX Designer Salary
The job market and career opportunities for UX designers are increasing as many companies realize the importance of designing user-friendly interfaces. According to the research, the average salary for a UX designer is around $103,000 per year. The bottom tier starts at $80k, depending on where they live (higher wages usually are in California, USA). Even the bottom of the salary spectrum is the highest salary people can achieve in most traditional jobs.
Conclusion
As the world becomes more digital and automated, good UX design becomes more and more critical for companies to stay competitive. To create an effective and efficient user experience, you must first understand your users and their needs. After that, you can develop a design that meets these needs while providing a positive user experience.
Good UX is essential to the product and business success. UX designers are critical to the process. By putting your customers' needs at the heart of your design, learning about their expectations, and then exceeding those expectations, you'll have loyal customers who will sing your praises and spread the word about your product.
UX design is ongoing and should constantly improve based on user feedback.
I am here to help you!
Explore the possibility to hire a dedicated R&D team that helps your company to scale product development.