Digital Finance Transformation and Its Benefits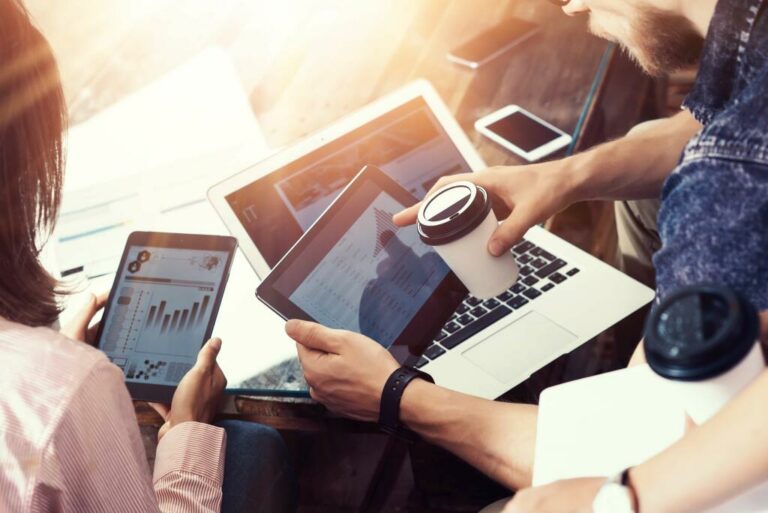 The financial services industry is one of the most traditional business areas. However, it is an industry that has to adapt quickly to new changes and global trends. This peculiarity makes the financial industry a perfect candidate for a digital transformation.
Financial institutions are implementing various elements of digitization. A recent study by Cornerstone Advisor reports that three out of four banks and credit unions completed or started a digital finance transformation, while 15% of other institutions are planning to begin a transformation by the end of 2022.
Businesses in the financial industry have to keep up with recent trends to stay competitive. No wonder so many financial institutions are interested in a digital finance transformation. But how exactly does it work? Keep reading our article to learn more about digital finance transformation and its benefits.
The Definition of Digital Finance Transformation
Digital finance transformation is the procedure of implementing digital tools and mechanisms to optimize financial services. Businesses launching digital transformations aim to make financial services more accessible and efficient. The procedure requires replacing manual processes with automated mechanisms. Thus, the business improves customer interactions and increases transparency.
Businesses in the financial sector may consider such solutions as SaaS, blockchain, cloud migration, the introduction of banking apps to consumers, AI, real-time data processing, machine learning, etc. However, financial teams should choose wisely when implementing digital technologies. If you don't know where to start, here are a few examples.
Mobile Banking Apps Implementation
Clients prefer online banking to traditional banking since it's more convenient and doesn't require people to stand in long queues. The trend is amplified due to the increased usage of smartphones. If you still don't offer mobile banking options to your clients, that's where you may start.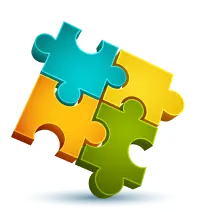 We are confident that we have what it takes to help you get your platform from the idea throughout design and development phases, all the way to successful deployment in a production environment!
Contact us
Mobile banking accessed through apps enables users to access their account information and complete financial operations. Moreover, online banking is safer compared to traditional banking since it uses encrypted data. Overall, online banking can increase customer satisfaction.
Fintech Solutions
Fintech companies offer a wide range of solutions to businesses in the financial industry. Some of these digital solutions include customer support chatbots, spending tracking, budgeting, etc.
Fintech companies can make the digital transformation smoother due to their great experience in the field. Financial institutions don't need technical departments to start digitization since they can implement Fintech solutions.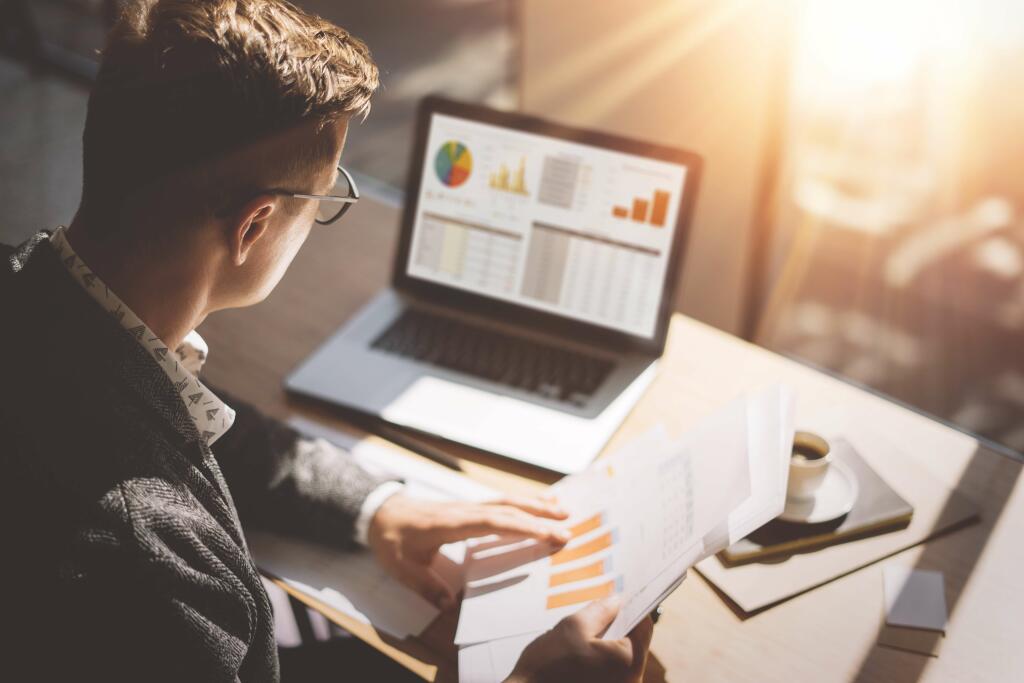 Challenger Banks
A challenger bank is a financial institution that provides only digital banking. These institutions are popular among users since they offer lower fees and rates. Many business professionals want to create challenger banks because of their emerging popularity.
Clients conduct more transactions online, so you may consider launching a challenger bank. The business requires completely digitizing the bank as all operations are online.
Cloud-Based Software (Cloud Migration)
Paperwork often slows down business processes, so more financial businesses decide to implement cloud migration. It's the process of moving data, applications, and some business elements to a cloud computing environment. Banks benefit the most from cloud migration as it provides more data security, reduces mundane tasks, and reduces infrastructure costs.
Blockchain
One of the most interesting and promising aspects of digitization is implementing blockchain technology. Blockchain offers a new way of identifying, recording, and storing assets. More clients are interested in blockchain functions, so businesses should consider implementing blockchain technology in the future.
Benefits of Digital Transformation for Financial Organizations
A shift to digital technologies is a matter of time for most companies since they don't want to start losing clients. Consumers prefer to take care of their finances online, from the comfort of their homes, or whenever they need access to their bank accounts. So, digitization is beneficial for clients, but what about companies?
Digital transformation is also beneficial for financial businesses and organizations. A digitized business helps optimize employees' performance and helps with management and accounting. We can distinguish the following advantages of digitization:
improved security and data protection;
advanced analytics and better insights;
fewer errors and reporting;
improved employee performance.
Let us check all these benefits in detail.
Improved Security and Data Protection
Employees in the financial industry often work with sensitive information that needs extra protection. Unfortunately, leaks of this data happen. Such situations influence a company's reputation, so business owners or the management should find ways to protect data.
A digitalized system incorporates security benefits to store sensitive data safely due to cloud-based software. SaaS solutions equip financial organizations with tools to limit access to sensitive data. Only a few selected professionals can access data.
Advanced Analytics and Better Insights
Analyzing huge volumes of data is a tedious and repetitive process. Instead, successful financial companies use machine learning and AI within their digitization strategy. A company can take advantage of the data they receive and improve its performance.
Fewer Errors and Reporting
Even professionals with advanced skills and years of experience make mistakes or typos. Even the smallest change in data can influence the outcome. That's where digital transformation can help. Financial companies often use software that generates regular reports, so it's easier to spot errors on time.
Improved Employee Performance
Today, employees can avoid performing repetitive and tedious tasks thanks to digital transformation. This change enables employees to focus on more important tasks for the business and improve the overall performance of the company. Not to mention the improved morale and motivation of your employees who o longer have to deal with repetitive tasks.
Final thoughts
Financial organizations rely on digital technology to keep an edge over their competitors. It's logical to launch a digitization transformation as there is an increasing demand among clients. You can get improved results and greater efficiency within your company.
I am here to help you!
Explore the possibility to hire a dedicated R&D team that helps your company to scale product development.