Augmented reality app development: Difference, areas, costs, and more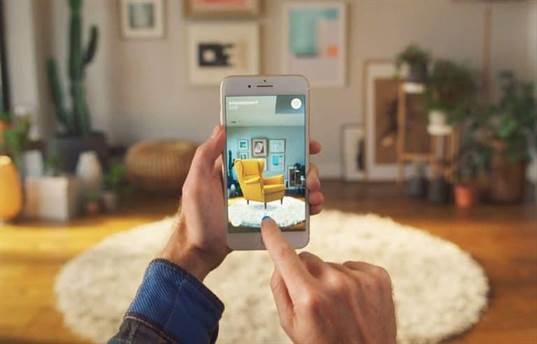 Augmented reality app development became much more popular in the last few years. Remember the hype with Pokemon Go? Well, that was one of the reasons people became aware of this technology. It is a pretty powerful industry that was estimated to have a market size of $17.67 billion in 2020.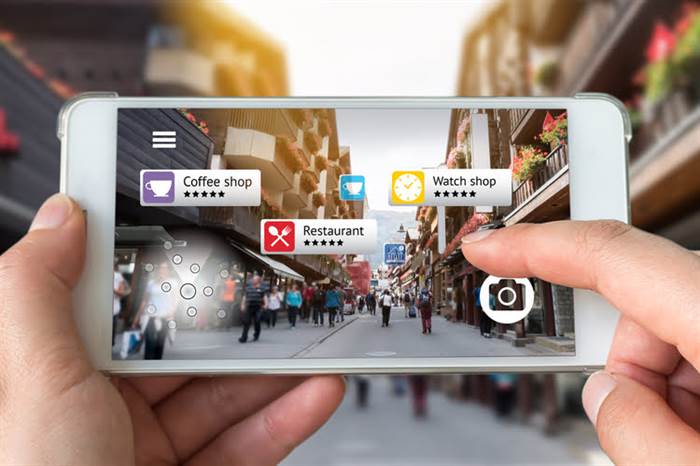 We shall cover the difference between AR and VR, where AR technologies can be used, the development costs, and many other details.
Difference between AR and VR
Not everyone understands why AR and VR are not the same things.
AR or augmented reality is a technology that combines reality with artificial objects. Users interact with the real world and virtual objects simultaneously.
VR or virtual reality is a technology that creates a virtual environment that is not connected with the real world. There is a complete immersion into the virtual world, so that is why it is totally different from the previous option.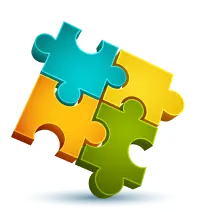 We are confident that we have what it takes to help you get your platform from the idea throughout design and development phases, all the way to successful deployment in a production environment!
Contact us
In what areas can AR technologies be used?
Augmented reality app development may be used in different industries. Entertainment, education, shopping – the list is unlimited.
Below, we shall provide several examples of how AR technologies can be used in different industries:
In the very beginning, we've mentioned Pokemon Go as a prominent example of AR technologies usage for making games. Many other companies have used this approach to entertain their users as well.
AR technologies can be used to improve map applications. Google Maps already has a feature that lets you navigate using a camera. AR can be used to show shops, cafes, restaurants, gyms, and other services through the navigation panel.
Becoming a doctor requires a lot of studying and practice. However, practicing on real patients is quite dangerous, so why not use AR to simulate surgeries and other processes? Educating medical students can become much easier with this technology.
AR can be used to show the way buildings will look like in the future. There already are several applications of this kind. ARki is the most prominent one. It is a great choice for designers and architects.
Have you ever wondered what different extinct animals look like in real life? AR technologies will let you make them come to life. Apart from that, you can visualize historic identities, machines, weapons, and other artifacts.
As you can see, augmented reality has a huge potential in nearly every field. All you need is a great idea with powerful realization. What are you waiting for?
How much does it cost to make an AR app?
The augmented reality app development costs vary from $5,000 to $300,000+ depending on the project complexity and implemented features. If we speak of the required time, it also varies significantly. A simple project would take at least 160 hours, while a more complex option may take more than 9 months.
The price is formed by several factors:
The general concept;
Design;
Development;
Project management;
Deployment.
A separate cost would be the promotion process. In order for your creation to be recognized, you must invest a lot of funds in advertising. There are different options like targeted, contextual, and other types of ads. This choice should not be neglected because it is the major factor that impacts your future profits.
5 steps to make an AR application
You need to understand how to create augmented reality. Now we shall cover the 5 steps to augmented reality app development. Follow these and your project will be successful for sure.
1. Come up with an idea
Think through every stage of your idea. What will it solve, why should people use it, how will you monetize it? Plan your idea thoroughly from tip to toe for the best results.
2. Create a strategy
Now that your idea is ready, plan through every step to make sure you know what you're doing. The strategy must include the development plan, future promotion, deployment, and other features.
3. Start the development process
Hire a professional team of developers to create the application. You may find freelancers, outsourcers, or experts at the Global Cloud Team. Make sure you have an agreement regarding every step and milestone so that there would be no arguments later on.
4. Test and deploy the app
Your quality assurance team must make sure the software is bug-free and good enough to be deployed in the market. Try to publish the application wherever it is possible – Play Market, App Store, Microsoft Store, and others.
5. Promote the software
Now it is time to spend some time and money to advertise your product. Use social media, bloggers, integrated ads, and any other way to promote your application. This part is very important because it is what determines your future popularity and income.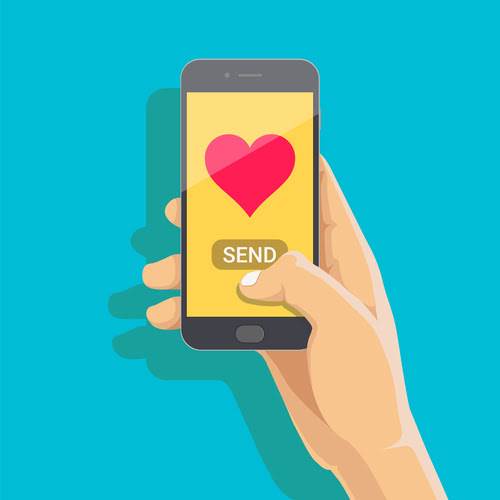 Hiring an AR developer
While there are many ways to hire an AR developer, not all of them are good enough to make a quality product. If you are searching for an augmented reality app development company, the Global Cloud Team is the best option – over 450 experienced specialists, more than 100 completed projects, and dozens of satisfied clients from all around the world.
The bottom line
Augmented reality app development requires a lot of investments of all kinds: time, money, ideas, and others. Success can be achieved only with proper management and planning. However, the easiest option is working with a professional development company like the Global Cloud Team.
Contact us now! Don't let your competitors get the high ground!
I am here to help you!
Explore the possibility to hire a dedicated R&D team that helps your company to scale product development.