How to create a video streaming website: All steps explained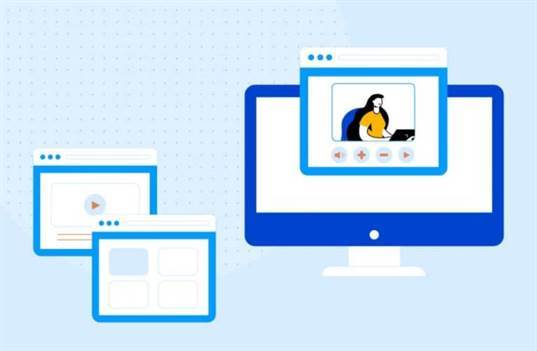 Do you want to create a streaming service? Just think about it – Netflix has made 6.64 billion dollars in only the fourth quarter of 2020. We are sure that you are already eager to make even bigger profits!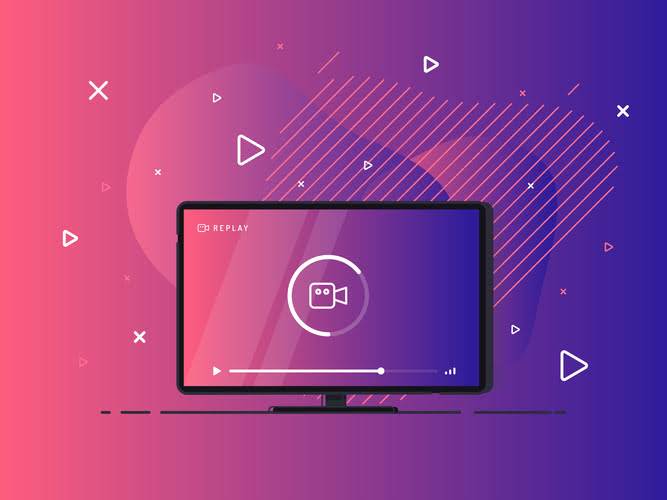 Now, we'll discuss the meaning of a video streaming website, the required features, estimated costs and development time, and how to create your own service. Read on!
Video streaming websites explained
Video streaming websites are focused on delivering live content by loading content step-by-step. Unlike downloading, where you have to save the whole media file before watching it, streaming does not make you do that. The video does not take a lot of space on your device.
Streaming may be divided into two types:
On-demand video;
Live streaming.
In the first case, users can watch the content at any time because it is stored on a server. People usually use these to watch their favorite shows, series, movies, etc.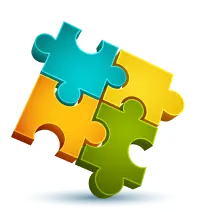 We are confident that we have what it takes to help you get your platform from the idea throughout design and development phases, all the way to successful deployment in a production environment!
Contact us
The second option is when a video is recorded and shown to viewers simultaneously. Many gamers, celebrities, influencers, and bloggers use it to communicate with their audience and find out what interests them. However, such streams are usually not recorded and cannot be viewed after they end.
Main features of a streaming website
How to create a video streaming website like YouTube so that it would be even more popular? That's a difficult task, although it is possible to overtake all competitors if things are done properly.
We'll cover the main features your service should have to be successful.
1. Accounts
Both streamers and viewers should be able to create their own accounts by registering via email, phone number, or social media. They must be able to create unique profiles with avatars, nicknames, descriptions, etc. Also, it would be great if you added a possibility to add friends or subscribe to other accounts.
2. Payment options
It is likely that you would want to find a way to monetize your streaming website. Therefore, you must add paid features or other ways that would bring your profits. However, for all the funds to reach their destination, there must be several specified payment options. In most cases, these include:
Bank cards;
PayPal;
Skrill, and others.
The easiest option is adding a third-party provider that covers a wide range of payment options. However, it is best if you implement direct methods.
3. An advanced search bar
How to create a video streaming website without a search bar? Trust us, you definitely do not want to do that. When you visit a popular service like Twitch or Netflix, you usually look up your favorite channels and celebrities.
Focus on creating an advanced search bar that would let users filter the results, easily find what they need, be it a keyword even if it's with a mistake or category, and create the best UX. Always imagine yourself being the target audience. This simplifies things.
4. Uploading content
You could make it possible for either all users or a separate type of accounts to start uploading content on your website. Think of it as if you are trying to upload your own video. What features would you need?
A field for writing the title and description.
Indicate tags.
Basic editing features.
Publishing planning, location setting, enabling/disabling comments, etc.
There is a huge number of features that you could add. However, we recommend keeping things as simple as possible.
5. Home page
The main page of your website is what creates the first impression about it. Therefore, it is best if you show the best content your service has to offer. Think of how many videos you should show, where the buttons should be located, and what else you might want to add there.
Also, do not forget to test the creation with different people and get maximum feedback. Use all the reviews to improve your home page. The investment is worth it.
6. Likes and comments
It is a good idea to add likes and comments so people can see which video is more popular and discuss the topics that interest them. Apart from that, it's recommended that you add an option that disables the like button and turns off comments.
How much time and money does it take to make a basic video streaming website?
Considering that everything is going to be developed from scratch, expect the approximate expenses to be about $50,000 with over 1,000 hours of work. Generally, such estimates are very inaccurate because everything depends on the implemented features, design, bugs, and many other things.
In most cases, the most expensive and time-consuming steps appear to be design and project management. This isn't surprising because these are some of the most important parts of the whole project.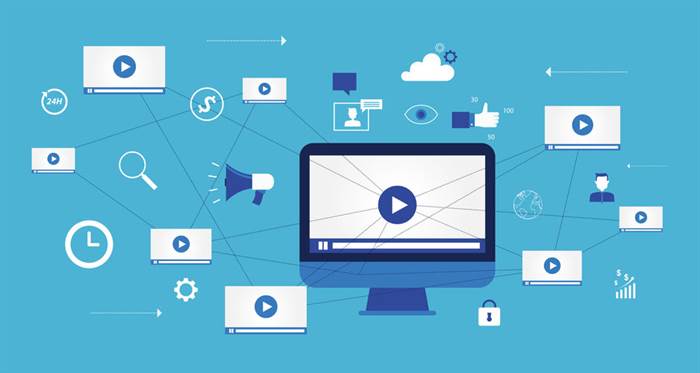 Features for updates
Additionally to the main features, you can add new ones with future updates to improve the software and see what the target audience asks for.
1. Recommending content
This step involves the development of a feature that will recommend a user different content based on what they previously watched, liked, and commented on. Usually, the simplest way to make such a system is by creating a list of likes (will be shown) and dislikes (won't be shown) to understand what content interests the user.
2. Quality
If you've thought about how to create a video streaming website, it is recommended that high-resolution content is available on your service. Also, you must make it possible to watch one and the same video in different quality, so users with various internet speeds could access the content.
3. Downloading content
Not all popular streaming services provide an option that makes downloading content possible. Therefore, adding such a feature will significantly improve the user experience. Also, users will have a chance to watch the content offline, meaning that a new advantage appears.
4. Communities, forums, and comments
It is likely that your audience will want to discuss the videos they've seen. There are three options that are quite reasonable:
Commentaries;
Community pages;
Forums with discussions.
Maybe, you might come up with a unique idea. Discuss it with your team and decide whether it has any chances to succeed. Always remember that the comfort of your users is the top priority.
5. Statistics
Both viewers and publishers would like to get access to statistics. You, as the owner of the service, need all possible statistics to improve your website. The audience needs it to monitor the popularity of separate accounts, see the reactions of other people, and monetize channels.
6. Premium features
You must find a way to monetize your project. There may be a huge variety of options:
Premium accounts;
Paid access;
Customizable profiles, stickers, reactions;
Advertisements;
Highlights, and more.
A good idea would be to check out the ways your competitors make profits from their creations. Maybe, that could give you a good idea that would increase your income significantly. You never know which choice will be the right one.
How to create a video streaming website?
While there are many options to do this, the most reasonable choice would be hiring a team of specialists for the job. Freelancers and outsourcers might seem to be a good choice but there is something better.
The Global Cloud Team covers the whole development process including planning, management, design, creation, and more. Our specialists have completed over 100 successful projects and know their job.
If you want to create a streaming service and reach the top in no time, contact a representative of the Global Cloud Team ASAP! Don't leave your competitors any chances!
The bottom line
Creating a video streaming website is a complicated task. Apart from the development expenses, you must also invest a lot of funds in promotion and advertisement. There are separate specialists for this job, so consider hiring them as well.
I am here to help you!
Explore the possibility to hire a dedicated R&D team that helps your company to scale product development.