Best Crypto Development Teams: how to organize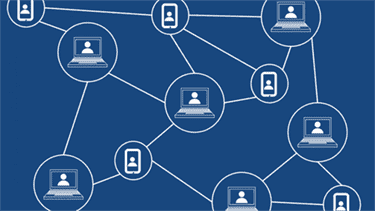 Blockchain technologies are developing amazingly fast, creating a favorable environment for entrepreneurs who want to open their businesses related to bitcoin. Over the past nine years, the crypto space has grown significantly, and many bitcoin investors have earned a fortune. Today, there are many promising opportunities to start a business in this industry. But before you start your business, you should do some preliminary work. 
Perform a preliminary study of the search for the perfect bitcoin business should start with research and careful preparation. For businessmen, there are a great many opportunities, and it is important to remember that not all countries favor cryptocurrency. For example, in China officially, there has been only one bitcoin slot machine. It closed after the ban on ICO introduced last year. 
To avoid losing your investment, you need to familiarize yourself with local legislation-even before choosing a specific business model for the best crypto development teams. Countries differ in their attitude to cryptocurrencies. To avoid the worst-case scenario (for example, criminal prosecution and confiscation of digital currency), consult with local authorities. An experienced lawyer can greatly facilitate this process. 
Available funding will play a crucial role in choosing the right business model. The costs of organizing a bitcoin business may differ by several orders of magnitude. There are various low-cost opportunities, such as bitcoin machines or the sale of goods for cryptocurrencies. Any of these businesses can be started with just $20,000 in stock. Other areas require large investments. For example, the organization of a farm for the production of cryptocurrencies will require significant capital. ASIC miners are expensive and costly to maintain. The equipment alone would cost a tidy sum. 
Crypto exchange development cost
For example take the average cost of services accepted in the market, let's consider how much it costs to create your cryptocurrency, using the example of two main methods:
1. Designer of the coins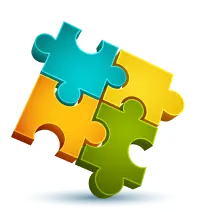 We are confident that we have what it takes to help you get your platform from the idea throughout design and development phases, all the way to successful deployment in a production environment!
Contact us
Various programs and services offer to create a cryptocurrency online. One of them puts forward the following rates:
the basic development is 0.2 BTC. All components that cost 0 BTC are included in the payment of the base part;
consensus algorithm: PoW – 0 BTC; PoW/PoS – 0.15 BTC;
hashing algorithm: Scrypt – 0 BTC; SHA – 256 – 0.06 BTC; X11 – 0.12 BTC; X13 – 0.13 BTC;
algorithm for changing the complexity of mining: KGW – 0 BTC, Nite's Gravity Well, Digishield, Dark Gravity Wave – 0.03 BTC;
PreMine – 0.25 BTC;
test network – 0.08 BTC;
network problem alert system – 0.06 BTC;
block size: 1 MB – 0 BTC; 2 MB – 0.02 BTC; 4 MB – 0.04 BTC; 8 MB – 0.06 BTC;
wallets: Linux – 0.08 BTC; Mac – 0.11 BTC; Android – 1 BTC; Electrum – 1.25 BTC;
hosting node (for 6 months) – 0.06 BTC;
block browser (hosting is paid separately) – 0.03 BTC;
logo: own – 0 BTC; custom – 0.15 BTC.
For the following components, you need to connect your own VPS (hosting will cost about $35 per month):
Pool for mining is 0.25 BTC;
Tap – 0.32 BTC.
Thus, the crypto exchange development cost varies from 0.2 BTC to 5 BTC.
It is possible that the customer does not need to develop a unique concept. In this case, you can use ready-made cryptocurrency templates. The price development:
Bitcoin analog – 0.35 BTC;
Litecoin analog – 0.29 BTC;
Analog DASH (PoW + PoS) – 0.53 BTC;
Cryptocurrencies based on the X11 algorithm (PoW) – 0.41 BTC.
The coin will be ready in 4 days or more, depending on the selected features.
I am here to help you!
Explore the possibility to hire a dedicated R&D team that helps your company to scale product development.