The Notion of Cloud Deployment Models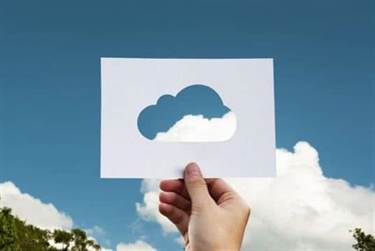 According to the deployment model, clouds are divided into private, public (public), and hybrid.
Private clouds are the internal cloud infrastructure and services of an enterprise. These clouds are located within the corporate network. An organization can manage the private cloud on its own or outsource this task to an external contractor. The infrastructure can be located either on the customer premises, at an external operator, or partially at the customer and partially at the operator. The ideal option for a private cloud is a cloud that is deployed on the territory of the organization, maintained, and controlled by its employees.
Private clouds have the same advantages as public clouds, but with one important feature: the enterprise itself is engaged in installing and maintaining the cloud. The complexity and cost of creating an internal cloud can be very high, and the cost of running it can exceed the cost of using public clouds.
It should be noted that private cloud computing deployment models have advantages over public ones: more detailed control over various cloud resources provides the company with any available configuration options. Also, private clouds are ideal when you need to perform work that cannot be trusted to the public cloud for security reasons.
Which of the following enterprise wireless deployment models should you choose?
Currently, large computing clouds consist of thousands of servers located in data centers. They provide resources for tens of thousands of applications that are simultaneously used by millions of users. Cloud deployment models are a convenient tool for enterprises for which it is too expensive to maintain their own ERP, CRM, or other servers that require the purchase and configuration of additional equipment.
ERP (Enterprise Resource Planning) is an organizational strategy for the integration of production and operations, human resources management, financial management, and asset management, focused on the continuous balancing and optimization of enterprise resources through a specialized integrated package of application software that provides cloud deployment models of data and processes for all areas of the enterprise.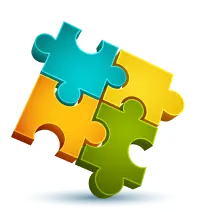 We are confident that we have what it takes to help you get your platform from the idea throughout design and development phases, all the way to successful deployment in a production environment!
Contact us
CRM (Customer Relationship Management) – customer relationship management system, that is, application software designed to automate strategies for interaction with customers (clients), in particular, to increase sales, optimize marketing and improve customer service by storing information about customers and the history of relationships with them, establishing and improving business procedures and subsequent analysis of results. Now, you know which of the following enterprise wireless deployment models will be best for you.

Among private users, cloud computing deployment models such as those provided by Google ("Documents," "Calendar," etc.) are gradually becoming widespread due to their convenience.
The reasons for the growing popularity of cloud technologies are clear: the possibilities of their application are very diverse and allow you to save both on service and personnel, as well as on infrastructure. Hardware can be greatly simplified when processing data and storing information in remote data centers. All these problems are almost entirely passed on to the service provider.
Besides, this approach allows you to standardize the software, even if the enterprise computers have different operating systems (Windows, Linux, macOS, etc.). Cloud technologies make it easier to provide access to company data for both customers and employees who are out of the office but can connect via the internet.

What cloud service models are there?
Previously, we have mentioned the deployment models. However, you must also be aware of the cloud service models:
IaaS (infrastructure as a service);
PaaS (platform as a service);
SaaS (software as a service).
Each comes with unique features that help businesses boost their productivity.
When we speak of IaaS, this means that companies rent computer technology like servers, virtual machines, storage, and others. This is a very scalable service that is used by most IT companies.
In the case of PaaS, the name speaks for itself. Clients rent platforms where they can develop, run and manage various software for their business processes. You could say that it is the best cloud service model for programmers and related specialties.
Finally, the type we encounter most is SaaS. Each of us uses at least one SaaS application. The most prominent examples are Gmail, Dropbox, and others. It is a technology that lets users access applications through the internet.
Now that you know more about the types of cloud services, you can find out which deployment models your business should choose.
Explore Our Areas of Expertise
I am here to help you!
Explore the possibility to hire a dedicated R&D team that helps your company to scale product development.