Cloud CRM: Upsides and Downsides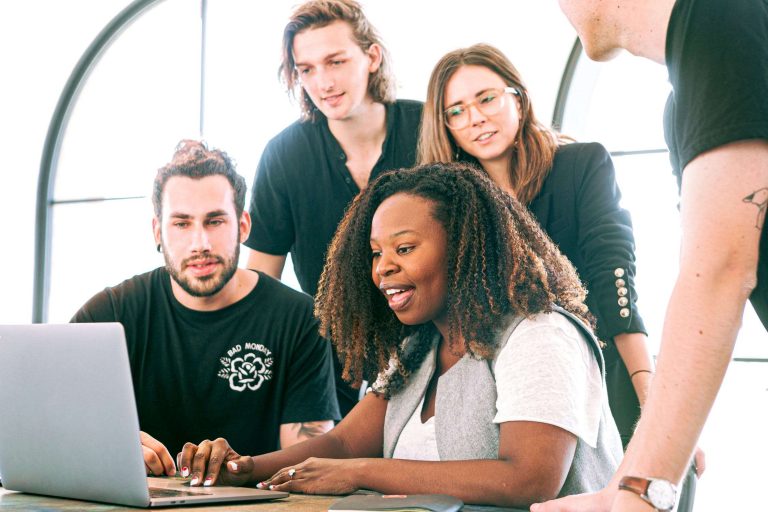 If you want a fully functional business online, you'll need to implement a lot of CRM solutions. These will convert your potential customers into real customers, allow you to create a comfortable user experience for them, and increase the sales opportunities for you. It's a sound system of interacting with your customers.
To this end, you need a database, as well as a power to host all these wonderful solutions. The classic CRM systems would be hosted on the local servers (and other hardware) of the business. Therefore, you'd usually need to be in the office to construct and manage this system.
Cloud CRM is a different story. With it, your database and solutions can be accessed from anywhere, given there's internet there.
What even is CRM?
CRM stands for Customer Relationship Management. In today's world, it refers to the various tools and applications you use to alter the user experience for the buyers in your online business.
Many worthwhile stores use that to a great extent. These solutions allow you to attract and keep the potential customers, analyze what they want, and give them exactly that. Thanks to these instruments, your sales, viewership, and visits dramatically increase.
Now, there are several types of CRM: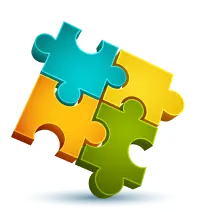 We are confident that we have what it takes to help you get your platform from the idea throughout design and development phases, all the way to successful deployment in a production environment!
Contact us
Operational CRM – automation of marketing, sales & service
Analytical CRM – collection & analysis of data
Collaborative CRM – support of users & user experience
Together, they create an all-encompassing environment for your online business that keeps people attracted to the business and thus, increases your revenue. The bottom line is that these solutions need to be installed, controlled, and hosted somewhere. Cloud-based CRM is one of the ways to ensure that they are.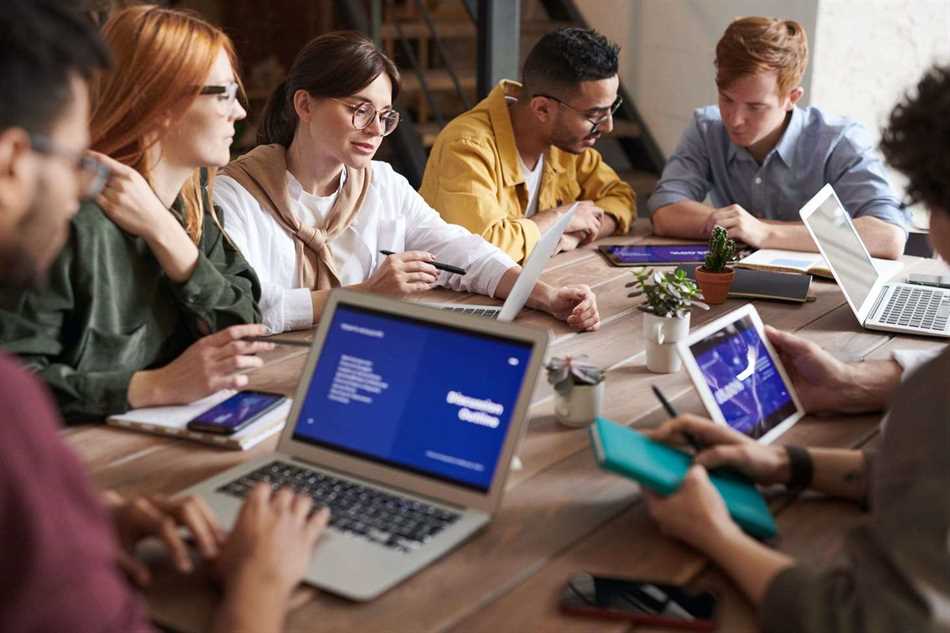 What is Cloud CRM?
Unlike the usual way, the cloud-based CRM doesn't rely all that much on hardware, but rather on software. These systems consist of all the stuff you need to create a proper customer interaction model, including:
Database to store their information
Automation and analysis solutions
Client interaction tools.
Moreover, you don't need them installed on a specific number of devices (usually) because you can access the database and related tools at any point from any device if there's an internet. This bears a lot of advantages, but also some weaknesses.
ConvenienceThe iconic principle of all cloud systems, not just this one, is that you don't need hardware to host the huge amount of information needed to operate the system.You will obviously need hardware to access the systems, but they won't be stored on your servers, but rather somewhere else. Those remote servers can then be accessed through a cloud network. Specialized cloud CRM systems even include a comfortable UI mechanism to make sure you can start using them fully as soon as possible.The other important upside in this is that you don't need to bother with installing the hardware. The databases usually need several specialized servers just for storage. An often underestimated fact is that these require a lot of space. If your office can't afford to delegate space to them, you are so much better off with the cloud.
Reduced costsCloud CRM does cost money, but what you pay to rent cloud space is much less in comparison to the usual costs of keeping your own database.You obviously need to buy and manage servers, as we've just deduced. This costs money, time, and effort. However, you also need dedicated staff members to establish and manage your new system. It's a well-paid IT job. Even though many of these solutions are automated, someone needs to micromanage them.Although you'll still need to manage it all, setting up your database and making sure your servers aren't on fire constantly is not a bother if you run on the cloud.
Access from anywhereCloud systems are awesome because you can monitor them from virtually any device, and that includes mobile devices. They are very well-optimized for cloud applications and are very good for quick peeks to make sure your system is running as planned.The online aspect of it all means you can do all the 'controlling' routine while lying down on the couch at home or in some café or another place. Since this can be done throughout the day by anyone, you don't actually need someone on the job specifically, which, again, makes the job of an IT manager nigh obsolete.
Security measuresIf you were to set up the whole thing at your own office or in some other dedicated space, you'd also need to provide security measures for everything.Big databases such as this can be hijacked, tapped into, or corrupted by poor security. You don't even know you have poor security until it happens. Thus, you'll need to get a perfect security solution for the entire system and set it up. So, if you can delegate something to the other party, you might as well do it.Many web-based CRM systems have top-tier security specifically because a lot of businesses trust them with their data. A lot of them are professionals who know how to protect data. There are special provisions that make sure your data is always secure and can't be accessed by anyone but authorized persons.Moreover, they take care of having to back up your data so it can be replicated if lost. Chances are, you wouldn't be doing that on your own.
Scaling capacityWith these systems, you deal with software rather than hardware. This makes them very flexible in many ways. Probably the most advantageous thing about it is that you can scale your business incredibly easily.Scaling is a natural process of increasing your business' capacity and potential so that more customers and more products could be accommodated. You can't develop a proper business without it. If you plan to expand rapidly, you really need your business to be cloud-backed.With the cloud, you can simply request more servers or more cloud capacity for your data. You can't do that with the old approach because it means buying more servers or other hardware that occupies space and brings along all the unpleasant disadvantages of having to deal with your own database.
Reasons against cloud CRM
Although cloud mechanisms are amazingly convenient for businesses that don't want to bother with more mundane parts of management or can't really afford to set up systems the old way, they aren't perfect.
VulnerabilityThe main disadvantage of these systems is that you can't control many problems that arise from a technical side. If something happens to the servers that support the cloud space, you can't see it coming. Moreover, you can't remedy it. If something fatal happens either to software or hardware, you lose your data completely.If it were to happen with your own system, you at least could see it coming and possibly fix the issue. It's possible that a professional team would be more qualified to deal with these issues, which is why you delegate these tasks to them in the first place. However, you need to absolutely be sure that your provider can be trusted.
Third-party involvementUnless you entrust your database to an associate service, using cloud CRM means trusting data on all your clients and you to a third party. That sounds ominous, and not just because they can simply use your data for their own needs and you'll be none the wiser.Huge data warehouses can be a prime target for hackers and data thieves. Although security measures can repel most attempts to claim your data, incompetence or negligence by whoever manages the cloud space can just as well lead to data loss.Therefore, you need to spend some time shopping for a cloud service that suits you perfectly. Data handling is a serious matter, which is why you need to contact each potential provider, examine them, make sure they know what they are doing, and be critical all the way.
In conclusion
Web-based CRM software seems like the future of online businesses. Their existence ensures that countless smaller businesses can set up online operations and sell their products with good efficiency without overpaying.
Granted, all these wonderful advantages come at a cost of a few nagging dangers. Although worth the risk, if you can set up an effective network of your own without having to delegate tasks to third-party services, you should consider this opportunity. Data loss is a very serious problem, and you should avoid it at all costs.
Other than that, these web-based solutions solve many problems, reduce costs, and increase comfort.
I am here to help you!
Explore the possibility to hire a dedicated R&D team that helps your company to scale product development.