IT-Manufacturing Technologies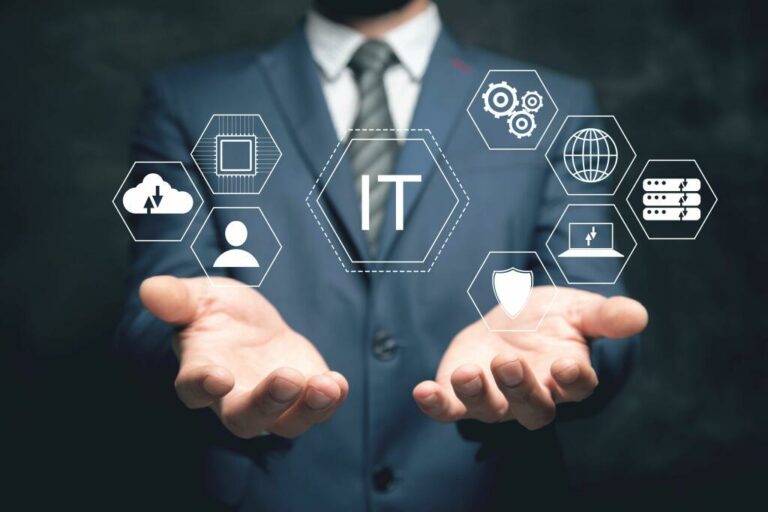 Computer-integrated manufacturing (CIM) is developed to improve manufacturing activities with IT technologies and bound vital functions for product development, like sensor data collection, storage, and processing.
Manufacturing development and computer technologies pushed the development of CIM systems. CIM begins with marketing organization product concept development, including design and product specifications. The engineering organization takes responsibility for this step and applies it to production, delivery, and after-sales activities located at service or sales organizations. The precise information should be available in the format required by the person or group requesting the data for activities integration. Data can come directly from the source or through an intermediate database.
CIM Usage in Production
CIM plays a significant role in such areas like:
Preliminary design, refinement, analysis, and implementation of parts and products during four crucial manufacturing phases;
Production of tools systems or fixtures with Computer-Aided Design software technology (CAD);
Manufacturing process plan development includes necessary operations and machines. It also involves tools, calculating the most efficient production at minimal costs, manufacturing, and machine idle time required to build high-quality products;
Numerically controlled machines (CNC) machines and material handling systems programming;
Production planning using material requirements planning (MRP), equipment loading and scheduling concepts;
The actual manufacturing, including turning, drilling, and face milling in metal removal operations;
Putting parts and assemblies together to create a finished product or assembly;
Monitoring, intervention, and correction of machine malfunctions and quality problems during the manufacturing;
The system Quality control parameter and tolerance design;
Inspection of errors or quality issues while manufacturing;
Raw materials, goods, and equipment storage and searching.
Industrial, production, mechanical, and electronic design automation widely use the CIM approach. It provides flexibility, quality, and responsiveness.
CIM Benefits
Technology provides high time efficiency by using fully-automated systems working non-stop, providing high accuracy and quality levels by integrating IT-manufacturing technologies. CIM is good at monotonous tasks. It reduces human labor, the possibility of faults, and standard deviations. The outbreak of Covid-19 caused social distance, but this does not apply to machines and maintenance of sanitary standards better observed for workers.
Main Challenges
Although CIM has numerous advantages, it is prone to damages and malfunctions, primarily when used industrially, can cause such problems: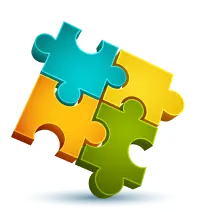 We are confident that we have what it takes to help you get your platform from the idea throughout design and development phases, all the way to successful deployment in a production environment!
Contact us
Extension of downtime periods;
Production reduces;
Lead time increase;
Customers dissatisfaction;
Damages to reputation;
Market share losses.
The technology is responsible for the entire manufacturing. There are ways to prevent or reduce the possibility of equipment breakdowns. There are specially designed computer cases to protect CIM from dust, dirt, liquids, and even the impact of forklifts.
Another challenge is the lack of skilled technicians capable of managing systems. Many criticize CIM for cutting jobs, but it is not entirely true. CIM creates more jobs, but many workers are not ready to retrain and lack system skills, complicating matters.
Where CIM Field of Use
The technology is used in data collection, processing, storage, IoT, big data, and clouds. These technologies integrate into more complex ones, such as robotics, computer vision, etc.
Robotics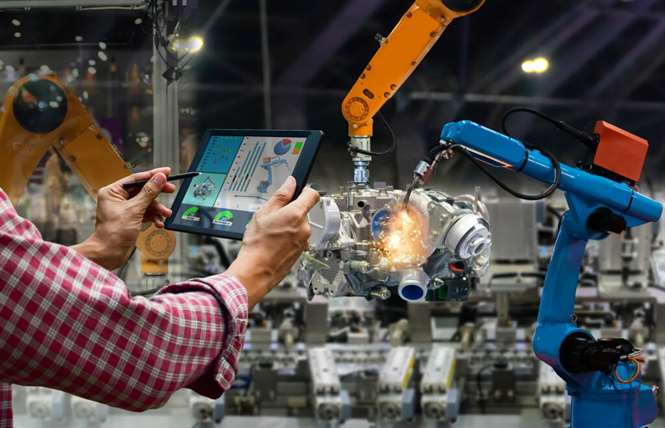 The Internet of Things (IoT) and robotics confluence allows manufacturers to integrate lines or simple repetitive processes automation, closely monitor complex procedures, analyze performance and understand where optimization is needed.
The Industrial IoT, 3D printing, and robotics improve manufacturing and the end product quality and consistency. The IoT monitors the machine's state in real-time, prevents maintenance alerts, and reduces machine downtime.
Robotic solutions provide high performance, increase throughput and minimize human error.
Still, experience in robotics use remains insufficient. The robotic system's introduction is expensive in launching and maintaining the project.
Computer Vision
The applications of computer vision (CV) in the industry almost have no limits. Examples of how CV and machine learning optimize processes, increase productivity, and increase revenue are listed below.
Vision-controlled robots. CV systems are widely used to position tools and parts on lines. The system determines the object's location and sends the coordinates to the robot.
Anomaly detection. CV analyzes new images and compares them with an already existing data set, finds anomalies, and prevents potentially dangerous situations on lines and sites.
Defect reduction. A large number of products need an inspection on the line. CV automates the process, scans an item from multiple angles, and matches it against acceptance criteria. It stores the associated metadata. If there are any defective products, the system will inform the manager or stop production for maintenance.
Big Data
Big data and artificial intelligence (AI) make it possible to identify patterns in information arrays and predict potential breakdowns on specific machines. It becomes easier to solve the problem and reduce operating costs. Big data and AI can help with predictive maintenance. This requires knowledge related to data. However, finding qualified data scientists is not easy. Many companies prefer to hire foreign big data developers to solve the problem.
Conclusion
Users claim that there is a relationship between the efficiency of IT-manufacturing management and the overall enterprise efficiency. Using computer-integrated manufacturing allows:
increase productivity up to 70 percent;
improve engineering productivity, and product quality up to 70 percent;
decrease design costs to 30 percent;
reduce the total lead time to 60 percent;
cut work-in-process inventory to 60 percent.
The software focuses on information management efficiency and the related issues instead of new and more sophisticated machine development, material transformation, management processes, and production facilities. Nonmanufacturing organizations use CIM to change focus on service orientations and become beneficial.
I am here to help you!
Explore the possibility to hire a dedicated R&D team that helps your company to scale product development.