How to Run a Successful Remote Meeting: 7 Ideas for Maximum Efficiency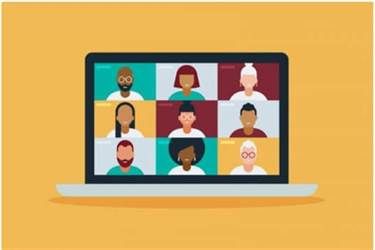 Any meeting is a weird thing. There are delays, interruptions, the topics change to regular discussions, some people aren't listening at all. In most cases, a meeting is not even required because all the points may be sent to email.
When the meeting is with a remote team, the chances that someone will space away are much smaller, but they still exist. Online conference software often has time limits if you use it for free, so this means that you may not want to waste any time. How to make an effective remote meeting? Read on to find out.
1. No delays: start and end on time
Many people are used to being late for a couple of minutes and not missing anything important. This is a negative trait, and it is necessary that your employees are punctual. Everything must be done on time to stick to the schedule and save time. After all, time is money.
Whenever you see that you are late, always inform your colleagues ahead. Not all people read their mail when they work, so it is better to give them a phone call or write to someone who is usually online. This way, people will alter their plans a bit so they do not waste their time. You might also delegate the responsibility to another colleague to start the meeting without you. This is far better than moving the whole schedule.
For those who are bad at timing, there are automatic reminders. When a meeting via Hangouts is planned, all the members get a reminder on their calendar. It is synchronized with all the devices, so you can make sure that you don't miss it.
2. Record the meeting
It often happens that people miss meetings. Actually, if the attendance is 100%, this is really a surprise. Anyway, a recording is good for both skippers and listeners. The recording will let people listen to everything once more and think over the discussed points.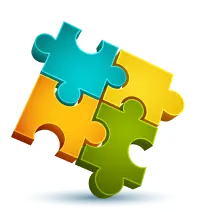 We are confident that we have what it takes to help you get your platform from the idea throughout design and development phases, all the way to successful deployment in a production environment!
Contact us
Also, if anyone takes notes during the meeting or uses presentations, it is important that these are available as a separate file. This will help the viewers to analyze the information in a better, more comfortable way.
The best place to upload your video might be YouTube. It is possible to adjust the speed of the recording and leave commentaries too. If this is something personal, you can make it available via a personal link or upload it and other files to a common Google Drive folder.
3. Do not use the same strategies as in a real meeting
When all the audience is in one room, it is quite easy to control it. You know who listens, you do not need any names, and there are fewer obstacles.
Silence is required too
If in a real meeting silence would look like an awkward pause, in a virtual meeting this is an important part of the speech. People might have connection issues or accidentally talk over each other. This makes it difficult for everyone to understand what is going on.
Look at your audience's non-verbal reactions
It is common that people are asked to turn on their cameras during a meeting. This is not made for fun. First, you know who sits on that side of the screen. Second, you see their reactions to what you say. This may be a nod or a confused look: literally anything. However, do not rely on it. Regularly ask for feedback in the chat too.
Address people by their names
In a real meeting, you can point your finger at a person and ask them to tell their opinion. This is impossible in a video call. You should make sure that you address people by their names, so there would be no confusion. Also, note that there is no order here, everyone sees the picture differently.
Do not engage in private discussions during the meeting
It often happens that two persons try to stand their points of view and enter into a long-term discussion. This might be interesting to listen to in real life, but during a time-limited conference it is definitely a time killer. Discuss all private, personal, off-topic things after the conference is over and do not waste everyone's time.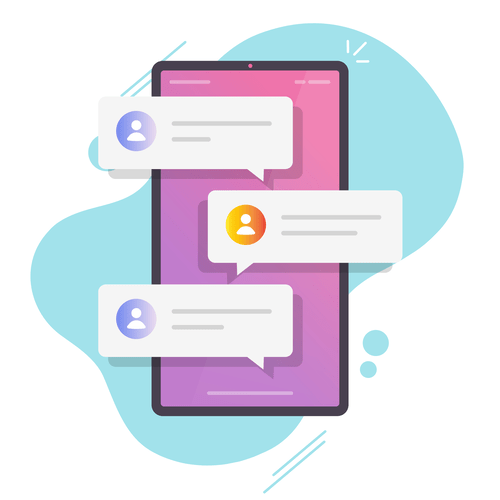 4. Mute/unmute and turn on/off video
When everyone's microphones are unmuted, random noises may interrupt the speaker and be in the way for other listeners. Also, when several people accidentally speak at the same time, the conversation turns into a mess because you cannot hear anyone distinctly. Ask the audience to mute their microphones and unmute them only when they are asked to or have something to say.
The same may be said about the video. When you see a person, it is easier for you to understand whether they want to say something or not. Also, if anyone has low internet speed, turning off the video might make things easier for them.
5. Make some chat rules before you start
Almost every online meeting software has a chat. It is a feature that should not be ignored because it may be quite useful. You can use it for feedback, to see who is online, for people to write their ideas without interrupting, etc. You could also use it for some jokes and stuff to make the meeting more interesting and keep all the work in Slack or any other messenger you use.
6. Do you even need a meeting?
Most topics do not even require bothering people with a video call and gathering everyone in one place. Sometimes, it is just possible to send everyone a message or an email with everything you would like to say and save their time. Of course, everything depends on the topic and the context, but if it can be written without losing value, then it is better to send it, for example, via an email.
7. Always ask for feedback
The only way for you to get better for your audience is by listening to their feedback. Is your speech clear enough? Do your colleagues keep up with the pace? Are your presentations informative enough? There might be a sense in creating a poll after the meeting or asking for your audience to write their feedback in a private message.
Another way to get feedback is by asking some general questions like whether it was easy to use this software or where the team should use written conversations during the meeting. All the answers will help you find the best approach, so everyone would feel comfortable.
Although you cannot control all the issues like bad internet connection or pets who just need your attention during the conference, you can still make life easier for your colleagues by making every remote meeting effective, interesting, and fun.
I am here to help you!
Explore the possibility to hire a dedicated R&D team that helps your company to scale product development.