Hiring an Iphone App Developer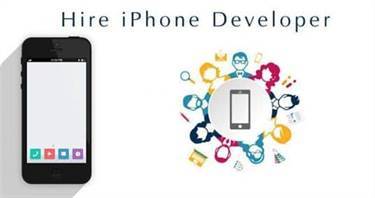 Production of an aesthetically-pleasing and seamless iPhone application demands experienced developers behind programming. This only means that an optimum iOS app could be traced back to the hiring process altogether.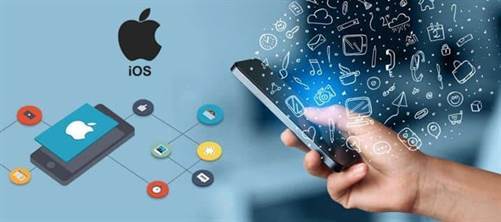 Below are some helpful tips that iOS-related companies may use to find the best iPhone app developer.
Set up prospect requirements- Generally speaking, companies must provide a comprehensive candidate profile for interested applicants. List all the requirements and skills that the job demands.
Look for relevant knowledge and skills- What usually seals the deal is the knowledge and skills that applicants possess. Apart from expertise on iPhone structure, clients must look for applicants who have adequate knowledge about the Swift language, spatial reasoning, MVC structure, GCD system, core data, and networking.
Assess the nature of the job- Don't just hire a developer who codes well, but hire someone who has a sense of design, intensive work adaptability, and knowledge on usability. More importantly, look for an app developer flexible enough to work under extreme job circumstances.
Consider the company's funds- Experienced developers usually demand for larger compensations. As this could drive off the company's funds, it is best to look for those who ask for a salary befitting your offer and those whom you can afford in the long term.
Check previous work references- Another thing that needs to be assessed is the level of satisfaction that previous clients have over the app. Look for those willing to disclose clients' feedback.
Freelance
This work structure is considered the most flexible as it allows an individual to work for different clients at once.
Here, employees are given more projects to work on with little restrictions. The hiring process is 40% faster than any other hiring structure.
How to Outstaff an Iphone App Developer
Considered as another remote hiring model, this usually applies to technology-related jobs. This structure is commonly applied in software development wherein, for example, an IT team is engaged with a third-party contractor acting as the connection between the team and the client.
The hiring of Outstaff workers is not vastly different from employing Outsource personnel. There are just some departures that make it entirely different from the latter.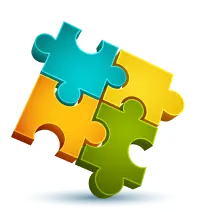 We are confident that we have what it takes to help you get your platform from the idea throughout design and development phases, all the way to successful deployment in a production environment!
Contact us
1. Review the Outstaffer's Portfolio
The Oustaffer's body of work takes precedence in the research for viable candidates. Past performance is always an indicator of competence. Check for customer experience, compatibility and functionality, build, and app response
2. Review the Performance of the Outstaffer's Company
Also recommended is the examination of the Outstaffer's source company. The portfolio of the company is indicative of its employees' competence, trustworthiness, and reliability. The employer should look into how they also treat its Outstaffers and the opportunities it provides for.
3. Provide Trial Projects
Test projects are also a good way of assessing the capabilities of the Outstaffers. Employers should take note of the questions that Outstaffers ask regarding the project and their transparency with working structures.
Outsourcing an Iphone App Developer
Outsourcing has a much wider scope than Outstaffing. It facilitates diversified businesses. This structure allows one business to contract another business to execute functions. Costs are minimized and efficiency is doubled.
So how does one go about hiring an Outsource Software Developer? Here are some pointers.
1. Scrutinize the Service Provider
Scrutiny of a high-quality Iphone Developer could be helped through the consideration of reviews regarding the provider across the online community. The applications they had built and their functionality should be focused upon. Check for customer experience, compatibility and functionality, build, and app response
2. Administer Trial Projects
Of course, the Iphone App Developer's capabilities and efficiency are the primary considerations. Without having to spend handsomely, it is recommendable for the employer to conduct a test project. Such is instituted as industry practice.
Why choose GlobalCloud Team
For anyone who is in search of a network service such as cloud-based and hybrid systems, Global Cloud may be the best solution. This software development firm provides optimum systems not only for the tech industry but also for the financial field. More so, it has gained popularity from its provision of the most interesting iOS-powered applications.
I am here to help you!
Explore the possibility to hire a dedicated R&D team that helps your company to scale product development.