Managing a Remote Team: Some Tips for Successful Management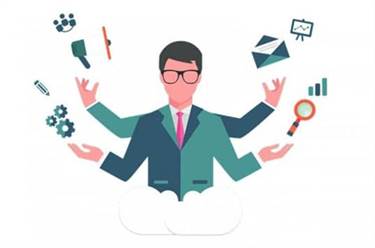 Managing a remote team sometimes requires even more responsibility than when working in a regular office. The same tasks as in a real office are done: check-ins, progress tracking, performance reviews, hiring, and the list never ends. A lot of effort is put to communicate with the team through writing or arranging Zoom calls. However, that is not the main difficulty.
Working with a remote team requires that each detail is planned ahead. The actions of a manager determine the team's performance, efficiency, and growth. Creating a comfortable workplace is challenging, but in reward, you get a flexible team that is capable of doing the work even if you forget to mention it.
Prepare a cup of tea, grab some cookies, take a seat in a cozy armchair, and get ready to read our tips on successful remote team management.
Create your online headquarters
Just like in an office, the team needs to have space for gathering together, getting work files, and also have a place for off-work topics. Imagine that you have to completely resemble your original workplace, but this time it is virtual.
To get this set up, you will have to use many different tools. Make sure each is comfortable enough for every member because even the slightest inconveniences may significantly affect the team's productivity. For instance, it is recommended that you avoid using @all or @here in apps like Slack. It distracts the whole team and disrupts its productivity. Imagine that this is the same thing as shouting out in an office to get someone's attention.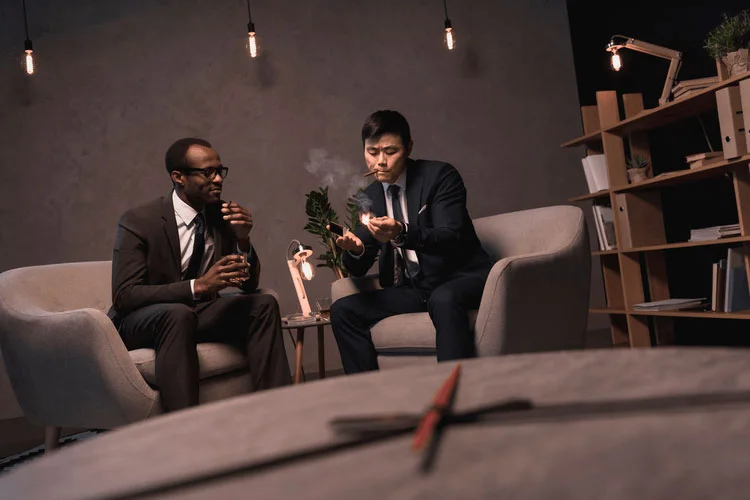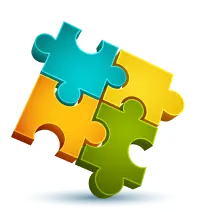 We are confident that we have what it takes to help you get your platform from the idea throughout design and development phases, all the way to successful deployment in a production environment!
Contact us
Here are the five basic elements of a virtual office that must be implemented in your work:
Tools for communication
First of all, it is important that there is a space for communication. One of the best applications for this is Slack. This tool will let you reach out to your team from anywhere you are.
Online workspace
Second, you need something that resembles your workspace. It should include all the projects with the assignments and progress, so everyone would know what they should be working on.
Tools for video communication
Sometimes, it is important to see each other and discuss something verbally. This is where tools like Zoom or Google Meet step in. There also are many other alternatives, but these two applications are the most popular in the field.
Shared storage
You never know when someone needs a specific file for their work. If you keep everything on your PC, the members will have to spend time asking you to send them the required information. Instead, you can upload everything on Confluence, Dropbox, or Google Drive so it would be stored in a cloud. This saves everyone's time and makes work a bit easier.
Shared calendar
What might you need a calendar for? Having one that shows deadlines, meetings, vacations, and other important information is a must-have when working both online and offline. Google Calendar is the first thing that comes to our mind. This app can be integrated with Slack too. Trello has its own add-on calendar. Choose the best option for yourself.
All this is just the beginning. You, as the manager, will have to make sure everyone in the team knows how to use the applications, why they need them, and how they will be useful in the everyday job. The best way is to write an online instruction that will be available for each member at any time.
Once your team is confident in using the apps for communication and work, it will be thriving. The members will confidently discuss all their issues, which will make it easier for you to search for improvements.
Have regular one on one meetings
Personal reports are the bare minimum of verbal "live" communication with a remote team. Reserve at least 30 minutes per each report and add an additional hour in case there is more to discuss. If the discussion is over in less time, it is completely okay. However, you should always have some spare time so that the meeting would not be rushed.
It is also recommended that video is used during such reports. This helps in building a positive relationship with each member. If you do not know what to talk about during this meeting, here are some tips for this:
Select several topics to discuss and warn the member about them. Both should be prepared for a constructive discussion.

Talk about ongoing projects. Ask about any difficulties that might be encountered, the current status, what is left to be done, etc.

Discuss personal and team growth. Try to find out how has the member improved for a specific period, for instance, 6 months of working in the company. This will make the discussions a bit more interesting and less awkward.

Save a list of all finished projects and past discussions. This will help you to estimate the growth of the team and your personal development. Later, you will read everything with a smile on your face.
When your team members will start adding items for the discussion on their own, you may be sure that they are improving. Taking the initiative is always responsible, so it is a good trait for each person around.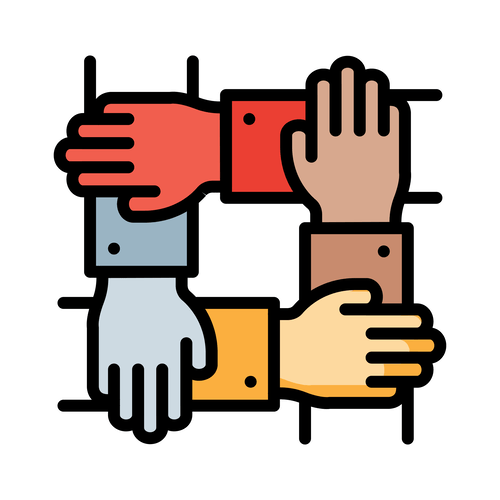 Plan weekly team meetings
Personal meetings are important, but you shouldn't ignore team conferences. The number of meetings is flexible depending on many factors, like project status and others, so be prepared for that. For instance, when there are many questions and issues, more members are likely to want to attend such meetings. On the other hand, when deadlines are close, they would rather spend their time working without stopping. Therefore, you need to find the perfect balance.
Scheduling meetings helps the members of the team to plan their activities around it. The most important part is that these conferences are useful to everyone. This will create a desire for people to attend and participate. Ask everyone to place their topic on the list, remember to tell them "well-done" when projects are done with great results and do not forget to record the call or write down some key takeaways in the process.
Progress may be noticed when the members schedule meetings without waiting for your message about it. This will be a sign that everyone is engaged in the process, and they are not bored with these conferences.
Find ways to protect your team from distractions
According to many researchers, working from home appears to be more productive than the original office-based labor. Even though there are many distracting factors like Netflix, pets, and family, this is still a fact. However, the key to real productivity is how the manager organizes the team and prioritizes work.
Here is what you should do:
Visually organize the work in a shared place, so everyone can easily find anything they need.

Create stages for each project like "Up Next", "In Progress", "Postponed", etc. This will help to regulate the progress.

Encourage your team to be transparent about their involvement in each project, so you can make sure nobody overworks.
When your team starts taking tasks only when they are capable of completing them, you may be sure that it is thriving.
Remember about team health
When there is a lot of work and everything turns into a boring routine, you will find the team's members' productivity to be lower than usual. It is important that they always share their thoughts about team issues and processes. Finally, they shouldn't forget that they also work with real people, even though they always work online.
Be a cool remote manager!
To be the best manager, you should not only care about the work process. Caring about your team is important too. Never forget that everyone is also a human being with emotions and personal issues. Do everything to make work a place where people want to go. Then, everything will be great!
I am here to help you!
Explore the possibility to hire a dedicated R&D team that helps your company to scale product development.