Hiring a Mobile App Developer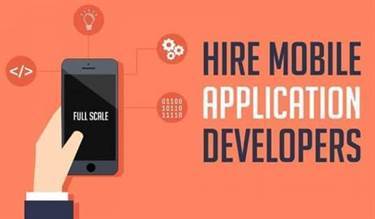 Figures show that almost 53% of IT companies all over the world have outsourced software or app development teams at least once. This is because outsourcing mobile app developers has certain advantages and benefits to a company over directly hiring app developers into your team as the former is almost always more cost-efficient and time-saving.
In this article, we will run down three of the most common service models and help you decide on the best model for you by weighing the advantages and drawbacks of each service model.
But before that, let us first give you some practical guidelines for hiring a mobile app development team. Here are five basic steps to follow in outsourcing a mobile app developer:
1. Set your requirements and desired project outcome
In order to know what you are looking for, you need to lay down your detailed vision of the project as well as your expected outcomes.
2. Mark your hiring borders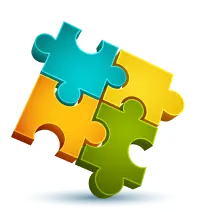 We are confident that we have what it takes to help you get your platform from the idea throughout design and development phases, all the way to successful deployment in a production environment!
Contact us
Identify the proximity of your hiring process by choosing among the types of outsourcing mobile application development team. These types include onshore, nearshore, and offshore.
3. Do a background check of your prospect teams
Before contacting your prospect teams, make sure that you have conducted a background check of these developers. Look for the specific qualities of a developer by considering some questions such as:
What kind of mobile apps have you worked on?
How will you manage the security of our mobile app data?
What features can you introduce or add to our app?
From here, you can limit your options based on their profile.
4. Choose your service model in hiring a mobile app developer
Based on your needs, choose the most advantageous hiring model for your company to develop a mobile app. Decide whether you are in need of a dedicated team or outsourcing, project-based or freelance developers, or extended team in outstaffing.
5. Decide on the mode of payment
After identifying the service model for the app development project, decide on how you are going to pay the hired team based on the service model of your preference.
Now that you know the rudiments of hiring a mobile app developer, let us look into the service models of hiring a working team and weigh each model's strengths and limitations in conjunction with your company's needs and resources.
Freelance
Freelance is a remote hiring model that has helped shape the hiring process over the last decades. Freelance hiring is done when a company or an individual is looking for a field expert without the employer-employee relationship and is just tied for project development.
The online hiring of freelancers is said to be 40% faster than other remote hiring models. Other hiring models include Global Team Model (GTM), Virtual Team Model (VTM), and Dedicated Team Model (DTM). The freelance hiring model usually has two pricing models in hourly rate and fixed project price. Freelance hiring is a proven cost-efficient hiring method but also entails certain risks concerning reliability and resource control.
Some of the most common issues that surface when hiring freelancers include:
The hiring company is not assured about the dedication of freelancers are they may have other projects at hand from other clients. In most cases, freelancers work on several projects at a time.
Freelancers do not have the luxury to integrate essential resources from the hiring company; unless they come into an agreement or special work arrangements.
Sometimes, the hiring company's budget may come out insufficient when they meet high-paying freelancers or extra fees incurred from some modifications in the project.
Freelance hiring tends to require stricter monitoring of the project's development to ensure quality and conflict resolution may take longer than more direct hiring methods.
Clearly, the freelance hiring model is the fastest way to hire a development team but it also comes with several challenges that a company should look carefully into before getting freelancers on board.
Outstaff Mobile App Developers
Outstaffing is another popular remote hiring model adopted by the information technology sector, especially in software development. In this model, the developer or working team is provided by a third party contractor as a remote workforce to the main client for a specific project, in this case, for a mobile app development project.
The development team, or in some cases, an individual developer, works dedicatedly on the hiring client for the duration of a contract. This hiring model enables the hiring client to directly interact or supervise the process of developing the project through various communication channels.
The outstaffing model entails three major procedures which include:
the recruiting process – the selection of profiles of talented resources made through shortlisting of qualified prospects and a thorough screening process;
the onboarding process – integrating the resourced team or individual into the working environment, providing resources and introducing communication tools; and
the on-going process – this stage is the act of communicating between the client and the development team to track progress, solve issues, and accomplish the designated tasks.
Advantages:
a dedicated team to address the immediate needs of the client/ a good set of talent resources;
flexible team (add or reduce team member depending on the needs of the project, roadmap, and cost)
Cost-efficient (no need to allot recruitment budget, personnel maintenance, taxes, etc.)
Challenges:
Shaky communication (with your development team working remotely, in some cases, overseas, communication gap usually becomes a problem and cultural differences sometimes factor in that can cause miscommunication or disagreement.
Reliability issues (If in case there will be a language barrier between the client and the development team, clear instructions must be on top of things to avoid misinterpretation of tasks)
Outsource Mobile App Developers
Outsourcing is the process of hiring a company to develop the software or mobile app that you have in theory. In this setup, your outsourced company is the one responsible in the management of the mobile app development and workflow. All the necessary tools, resources, and workforce will be the sole responsibility of the outsourced firm. All you have to do is fund and wait for the software or mobile solution to be completely developed.
Outsourcing a software development team is common among startups or firms that do not have in-house programmers. This setup enables the client to have an easy negotiation with any outsourced firm when it comes to budget, timeframe, and outcomes.
Advantages:
Time-efficient (clients save time in developing software by easily relying on an outsourced firm that specializes in a certain solution.)
Innovative solutions provided (since outsourcing is becoming a competition, more outsourcing firms offer innovative solutions that will be beneficial for further enhancement of the mobile app.)
Challenges:
Communication – this aspect will take time to clear on both sides as a lack of familiarity with each other's solution, resources, and field will set in.
Project Spontaneity – accomplishing the project may take longer than expected as each aspect and stage of the development needs consensus on both sides.
Outsourcing is a good choice for companies that consider cost-efficiency in hiring mobile app development teams. On the flip side, it also poses minor risks that you need to keep in check in order to avoid larger challenges.
Why Choose Global Cloud Team?
Global Clout is a Boston-based software engineering company providing complex technological solutions for customers worldwide. The firm has extensive experience in the development of highly scalable robust distributed platforms. It has developed more than 50 mobile apps from simple ones to complex applications for financial institutions, media firms, and social networks.
It has also helped revolutionize the cryptocurrency sector by developing crypto wallets, payment systems, Crypto Exchange Connectors, among others. Moreover, the company has an excellent track in mobile development (both in Android and iOS devices), web development, quality assurance, and DevOps solutions.
Global Cloud is armed with powerful solutions and a team of expert engineers to help you prosper with your innovations.
I am here to help you!
Explore the possibility to hire a dedicated R&D team that helps your company to scale product development.