How to automate business processes: Basic steps to success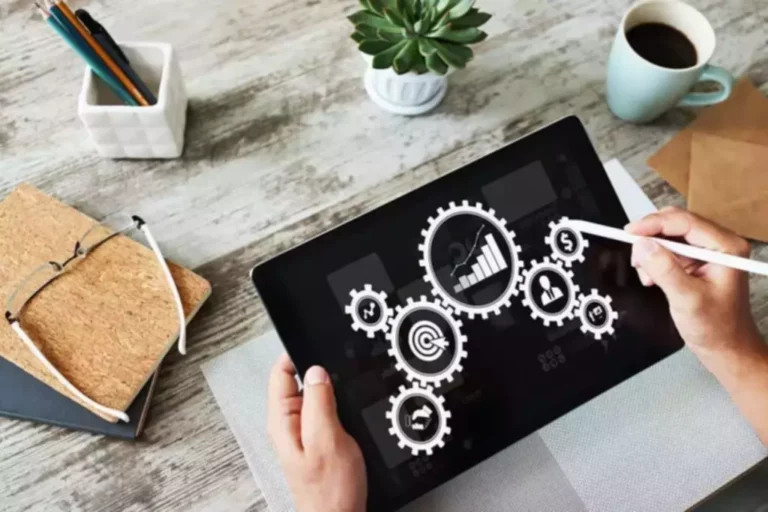 The company's development leads to the emergence of monotonous tasks, increasing the staff burden. BPA is a technology that improves business efficiency, enhances customer interactions, and simplifies manufacturing processes. Let's figure out how to automate business processes.
What is business process automation
Business process automation is the use of technology to perform routine tasks and time-consuming processes. Thus, you reduce the burden on employees and switch their attention to doing creative, more critical work.
Automation concerns the production of complex and individual elements. You can gradually improve business process management and implement technology in the sales department or delivery service. You should understand that this is a continuous process that requires constant improvement.
Guide on how to automate business processes
Business automation consists of several mandatory steps. Proper sequential integration ensures that your goals are met. Each of the stages has its own characteristics and deadlines for implementation.
Definition of key points
In the first stage, it is crucial to determine the priority areas of the company's activities and formulate tasks. It is unwise to automate all processes at once. It is better to implement improvements in main zones. After that, move on to other parts.
Proper goal setting is indispensable. It is necessary to select the right automation tools. Determine which processes are repeated in each department. BPA reduces the amount of routine work, reduces costs, and improves the quality of work.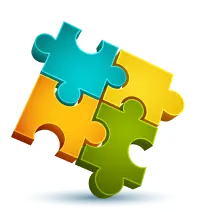 We are confident that we have what it takes to help you get your platform from the idea throughout design and development phases, all the way to successful deployment in a production environment!
Contact us
Implementation of tools and technologies
When studying how to automate business processes you can find many BPA tools. It is worth choosing the one that will cover all the needs of business processes. The tool should be simple and don't require complex preparation.
You can use Trello, ClickUp, or Asana programs to manage projects. They are easy to use and make it easy to keep track of work tasks. Dedicated documentation software reduces paperwork time and minimizes the possibility of errors. Cloud storage increases data security and allows you to access the necessary data quickly. Introducing particular technologies in production processes speeds up manufacturing and minimizes the appearance of defective goods.
Don't try to improve all processes with the same tool. BPA uses a variety of technologies to meet all needs. By combining several solutions, you will get the most effective result.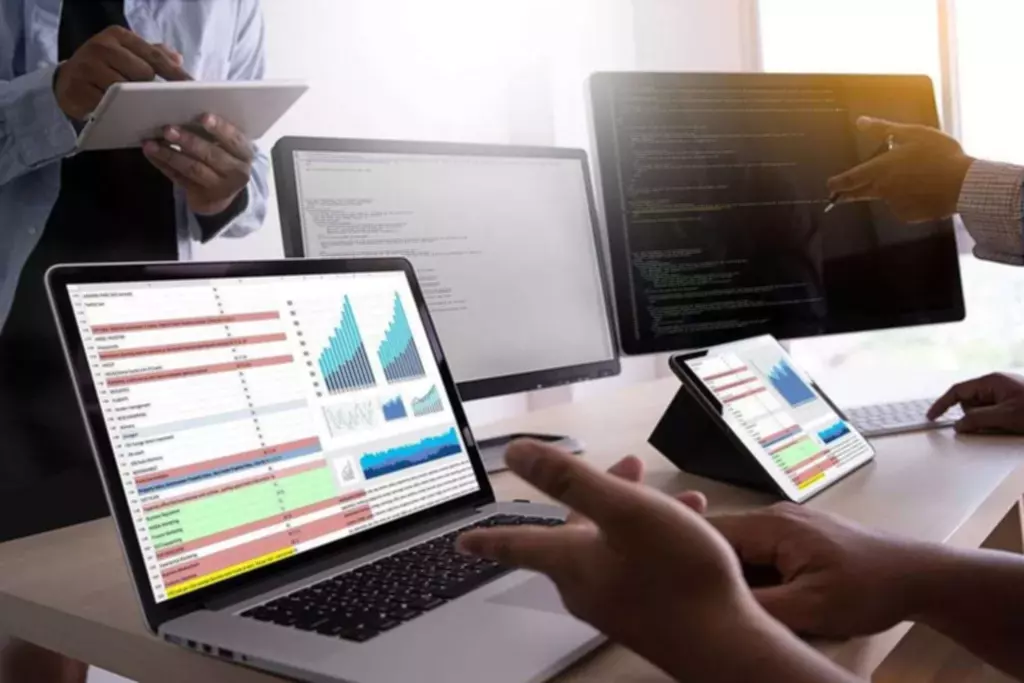 Process monitoring
After integrating new technologies, it's essential to monitor how they work. Reports and dashboards are great tools for this. Analytics reflects the effectiveness of the BPA. This way, you will understand whether automation helps to achieve the goals set in the first stage.
Monitoring is needed to predict how long the task will take and whether there is a need to introduce additional technologies. You can also identify a weak point in production processes.
Implementing continuous improvements
Automation is an ongoing, continuous process. After implementing and monitoring new technologies, it is critical to improve the process based on analytics.
Business is constantly evolving with new tools. To maintain a high level of competitiveness and efficiency in the company, it is necessary to regularly work on automating all processes.
Benefits of business process automation
BPA is what any company needs. There are three main reasons why your business needs automation:
improving efficiency
increasing the motivation of employees
simplification of the control system
Automation of production processes increases the number of processed tasks. Software are much faster to cope with all the necessary work. It greatly reduces the chance of errors. As a result, the company increases sales, creates better products, and consistently maintains a high level of work.
The use of modern technologies reduces the burden on staff. It does not mean that you should fire employees. Devices and programs perform monotonous work and facilitate routine processes (for example, entering, updating information, and generating reports). Thanks to this, you can direct the attention and energy of employees to more relevant tasks.
BPA greatly simplifies business process management. The programs make administration and control much more straightforward. Thus, you will spend more time on business development and not on managing work moments.
Process automation is essential to building a successful company. Technologies and tools process information, simplify the management system, speed up production, and improve customer communication. It is an excellent basis for the further development of the company. BPA is what helps to avoid crises and technical problems in the future.
I am here to help you!
Explore the possibility to hire a dedicated R&D team that helps your company to scale product development.