How to create electronic healthcare records software: features and costs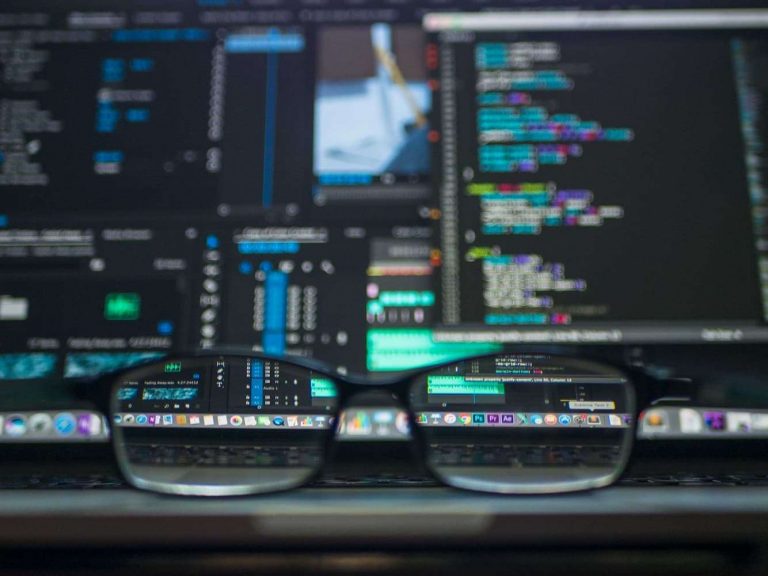 Digitalization brings immense benefits to many industries, and healthcare is no exception. The advance of new technologies leads to intriguing creations that are capable of improving our daily life. The same goes for EMR and EHR software.
We shall discuss the importance of electronic health records software, the difference between EMR and EHR, and several other features. Read on for more!
What is EMR in healthcare?
An EMR is defined as an electronic medical record. Basically, it's the digital version of your medical card. It includes various information on your diseases, tests, medications, and everything of the kind.
Additionally, and EMR can provide the following features:
Long-lasting data records accessed from any computer;
Regular reminders about patients' visits, medications, and others;
Faster test results;
Monitoring of the patient's condition and planning treatment.
There are many different ways healthcare staff could apply an EMR. It's a great choice to save time, reduce paperwork, and enhance the whole process. However, there currently is one obstacle. All providers use one-time EMRs, meaning that going to another doctor will require a new one.
What is EHR in healthcare?
An EHR is defined as an electronic healthcare record. While it is also a digitalized version of a medical card, this one shares data between different specialists and laboratories. So, you could say that an EHR is the full version of a med card, much more convenient than an EMR.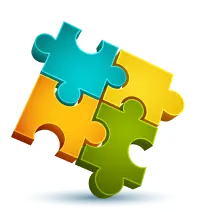 We are confident that we have what it takes to help you get your platform from the idea throughout design and development phases, all the way to successful deployment in a production environment!
Contact us
Some additional features of an EHR are:
Global healthcare data processing;
Multiple tools for representing information, creating records, and planning treatment;
A detailed medical record with all the data regarding a certain patient.
The most intriguing part is that EHRs share information in real-time, meaning that you'll get any test result pop-up in your record immediately. This may save someone's life in a critical situation. That's the reason EHRs are so important.
What should you know when developing EHR software?
Any development company must always keep in mind several details when working with healthcare software. There are many pitfalls – read on to find out more!
1. HIPAA/GDPR compliance
Personal information privacy has been a priority in many countries. Also, the smallest errors and breaches may lead to huge penalties. Health information is very sensitive and literally private, so it is reasonable that your company should comply with all the related regulations.
If we speak of the technical details for EHR software, they are completely covered in paragraph 164.312 of HIPAA's guide. You might also want to learn the official documents issued by the European Union regarding GDPR. Read them carefully!
2. Mobile version
While you should make the primary version for PC, it is also necessary to create a mobile adaptation. This will simplify life for many doctors and patients. Also, the solution will provide better communication between people, making it an irreplaceable tool in healthcare.
3. Certification
Of course, electronic health records software should also complete the ONC-ATCB Certification for the US or the EuroRec certification for the European Union. Both have similar processes. They're just developed for different markets.
If you create and deploy EHR software without a license, this will be considered illegal and may lead to serious penalties. Therefore, don't forget to consult a lawyer!
What are the features of EHR software?
Each version of electronic health records software must have a set list of features to cover this industry's needs. The Global Cloud Team has chosen the five most important features that are a priority in each project.
1. Document management
The primary feature is managing all the paperwork in a digital workspace. There are many types of documents like analysis results, patient data, and everything of the kind. It is crucial that these are stored and structured in a way that lets doctors get any information in several clicks.
2. Task management
It is well-known that task management can significantly grow one's efficiency. The healthcare industry is no exception. The doctor must be able to see planned visits, set new tasks, and view a calendar with all their duties.
3. Profiles
An EHR profile is similar to a social media account. It's also a database for the doctor who can view the disease history, treatment, allergies, and many other details. All this stuff helps the specialist diagnose their patients and choose the right treatment.
4. Prescription
Remote work may also be done in healthcare. Doctors can contact their patients via a mobile application. The same goes for a prescription. Each medicine is written down and sent to the patient's device. In the best-case scenario, there should also be an explanation of alternatives, prices, and nearby drugstores.
5. Laboratory integration
Regular health tests is an obligatory part of EHR software. There are hundreds of different laboratories, and it is necessary that your application is integrated with them. This will let doctors and patients get the results immediately without the need to waste time visiting the lab.
How much does EHR software development cost?
You'll generally need about 900 hours to create the complete PC version of the EHR application. The same amount of time is needed for creating a mobile version. Thus, depending on the rates charged by your team, you'll have to spend about $50,000 per each app.
Of course, a lot depends on the features and requirements. We've calculated the average amount based on the most needed features and the Global Cloud Team's experience. Contact us now to discuss your project!
Create your EHR software now!
The Global Cloud Team specializes in healthcare software development. We've got an experienced team of specialists who have created a dozen of projects. Get in touch with us via the contact form on the website to get a quote!
I am here to help you!
Explore the possibility to hire a dedicated R&D team that helps your company to scale product development.