Choosing the perfect CRM for your startup: a comprehensive guide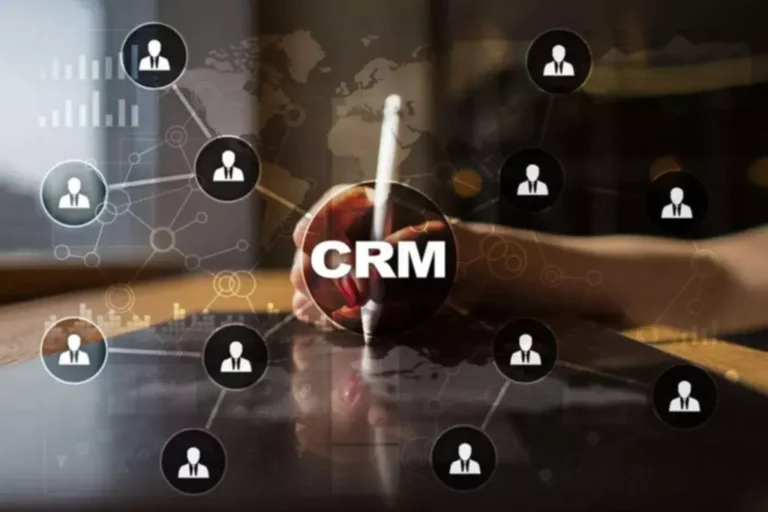 In the ever-evolving startup ecosystem, fostering developed customer relationships to gain long-term success is so important. Customer Relationship Management (CRM) is an instrument which plays a great role in achieving this, offering an organized, data-driven approach to resolving company-customer interactions. However, with many CRM options available, you can pick a proper solution tailored to the unique needs of startups is daunting. To help you navigate such a challenge, we crafted a comprehensive guide that illuminates the path to figuring out the best CRM for startups.
Our guide delves deep into the fundamentals, shows the significance of CRMs in a startup context, and showcases the best CRM tools for startups. We also outline key considerations if you want the best CRM for startups, including features, cost, scalability, and support. Armed with such knowledge will help to gain an advantage over competitors to survive and thrive in the harsh business landscape. Embark on the CRM journey with confidence, unlock your startup's full potential by leveraging an exceptional CRM system tailored to the unique requirements.
What is CRM for startups and its importance
Customer Relationship Management, or CRM, transcends mere enterprise jargon; it represents an innovative approach that leads a company's interconnections with consumers. At its core, CRM is a system consolidating client data from various sources, providing a holistic view of each client's journey. This data-rich perspective is harnessed to elevate client service, foster client loyalty, and drive sales growth.
In the context of startups, the significance of a robust CRM system can't be overstated. Startups often operate in a fiercely competitive ecosystem, making efficiently operating leads and providing exceptional client service crucial to thriving rather than merely surviving. A CRM system equips startups with the tools to closely track sales activities, manage leads, and streamline client service processes. It offers an organized platform to store client data, monitor client interactions, identify sales possibilities. A well-implemented CRM system is the linchpin of a client relationship strategy, propelling it toward sustainable growth.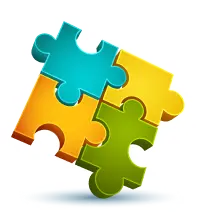 We are confident that we have what it takes to help you get your platform from the idea throughout design and development phases, all the way to successful deployment in a production environment!
Key features to consider in a startup CRM
Understanding the most pertinent traits is essential to determine the best CRM for startups. Specific requirements will vary based on industry and size, but there are certain universal traits of any effective CRM solution.
Scalability is paramount. With the growth of the user database, the CRM system should be able to expand in tandem. The ideal CRM system will provide the pliability to accommodate new clients coming to your database.
Ease of use is another vital feature. A CRM system will work only when employees know how to operate it. An understandable interface and intuitive design will greatly help the teams to cope with CRM's interface to its maximum potential.
Integration capabilities greatly enhance a CRM's efficiency. The best CRM for startups should fuse seamlessly with social media, mailing services, and marketing tools integrated into your organization's ecosystem. This compatibility allows streamlined workflows and ensures all client data is attainable from a single central platform.
Lastly, cost-effectiveness is a key factor when startups operate on tight budgets. While investing in a CRM system is undoubtedly beneficial, finding a solution which balances cost and functionality is crucial. Numerous CRM software options cater specifically to startups, offering powerful features at competitive prices. By carefully assessing the startup's necessities, you can find the CRM solution to deliver the best return on investment.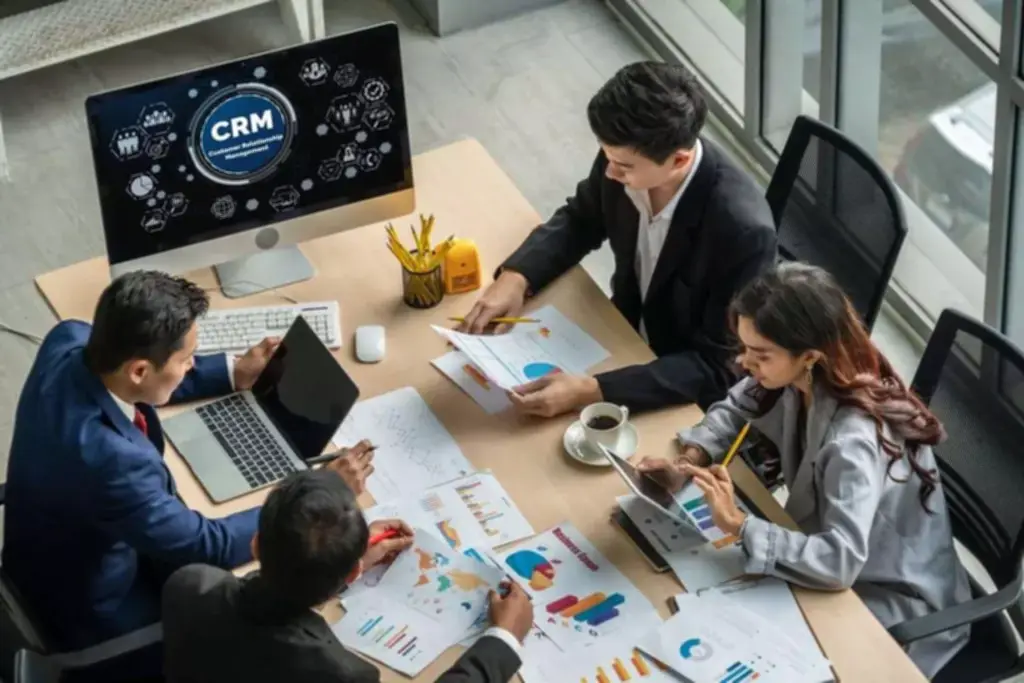 Exploring the best CRM tools for startups
Several outstanding tools especially suit startups in the diverse CRM solutions landscape. These tools balance potent functionality, scalability, cost-effectiveness, making them among the top CRM tools.
HubSpot CRM:
Famed as an understandable interface, HubSpot CRM gives an all-inclusive suite of features tailored to startups. Its free tier includes contact management, email scheduling, and live chat capabilities. The paid tiers grant access to advanced features like sales automation and predictive lead scoring.
Zoho CRM:
Offering a blend of affordability, Zoho CRM is another excellent option. It encompasses features like contact guidance, sales force automation, and integration with popular platforms like Google Workspace or Microsoft Office.
Salesforce Essentials:
As a streamlined version of the renowned Salesforce platform, Salesforce Essentials equips startups with a powerful yet manageable CRM solution. It traits opportunity management, email incorporation, customizable records, and dashboards.
Each tool presents a unique combination of features and pricing, which helps them to fit various startups. The key is understanding the startup's distinct requirements and selecting the tool that best matches them.
The best CRM for SaaS startups: special considerations
SaaS startups have unique requirements when we talk about CRM. Given their subscription-based business models, they require CRM solutions that handle subscription management, client onboarding, and churn reduction.
Subscription Management: SaaS startups need a CRM that manages recurring billing cycles and accommodates various subscription tiers. Tools like Zoho CRM and Salesforce offer robust subscription administration aspects.
Client Onboarding: A seamless onboarding procedure significantly boosts client gratification and reduces churn. CRM systems with onboarding workflows, like HubSpot CRM, are invaluable to SaaS startups.
Churn Reduction: Churn, or the rate at which clients stop subscribing to a service, is a critical metric. An effective CRM system helps identify patterns leading to churn and provides insights to address them. Tools like Salesforce Essentials offer predictive analytics startups use to devise strategies to reduce churn.
CRM systems are not merely 'nice-to-have' tools; they are a necessity every startup business should incorporate. When selecting a CRM, ponder these specific entails alongside the general obligations of scalability, integration capabilities, and cost-effectiveness. With the proper CRM solution, SaaS startups will streamline operations, enhance client support, and drive sustainable growth.
Factors to consider when choosing a CRM
The best CRM for startups involves much more than some comparing features. It requires an understanding of specific business needs and a careful evaluation of several critical factors:
Cost: Startups often operate on limited budgets, so the expense of a CRM solution is a notable consideration. It is important to rate not only the initial cost but also potential long-term expenses such as maintenance, upgrades, and additional features entrepreneurs might need in the future.
Customer Support: A reliable customer service team is invaluable, especially when implementing a new system. Focus on a CRM provider with robust support, including troubleshooting, training, and regular updates.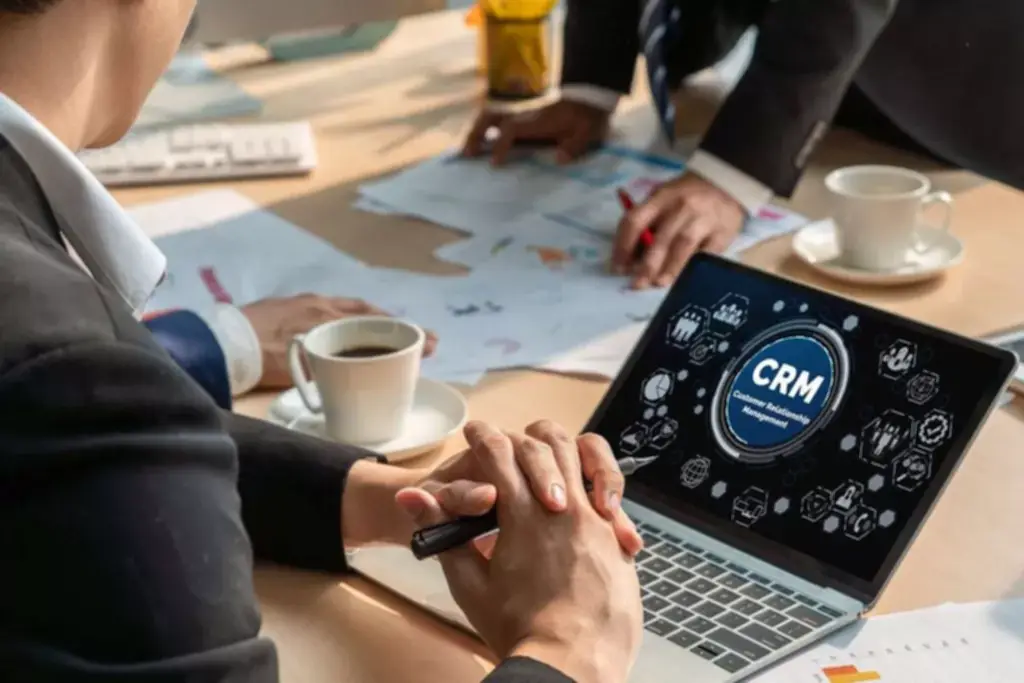 User Experience: A convenient interface and intuitive design greatly improve the adoption rate among your team. Test drive the CRM solution before committing to ensure it's easy to use.
Future Business Growth: Good CRMs grow quickly with the startup. A proper CRM system that is flexible enough to encounter changing company requirements is a must.
It takes more than cursory research to obtain the best CRM; you must carefully consider your own company's needs and goals. The secret is to choose an affordable solution that provides an accessible experience and is flexible enough to expand. The availability of a reliable customer support system provides timely assistance, and updates are equally crucial. Remember that the perfect CRM is a partner in the success of your startup, not just a tool.
Global Cloud Team can help you choose the right CRM solution
The best CRM for startups brings significant changes. Following the new system integrated into your business, numerous benefits include enhancing customer relations and accelerating sales mechanisms.
It is vital to invest time and effort in the best CRM software that suits their unique requirements.
We wrote this guide to help startups in such a tough quest to find the proper CRM and highlight the unique options of CRM insights into the critical elements to prioritize. We hope such a guide will critically change the approach of entrepreneurs to their customer management. In such a way, you can determine the company's success by using the CRM to facilitate relations between your company and customers coming up daily to your business.
The power of CRM may benefit the whole system of sales-customer relations and will impact the growth of sales in a short time period. With all the benefits CRM brings, it is also a challenging task to find and integrate the right CRM system. Our company has a team of specialists available for hire who work on customized software solutions. They will create a bespoke system to meet your company's requirements. By employing our team, you won't have to worry since we will conduct the research, pick the best CRM system, and, if required, build one for you. We will upgrade the customer relationship management system and incorporate analytics.
You can hire our team members to provide a complete CRM development decree if you cannot get acquainted with CRM but understand how it benefits different organizations. To incorporate CRM into your company, you might engage experts on a project-by-project basis rather than on a full-time basis. The process of creating a customized CRM to advance your company is fast, easy, and affordable. So, if you're interested in implementing CRM quickly, contact us or leave your phone number, we'll get back to you at your earliest convenience.
In conclusion, finding the right CRM solution for your startup is all-important to achieving success in the competitive business landscape. By carefully considering the features, costs, and scalability of various CRM options and their unique requirements, select a CRM system that will support growth and help maintain strong client relations. If you want Global Cloud Team to help you implement the best CRM into your business, then contact us to get professional CRM software development help.
I am here to help you!
Explore the possibility to hire a dedicated R&D team that helps your company to scale product development.