The Startup's Guide to Choosing a Software Programming Company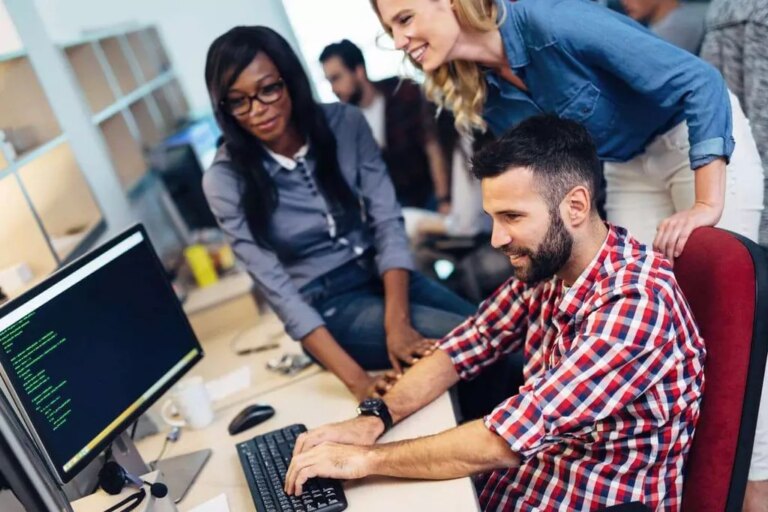 Having a fantastic idea for a new startup is the foundation of many successful businesses. Novice entrepreneurs are prepared to transform the concept into an actual thing. A frequent issue is that neither they nor the other co-founders are technically capable of creating a piece of software or an application on their own.
In this case, employing a third-party software programming company to create the product is vital. How do you pick the best one when so many possibilities are available? In this article, we'll go through how to meet the most suitable software provider for your startups needs.
What Is a Software Programming Company, and Why Do You Need It?
First, it is vital to understand the difference between software and program. Software is a collection of independent programs connected into one group to accomplish a single goal. A program is a constrained single product functioning in the information and computer industry. The cornerstones of the software sector are software firms. Their primary responsibility is designing, creating, and testing software. These are the types of software companies:
A software programming company offering on-site services is based in the same country as their clients. As a result, they can show more individualized service and collaborate more closely with their clientele. Typically, you may receive tailored solutions especially suited to your requirements.
Software companies providing software as a service (SaaS) allow customers to access software solutions housed on remote servers over the Internet. The service often has a monthly or yearly membership charge. It makes it a desirable choice among entrepreneurs who lack the funds or resources to get a custom solution.
Custom software providers: These experts specialize in creating original online and mobile applications. Experience and end-to-end skills are advantages. The primary drawback: they are often the most costly choice.
Offshore businesses: These professionals work abroad and promise affordable prices. The sole benefit is the price. Communication problems, a lack of local expertise, and potential quality problems are drawbacks.
Hiring a software firm to help your company is usually smart since they have the expertise to expand your performance and provide a positive customer experience. It can save your expenses in the future and offer you access to dependable, high-quality software.
How To Find the Best Software Programming Company
Hiring a software development firm to develop the app or website for your startup is critical. To pick a business which will position you for success, adhere to these steps:
Define your needs
What do you need to get: web application, mobile app, UI/UX design, or software design and architecture consulting? List the essential attributes and functionalities your minimal viable product (MVP) must have. The cost and timing estimates will be more precise the more information you can offer upfront.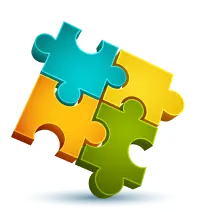 We are confident that we have what it takes to help you get your platform from the idea throughout design and development phases, all the way to successful deployment in a production environment!
Contact us
Establish your budget
Research the typical expenses associated with developing various applications and websites. Include upkeep and upgrades for the next one to two years. Inform businesses upfront about your spending limit so they may suggest on how to handle it.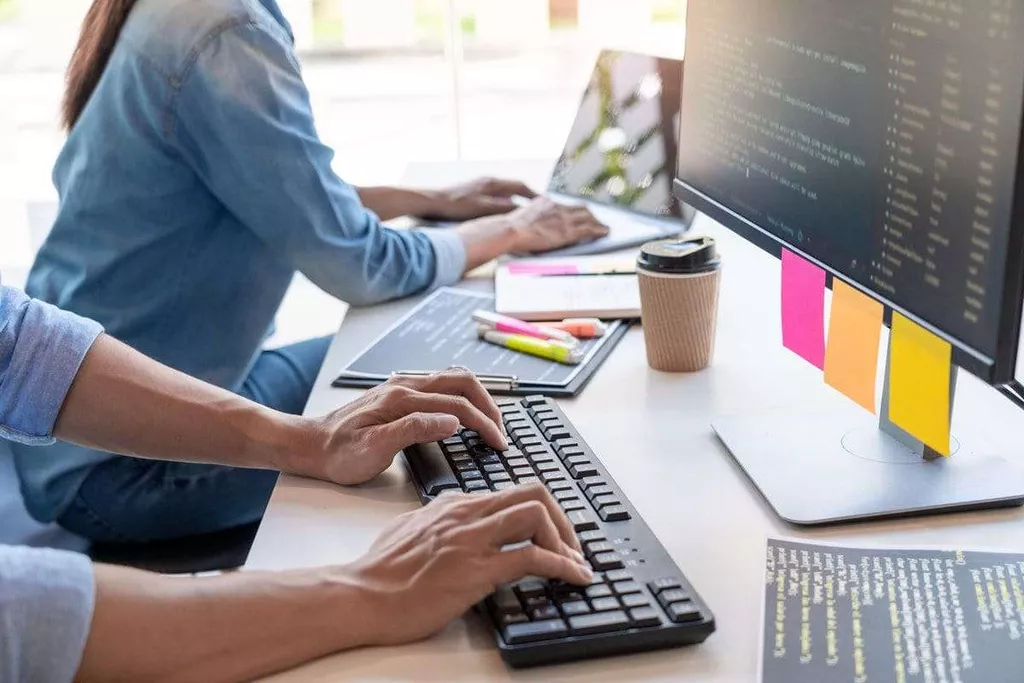 Learn online portfolios and client reviews
Check out businesses' work with other startups by visiting their websites. Find cases similar to your situation. To assess the quality of their work and services, read reviews left by previous customers.
Meet with top candidates
Set up an initial phone or video call with a few firms suiting your requirements and price range. Discuss your concept in detail and request their suggestions on how they would create your product. To get the most excellent fit, compare the specifics.
Check references and credentials
Ask to talk with a few of their clients with projects comparable in size and scope to yours. Additionally, confirm any certificates, collaborations, or credentials on their website.
Discover their current security standards
There is frequently an arising need to transfer sensitive data when you work with software companies. Startup business owners need to know how the organization manages the situation and what measures are in place to prevent the idea, product, solution, and private documents from being treated improperly. It's crucial to think about potential safeguards in the emerging solution. Ask specific inquiries because different development agencies will not approach security challenges similarly.
Discuss next steps
If everything appears in order, have another meeting with your best choice to iron out the specifics before hiring them. At each milestone, confirm your agreement on the timeframes, expenses, communication, and accountability. They may become an essential partner in starting your business if they do it well.
Key Considerations When Evaluating Software Programming Companies
You should consider several aspects while choosing a software programming company to develop the app or website. Take the time to discover a firm which satisfies your primary requirements since the company you select may make or break your product.
Experience and Expertise
Find a business that has built the kind of software you want, whether a mobile app, web application, or SaaS platform. Look through their portfolio to view examples of prior work comparable to your project. The programmers should have extensive knowledge of the frameworks and programming languages needed in your applications. Ask them about their technical expertise and experience in your sector without hesitation.
Communication and Collaboration
Collaboration and frequent communication with software staff is crucial when starting a startup. Find a business that strongly emphasizes status updates, milestone evaluations, and regular updates. They must have a project management procedure involving you in every step. Consider if they want to work agilely, with frequent standups and short development sprints. Moreover, you can connect with the project manager and the engineers to establish clear lines of communication and a shared understanding of your product.
Scalability and Support
As your startup expands, your software must be scalable. To make it simple to add new features and capabilities in the future, the firm should create your app or website with future expansion in mind. To swiftly address any difficulties that develop and keep performance optimized, they should also provide continuous support and maintenance. They must take care of updating mobile apps and making sure that they work with new OS versions.
Pricing and Contracts
The software programming company's price and contracts are essential among companies on a tight budget. Whether fixed-fee, hourly, or project-based, seek a venture that offers transparent, reasonable pricing. Steer clear of unforeseen charges that might quickly spiral out of control. Before signing any contracts, carefully read them to ensure you know the cancellation procedures, intellectual property rights, and other conditions. It is vital to pick a business that has a stake in the success of your startup to achieve the most thriving collaboration.
You may locate a programming firm capable of creating cutting-edge software suited to the requirements of your startup and well-positioned for growth by paying attention to these crucial factors. Your product concept may come to life with the appropriate development partner.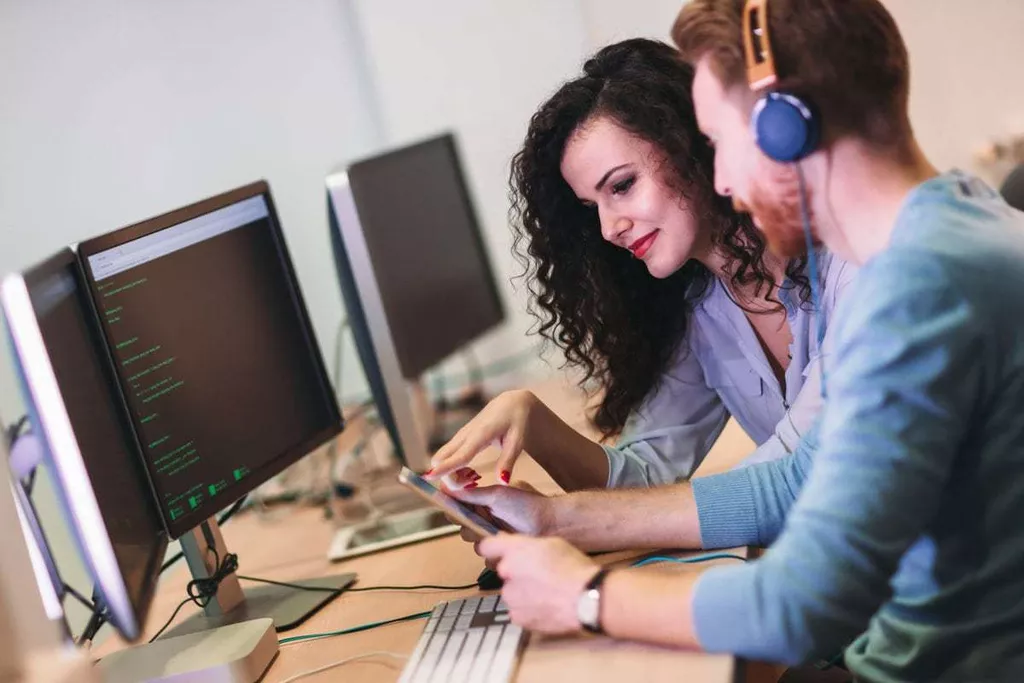 Tips for Collaborating With The Best Companies
Finding a trustworthy partner that can provide high-quality digital goods to support the expansion of your organization is crucial when establishing a new venture. The following advice will help you choose the finest software creation firm:
Define your project's needs precisely. Make a list of every feature and requirement your software product must meet. It will enable you to assess possible partners effectively.
Talk about the development process and technology stack. Ensure the developer has expertise using the frameworks and programming languages you want to utilize. Inquire about their approach to software creation.
Take time and money into the account. Openly discuss your budget and due date. Reputable businesses will provide a precise estimate and a timetable which fits your demands.
Verify their experience in your sector. Partners with experience with startups in your industry will have information and suggestions pertinent to helping you improve your software.
Rely on responsiveness and effective communication. You require a partner which is accessible, attentive to your input, and responsive. It suggests excellent customer service.
Embrace your gut feeling. During your first contact, be aware of any reservations or worries you may have. A successful relationship depends on the teams' initial compatibility.
By following these steps and conducting research, you may locate a software programming business that is a solid long-term match for expanding your startup with top-notch digital goods. Pay close attention to partners with knowledge, attentiveness, and a customer-centric mindset.
Wrapping Up
The best way to select the ideal software creation company is to have a clear understanding of what you require, ascertain the company's capacity to produce the kind of app you are willing to invest in, and explore pricing options. Do your research, verify references, and choose a partner with the technical expertise and experience to produce what you need to locate the finest software development business. Don't let posh offices or claims of reduced prices fool you. Select a company with a rich portfolio of completing projects and happy clients. Meet the team in person, learn about their approach, and make sure you click. Take the time to pick a firm you can rely on in the long run because your software is the cornerstone of your enterprise. Limitless opportunities are opening if you have the perfect person by your side.
It's critical to select a top-notch software programming company when it comes to product development. These should be experts who are well-versed in their field and completely grasp your concept. Global Cloud Team is leading the way in the creation of high-quality software. It is the perfect-pitch option if you value a partner who puts the needs of their clients first and consistently strives to deliver high-quality outcomes. Make a phone call or submit a request on the company's website, and you will hear from experts within minutes. There is no reason to put off starting your business because the Global Cloud Team is there to get high-quality software to meet your demands.
I am here to help you!
Explore the possibility to hire a dedicated R&D team that helps your company to scale product development.