A short guide on how to plan a website structure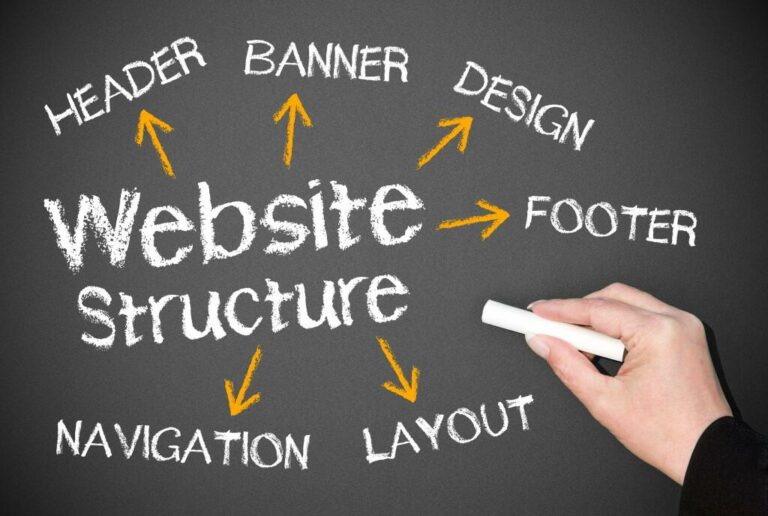 Creating a website may seem like a challenging job. Undoubtedly, the job is tricky and has various pitfalls. However, if you plan a solid website structure, it should be easier to create an effective platform.
But how to plan a website structure? Planning a structure or creating a prototype is one of the most important tasks that lead to success. This guide reveals how to plan a website structure step-by-step.
Understanding a website structure
The site structure only sounds complicated. In reality, it's how information on the website is organized and presented. It identifies how web pages are linked, and navigation works.
Planning a structure means deciding how the website will function upon its launch. The plan includes figuring out what content to post, how to categorize this content, etc. Note: not every detail is considered a part of the structure. For example, the color of the design isn't a part of the structure. However, the links you include in the design are a part of the structure.
A comprehensive guide on how to plan a website structure
Creating a website structure is a complex process consisting of many steps. This simple guide will help you start and create an effective website for your business or other purposes.
Set goals
First, decide what goals you want to reach with your website. List all goals, even if these goals are small. However, ensure it's possible to measure the progress of reaching these goals. For instance, some of the essential goals are: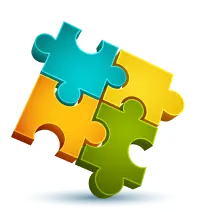 We are confident that we have what it takes to help you get your platform from the idea throughout design and development phases, all the way to successful deployment in a production environment!
Contact us
increase readers;
increase e-commerce conversions;
increase purchases;
get more signups;
receive more content engagements (i.e., through comments);
get more donations.
Outlining goals helps to figure out what content to place on the website.
Analyze your audience
You also have to outline the target audience. When you know the target demographic, their age, interests, etc., it's possible to understand what to offer them. Learn about the websites they visit, where they shop online, their average age, country, language, etc.
This data would also help with designing the website and choosing topics for content filling. Moreover, it can help to create marketing and advertising campaigns, so it's not a waste of time.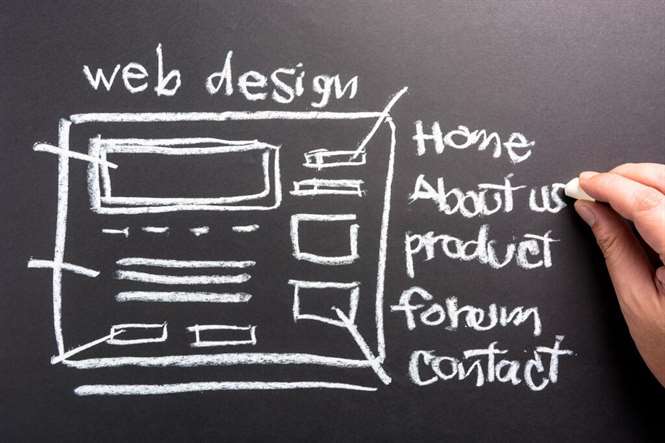 Analyze competitors
Analyzing competitors is one of the easiest ways to get started. It's a common practice to check the structure of competitors' websites, the keywords they use, etc.
Consider using various online tools to analyze keywords and search requests of internet users. Check out what keywords your main competitors use, and ensure to find those that your competitors missed. Most likely, competitors are missing out on the target audience, and that's your chance to take control and lure users to your website.
Categorize your content
Before filling the website with content, it's important to decide what type of content you want to include. List all topics you will include on the site and categorize them. A well-structured site always has several categories with relevant articles.
Keep a clear URL structure
URL structure is important, and it has to be user-friendly and follow the site's hierarchy. Here's to achieving a clean URL structure:
Create short URLs by using readable words.
From the start, use keywords in URLs.
Add hyphens (-), not underscores (_). Search engines consider hyphens as a sign of good division.
If the website is multilingual, always add the hreflang attribute and the language indicator to each URL.
Develop Easy Navigation
Good navigation should have the following elements:
Menu. It has to show all important categories for easy navigation.
Breadcrumbs. It's a navigation element that enables users to see where they are on the site and choose to go back to any category.
Site header. It should be placed on top of the page or category.
Footer. This block is placed at the bottom of the page and usually leads to the Privacy Policy, FAQs, contact info, etc.
Filters and the search. Users want to find something quick, so filters and the search will guarantee a positive experience.
Linking blocks. At the end of each category or article, add recommendations to motivate the reader to stay longer on your website.
These elements should make your website easy to use.
Form a Relevant Site Structure
Now that everything is set and planned, start visualizing the site structure. The most popular method to do so is a "visual sitemap." The visual sitemap shows relationships between web pages and offers a clear picture of the website's content and navigation. This visualization makes it much easier to plan the actual website and its design.
Note: when forming a structure, consider the "weight" of links. The page hierarchy is formed according to the importance of each category. And a category is more important if more links lead to it. So, control the "weight" of your categories by using links.
The importance of a website structure for SEO
Now that you have learned how to plan a website structure let's see why it matters in terms of semantics. It's critical to create SEO-friendly websites, so not just users love it, but Google too. If Google doesn't "like" a site's structure, it won't show it to users.
So, how does a good structure help with optimization and search visibility in Google? All search engines ensure users get a positive experience. Engines use SERP rankings to determine whether the site is easy to navigate and offers structured content. It means that a structured site has a better chance of increasing search rankings.
It's impossible to maintain technical SEO without having a good structure. Most SEO's technical aspects, such as page crawling and indexing, rely on the site's structure. A structurally-balanced website with good internal linking facilitates the crawling process. Moreover, it helps preserve the crawling budget.
If the structure is proper, it ensures that the SEO-optimized content is more relevant for search intents. It provides a better content distribution across the pages depending on content topics. To sum up, search engines prefer well-structured websites. So, plan the structure wisely to get more customers.
I am here to help you!
Explore the possibility to hire a dedicated R&D team that helps your company to scale product development.