IoT Development: Meaning, where to hire a specialist, creation costs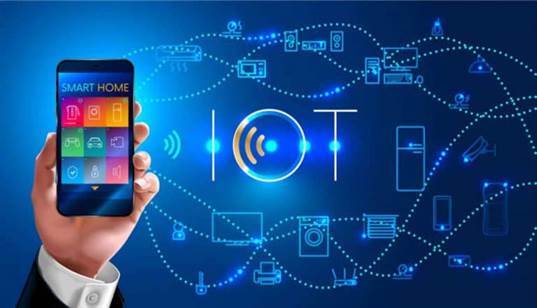 The internet of things has got a recent increase in popularity with the development of smart devices. Developing software for such networks is a very complicated task that requires a qualified specialist.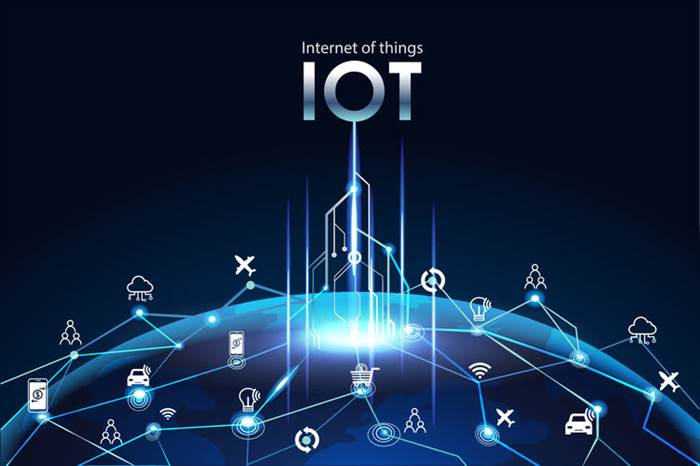 We shall cover the meaning of IoT, the development process, hiring a specialist, and expenses that are brought by this network.
What does the term IoT stand for?
The internet of things is literally a huge network of different devices like detectors, mobile phones, smartwatches, cameras, and others. It is estimated that the number of devices in the network will soon be more than 24 million.
Examples of IoT devices are:
Google Home
Amazon Echo
Amazon Dash
August Doorbell Cam
August Smart Lock
Kuri Mobile Robot, and hundreds of others.
It is likely that you already own at least one IoT device and do not even know about it!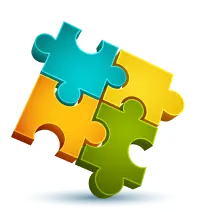 We are confident that we have what it takes to help you get your platform from the idea throughout design and development phases, all the way to successful deployment in a production environment!
Contact us
How is IoT software developed?
The internet of things is much more than just switching on and off different devices. It involves a broader variety of features like fridges informing about food shortage, coffee brewers starting to work automatically at 7 am, and more.
1. Choosing a device
IoT involves an enormous range of devices including sensors, cameras, phones, and others. Each of them requires a different approach, has various ways of being used, and an unlimited number of features may be implemented.
For instance, you could develop a smart home system that has a way for all devices in the network to exchange, use, and represent information. It all depends on your ideas.
2. Understanding the technology stack
While the term "IoT" seems to be simple, it isn't that easy when it comes to the technology stack. IoT development requires the usage and combination of different technologies depending on the device and final result. The languages involved include Java, Python, Swift, PHP, JavaScript, and many others.
3. Testing and deployment
Once the development steps are completed, the QA team makes sure that everything works properly. This stage takes some time because it involves checking all the features, buttons, commands, etc.
Then, the IoT software is deployed and different companies start using it for their devices. Actually, a lot depends on how you work at this stage. You could develop a separate application or build something specifically for one device.
Where to find an IoT software developer?
There are different places where an IoT developer may be hired.
Freelance platformsDifferent websites like Upwork or Fiverr can be used to search for an individual specialist or a whole team. Working through these platforms may cost a bit more because these are like mediators who charge an additional fee.Nevertheless, you may see the reviews and portfolios of the people with whom you want to work. This is good because it is possible to see how good the specialist is.
Outsource and outstaff agenciesWhile different agencies may let you hire a specialist faster and cheaper, it is unlikely that the expert will be a dedicated team member.
The Global Cloud TeamThe most reasonable option where you might hire an IoT developer for sure is the Global Cloud Team. Reduced R&D costs, reasonable pricing, over 450 experts with more than 100 completed projects – this is all about us. IoT software development is easy with the Global Cloud Team!
Make the right choice and your project will be a successful creation.
IoT development costs
The average IoT project costs are starting from $10,000 and go up to $50,000. However, there are no limits because the price is formed based on the complexity of the project, implemented features, and a ton of other factors.
If we try to find the cheapest industries in IoT development, it will appear that monitoring systems and media software are the cheapest areas with the pricing being up to $10,000. However, even an approximate estimate can only be given after the specialist finds out what must be added to the software.
Future of IoT devices
Experts claim that IoT devices have a very prominent future. It is expected that by 2025, the market will grow up to 75 million connected devices with a 28% annual growth.
This means that we shall have a chance to see even more interesting creations very soon. Maybe, you will be the next IoT developer?
Artificial intelligence will also have an enormous impact on the development of these networks. The unlimited possibilities will be used to their full extent. A 5G network will also be involved, significantly increasing the speed of all devices.
The bottom line
IoT development is a very prominent area to get powerful software that will make your devices even smarter. While more and more hardware is being involved in these processes, the chance of you having such a device at home is very high.
Developing an IoT application is easy with the Global Cloud Team. Our specialists are ready to complete projects of any difficulty. Contact us now to get an estimate!
I am here to help you!
Explore the possibility to hire a dedicated R&D team that helps your company to scale product development.