Common UX mistakes to avoid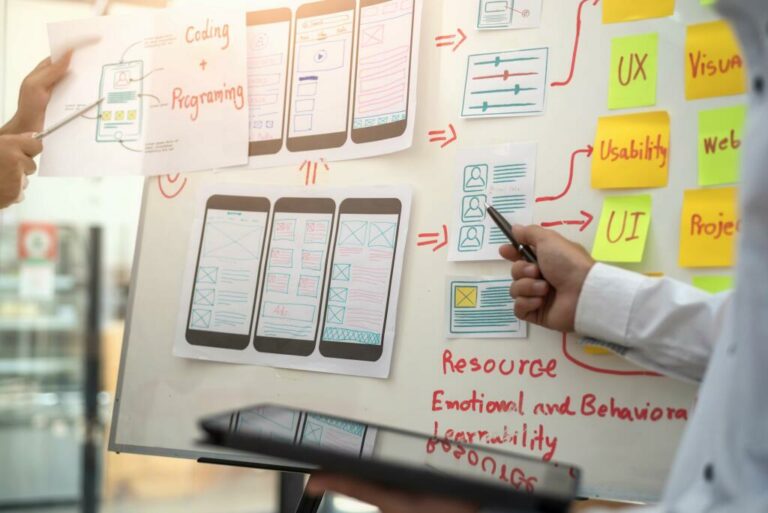 Good quality user experience may transform the business for the best. It's logical that people who are satisfied with a certain brand and its website become regular customers. Moreover, leads who enjoy using a site are highly likely to become regular visitors.
It's a lot easier to offer a good experience from the beginning rather than try to convince users who had a bad experience that you improved your site. If users enjoy the experience from when they visit the site to when they make a purchase, they will likely repeat the purchase in the future. The first positive impression may also affect other visitors.
However, a lot of websites still fail to provide the best conditions. Visitors may love the design but hate the navigation. Or the site may appear as the first result in a Google search, while users fail to purchase because of complicated forms. These are the most common UX mistakes you should avoid.
This article aims to explain the most common UX mistakes. You will learn why they may repel visitors and what you should do to offer a quality experience for potential customers.
Design for users, not designers
Even the most popular brands often make mistakes when developing websites. One error may influence the well-being of a business. Check out the most common UX mistakes listed below in the text. Perhaps, you made one or two of them from this list. Spotting it means you have a chance to fix it before you start losing regular visitors and customers.
Most businesses outsource the task of creating a website to another company. Choosing a development company which creates websites for users, not designers, is critical. The website may seem flawless, with the most modern design, created according to the latest web design trends. However, if it is satisfying for the eye of a web designer, it doesn't mean it will satisfy customers.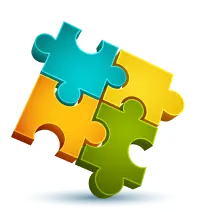 We are confident that we have what it takes to help you get your platform from the idea throughout design and development phases, all the way to successful deployment in a production environment!
Contact us
UX designers must ensure they design for users, not themselves. Some designers find it difficult to put their preferences and tastes aside when working on different projects. There are many websites with beautiful designs, but they satisfy the tastes of UX designers, not users.
When creating a site or outsourcing the task to a designer, it's crucial to satisfy the customers needs. If you plan to delegate the task to someone else, provide them with information about your target audience. List the target audience's age, gender, and other important factors. The designer can create a site for your customers' liking.
Underestimating the importance of content
You may have an e-commerce website. It lets clients choose a product, add it to the cart, and buy it. However, it doesn't mean your website shouldn't have additional content.
Ensure to fill the site with SEO-optimized content. The site can contain an additional blog category with relevant information. Suppose the e-commerce site sells clothing items. Consider filling the blog with articles about the latest trends. But don't forget to use keywords.
Google will "like" the site since it has relevant keywords and a compelling structure. If you don't want to create a separate blog, fill each category with a relevant article. For example, "Shoes" should have an article about various shoe types on the website. Using keywords in an article will help draw more visitors.
Here's how to "polish" the content on the website:
Use keywords across content on the site.
Ensure the best quality of the content.
Fix grammar and spelling.
Regularly update articles, and add new posts to the blog.
Create landing web pages to increase conversions.
However, ensure to focus mainly on customers, not search engines. Otherwise, you will succeed in drawing visitors to the site, but they won't purchase anything if the content isn't valuable.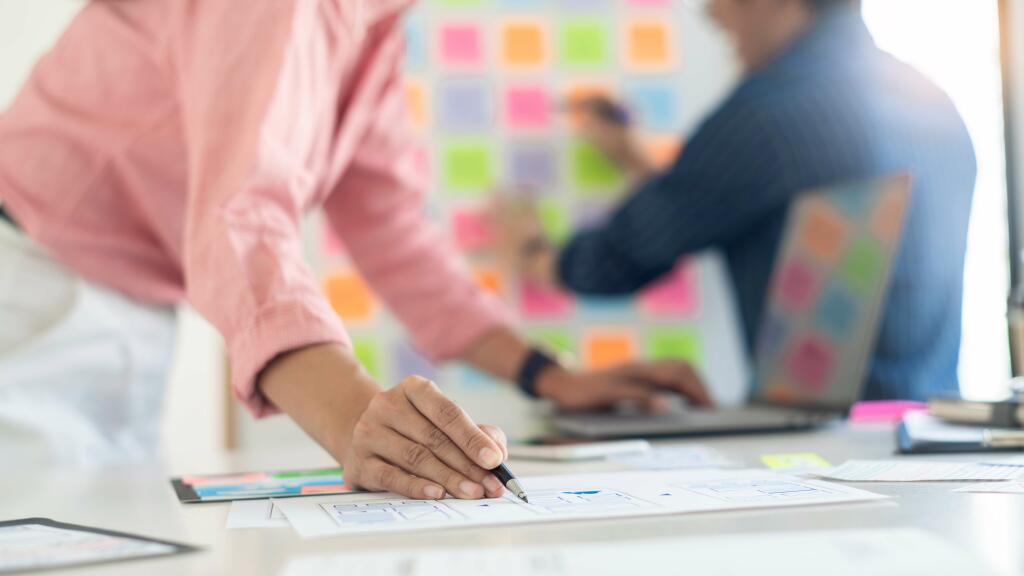 Prioritizing the aesthetics over the functionality
A good and optimized site is balanced. It shouldn't focus only on one of two aspects: aesthetics or functionality. Many startups aim to design eye-catching sites to attract more visitors while forgetting about user experience.
Don't get it wrong; aesthetics are critical for the positive user experience since it grabs the visitor's attention. However, the design alone won't persuade a client to make a purchase. If a visitor tries to find the menu with a necessary category and fails to do so, they won't stay on the site to complete the purchase. Most likely, the visitor will leave the platform to find a site with easy navigation.
Thin or light fonts
Undoubtedly, the design should be elegant. Users can be overwhelmed by bright colors and funky fonts. However, the opposite may not be ideal too. If the chosen font is too thin or barely visible, it will create difficulties.
The goal of the site's text is to be understandable and visible. Thin fonts and pastel colors may be hard to read while users browse through web pages. Web designers use high-quality devices which render thin fonts and pastel colors well. But not all users have such devices.
Web designers should consider all users and offer them a product they can use easily. The best way to avoid the poor legibility mistake is to test the site on all major devices. If at least one device shows poor results, it's best to reconsider the type of font or its thickness.
Not implementing a responsive design
Just several years ago, most websites targeted PC or laptop users. But with the introduction of smartphones and tablets, website developers had to react and implement responsive designs.
Back then, when users were visiting most websites from their phones, these sites weren't adjusting the size of the screens of the devices they used. Those websites with responsive designs were rare and convenient.
Today, it's not a luxury to visit a site with a responsive UI design that immediately adjusts to any device used by visitors. However, some developers focus only on one type of device, typically a computer, not a mobile phone.
It's a huge mistake since it creates an impression that an amateur created the site. Often, visitors conclude that the services provided on the site are also of low quality.
Implementing a responsive web design to secure the best user experience regardless of the device is critical. Failure to develop a site with a responsive design could make it impossible for visitors to enjoy the content. Do not miss out on millions of people using devices you don't consider.
Using complicated app forms
So, you have developed an amazing design, categorized the content nicely, and ensured the UX is responsive. Everything seems perfect, but the website redirects the user to a form, and it's so complicated that the user leaves the website. But what happened?
Typically, if users need to sign up or make an order, they want to complete the process within minutes. If the form takes a lot of effort and time to fill in, the user will close the tab and find a new site.
It's important to keep things simple when offering users to fill in application forms. Ensure a positive user experience by conducting regular tests. Check the simplicity of completing the form and whether they complement the website's UX or make the experience negative. Even the smallest detail can ruin or improve user experience and thus, affect conversions.
Prioritizing search engines
Let's make it straight, and it's important to create content and the website structure so the search engine "likes" it. However, website creators should find balance and ensure the site is convenient for the users. It's one of the top common UX mistakes to believe that users will stay on the platform if it has nothing useful to offer.
Today, every brand, app, or company owner is determined to make their website visible to search engines. After all, it's mainly thanks to search engines like Google that users stumble upon specific sites.
Visibility means that website owners are obsessed with keywords and website structures preferred by search engines. But often, site owners make the mistake of assuming that clients will also love the website. Website designers sometimes forget that their main priority is the people.
Major search engines like Google ensure the search experience is as pleasant and effective as possible for clients. This goal gave a start to SEO optimization.
It is essential to design the site while keeping in mind SEO, but you should always keep in mind those you cater to.
Key takeaways on common UX mistakes
Many trivial things may seem unimportant when it comes to user experience, while on the contrary, they have a huge impact on users. You may think users need a trendy-looking site when they are interested in functionality and easy purchases. However, a common UX mistake doesn't mean it's all over, and you'll lose customers forever.
Creating a website means it's important to maintain and improve it while it exists. Upon launching a website. It's crucial to constantly test the site to see if clients have the best possible experience. Consider looking at the most common UX mistakes above, and perhaps, you've made one of them. Don't get discouraged. There is always time and room for improvement.
I am here to help you!
Explore the possibility to hire a dedicated R&D team that helps your company to scale product development.