Latest trends of UX design in healthcare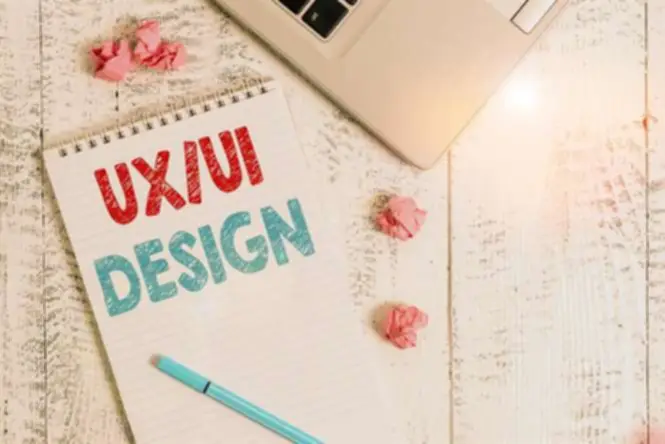 Today, the healthcare industry is developing at a fast pace. Such aspects as the general idea of living healthy, the pandemic, and the development of better sensors for wearable technology plays a crucial role in this process. That's why we can choose from so many useful healthcare gadgets and apps.
However, users are picky when it comes to choosing a device or app. Consumers make their decisions based on the UX design. It's the first thing that attracts attention, and often, a first positive impression influences the desire to buy or use a product.
Overall, every industry has different UX design trends. The healthcare industry is not an exception. Keep reading our article to learn more about healthcare gadgets and apps. In this article, we will check out some of the latest trends in UX design in healthcare.
Why is UI/UX in healthcare different?
Before we check out the latest trends in UX design in healthcare, let's figure out why this industry has different standards. The idea behind medical applications and devices is to improve patients' lives and facilitate the process of delivering care by healthcare workers. That's why the quality of UX design in healthcare must be at the highest level.
For example, the developer company is working on a remote digital healthcare platform that enables a doctor to provide care to patients. The developer company must streamline all the workflows, so the platform works seamlessly. However, the platform must also incorporate various patient engagement systems, billing software, and it has to record patients' health records.
So, the software is complex, but it must feature intuitive healthcare UX. Otherwise, it would be difficult for the patient and a doctor to participate in a remote doctor's visit. So, the emphasis, in this case, is to provide ease of use.
Simply put, it shouldn't take a long time for patients and doctors to get accustomed to the design. If the gaming industry focuses on engaging UX designs, the healthcare industry requires simplicity. However, some trends in UX design in healthcare additionally offer some exciting features for users. Now let's check out some of the most popular UX trends in healthcare.
UX developers may aid with solving complex problems in the health system by developing user-centric designs that guarantee a positive experience. Developers have already managed to make great progress in this area.
For example, while most of us still associate medical wearable devices with counting steps/miles/calories, these gadgets may offer much more. Today, these wearables enable remote patient monitoring. So, if a patient isn't feeling good, the doctor may remotely examine the patient per request.
And this is just one of many useful trends in UX healthcare. Let's take a look at some other exciting innovations.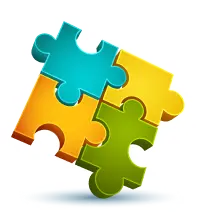 We are confident that we have what it takes to help you get your platform from the idea throughout design and development phases, all the way to successful deployment in a production environment!
Telemedicine
Undoubtedly, telemedicine is one of the most popular trends right now in healthcare UX. The ability of a doctor to check your health remotely is priceless, especially given the recent global pandemic.
Instead of visiting a doctor's cabinet, doctors and other medical professionals can treat people remotely via healthcare platforms and apps. Moreover, they can use monitoring tools and consult patients via video calls.
A standard telemedicine appointment resembles a regular visit to the clinic. The only exception is the physical presence of the doctor. Patients can see and speak to the doctor through video conferencing solutions. Patients can talk about their health issues without exposing themselves to bacteria and viruses in the clinic.
However, software developers must provide a positive user experience. The UX developer should ensure that the app guides the patient through a video conferencing experience seamlessly. The app shouldn't be too difficult to use. It's most likely that the patient isn't feeling well, so it's critical to make the experience easy and, thus, positive.
Another factor to consider is the target audience. Developer companies often take into account patients' age, mental state, language, and even technical skills.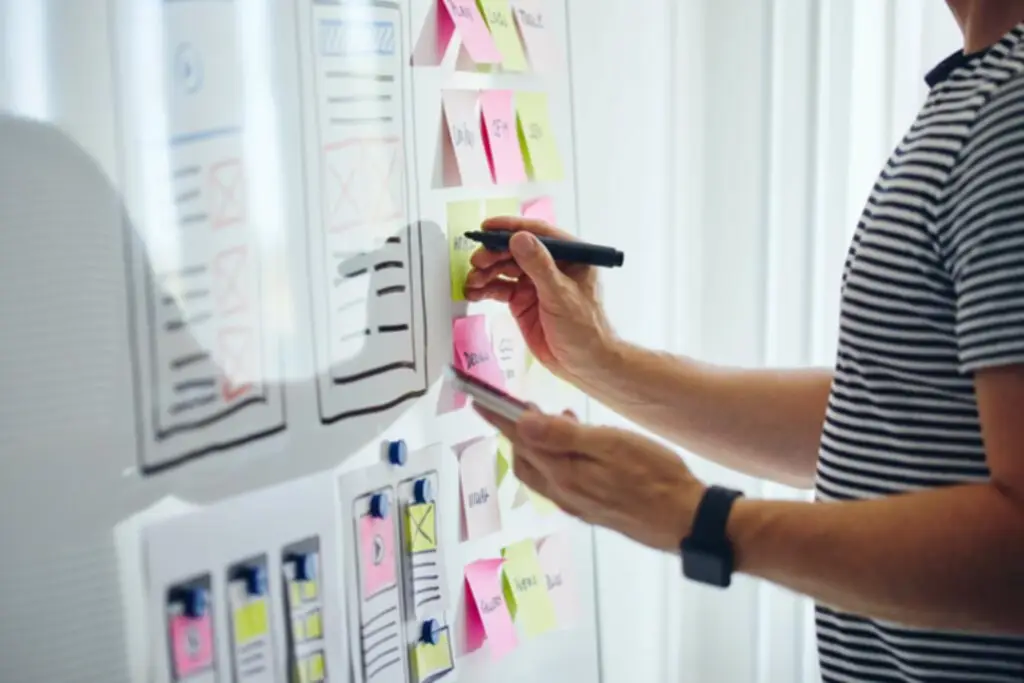 Medical Wearables
Wearable technologies are some of the most accessible and popular gadgets among the general public. However, developers are now offering something more advanced and health-oriented than fitness trackers that also enable contactless payments.
New devices can monitor vital signs like heart rate and blood pressure. Some gadgets may even detect atrial fibrillation and measure your body mass index to maintain a healthy weight. Advanced tech can even detect if a patient is about to get sick.
Over 80% of clients are ready to buy and wear fitness devices, so the wearable health tech market is full of options to connect with healthcare providers. However, it's essential to provide a positive experience to stay afloat in such a competitive industry.
Anyone with an idea can create a healthcare app. But how successful is it going to be without a thoughtful healthcare UX design? Most developers focus on the following aspects:
ability to handle data;
simplicity;
easy interactions with the app.
It's critical to provide users with apps that are easy to use and with attractive designs. So, UX designers should focus on providing these benefits.
Digital Therapeutics
Another trend in UX healthcare design is digital therapeutics. It's a mobile software application for treating specific diseases or conditions. The app delivers medical interventions directly to a person using evidence-based, clinically-evaluated software to treat or prevent various conditions.
The program undergoes strict clinical trials and receives regulatory review before launch. These trials are similar to traditional drug trials. The clinical examination ensures the app delivers quality services and won't harm a patient.
Here are a few examples of such digital therapeutics apps:
Sleepio: helps treat or manage insomnia.
Livongo: aids patients with diabetes, pre-diabetes, hypertension, and other similar conditions.
Daylight: helps patients with anxiety.
Developers of such apps ensure a positive user experience by creating intuitive interfaces.
Healthcare AI And Chatbots
Chatbots are also gaining more popularity among users, so it's critical to create a positive user experience. Some of the typical chatbot tasks are as follows:
book doctor's appointments;
remind to take medications;
connect patients and doctors;
collect feedback.
Chatbots significantly decrease the huge workload for doctors and administration. If a patient's issue can be resolved through the chatbot, doctors can focus their attention on patients who need immediate care.
However, UX designers face some challenges. For instance, patients should feel that their needs are met even though they communicate with a bot. If the AI is poorly designed and can't complete simple tasks, users won't be satisfied.
AR and VR
Augmented reality (AR) and virtual reality (VR) are typically associated with video games. However, these gadgets can also bring a positive experience to the users within the healthcare industry. Doctors may use these technologies to complete training. One simple example is to treat a virtual patient without harming the real person.
Moreover, VR can actually help improve the healthcare industry. The data analyzed by UCLA's David Geffen School of Medicine proves that surgeons who used VR platforms to train managed to enhance their surgical performance by 230% compared to doctors undergoing traditional training!
Another benefit you, as a patient, can get is a thorough body scan. AR and VR technologies help doctors diagnose their patients with improved accuracy. Moreover, doctors can even show their patients what is happening during diagnostics through VR or AR tech.
This area of healthcare is currently evolving. It needs more feedback from users of VR and AR gadgets developed for the healthcare industry. That way, developers can guarantee a positive experience.
Skeuomorphic Design
UX skeuomorphic style is one of the most efficient healthcare UX trends. Skeuomorphic design means that a developer creates an interface that resembles a real object that we're familiar with. Some of the examples of skeuomorphic designs include apps for the alarm clock (which resemble a real clock), notepad, emails, camera, etc.
A skeuomorphic approach in the healthcare industry aims at making healthcare apps more interactive and easy to use. The idea is to create an intuitive interface, so users spend as little time as possible getting used to the app. If the design is something they already use in real life, it should be easier for them to use the app.
Voice Interface
Most modern phones have a voice feature or assistant capable of searching the Internet, making calls, typing text messages, or performing other necessary activities. Some developers figured it would be useful to incorporate voice features into healthcare apps.
Voice features may not be as important to most people, but not to people with disabilities. Having a healthcare app with a hands-free feature guarantees access to disabled people so that they don't need any additional help. It's extremely important to people with disabilities to be able to deal with everyday life issues on their own, without external help. It makes them feel less dependent.
Even though skeptics have concerns about the safety of voice assistants, it seems that voice assistants have gained popularity. This trend has already become one of the most popular trends in UX design.
I am here to help you!
Explore the possibility to hire a dedicated R&D team that helps your company to scale product development.