Web Design Trends For Your Site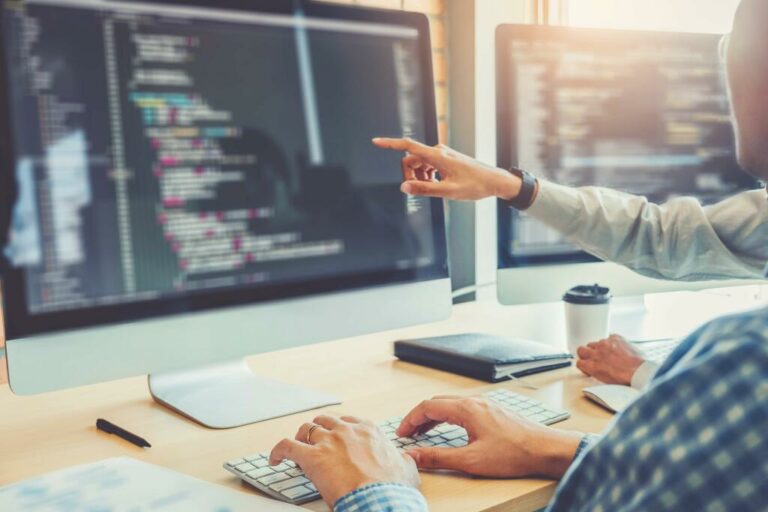 Technology changes quickly, and website design trends are no exception. Website design elements and features that were modern and innovative have become outdated recently. When people come to your site, the last thing you want is a conversion loss because your site looks not modern or ignores necessary web standards.
You have to track the modern website design and development trends to create highly functional, easy-to-use websites that perform well and look fantastic. This article will find the latest site innovations, digital trends, standards, and 2022 forecasts.
Cheerful, Upbeat Design
After the last few years of living in a pandemic, designers are adding some fun design projects that everyone needs right now. Developers are taking the trend with fun, festive designs from portfolio sites to e-commerce. Bizarre shapes, colors, and faces can be a lot of fun. These designs bring a little more happiness to the world. Images with faces, lighter fonts, attractive fonts, and colors that radiate positive emotions bring fun and optimism. To make the most of the trend, use light elements and avoid heavy fonts or colors.
Healthy Designs
2022 will be an exciting year, but people are still adapting to the new life. They are more careful, disinfect more often, and pay more attention to cleanliness and safety. People that search for goods and services are interested if they are safe.
The website's design must convince people that the products and services offered are safe and healthy.
Use images, shapes, and colors that evoke feelings of comfort, reduce anxiety, stress, and promote healthy habits.
Images and designs create comfort, including home furnishings, outdoor scenery, or greenery in spacious spaces.
Natural shapes, natural earthy and green colors, and clear design elements that work well and harmoniously with each other contribute to enhancing the feeling of comfort and safety.
The space in the design mimics the healthy and safe habit of social distancing, which reduces health concerns. The website design goal in 2022 is to create an uplifting feeling so people feel more comfortable, less annoyed, and less stressed in a new environment.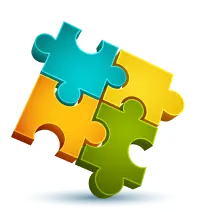 We are confident that we have what it takes to help you get your platform from the idea throughout design and development phases, all the way to successful deployment in a production environment!
Contact us
Loading Time
The fast load time was an essential factor in UX and SEO and is still a top priority for websites that want to rank well and convert. More than half of internet browsers expect a website to load no more than two seconds after a link is clicked. If a site loads more than three seconds, visitors will leave and are unlikely to return. The performance of a website directly impacts a company's bottom line. Pinterest reduced wait times by 40%, which increased search engine traffic and signups by 15%.
Single Page Sites
Sometimes the most effective site is the minor complex. We are seeing a rise in the popularity of single-page websites ditching menus and navigation in favor of simple scrolling navigation. One-page sites work best when their subject matter is narrow, such as a portfolio or presentation of a single idea. These sites make you feel like holding a flyer or reading a poster. All the information you need to view is in one place, and you don't need to be distracted by navigation or searching across multiple pages.
Art Deco Motifs
We're back in the 20s! Art Deco motifs go well with the geometric patterns that have been on trend for the past few years. The first association with the Art Deco style is with ornate websites, but it can be used in beautiful minimalist designs.
The 2022 trend draws inspiration from the clean, curved lines and repetitive graphic shapes of Art Deco illustration and architecture. These elements inspire beautiful logos, fonts, spacers, borders, and images. It combined elements from the natural world with the machine age modernity:
bold lines;
symmetry;
simplicity;
constant repetition of elements.
The designer has to understand the philosophy behind the original Art Deco movement to create attractive designs.
Intelligent Content Loading
Many resource-intensive graphical elements and third-party integrations slow down sites. Fortunately, there are many different ways to develop smart websites that load only the content you need.
Lazy loading and infinite scrolling are not new technologies. The top social networks have used this approach many years, especially endless scrolling. It is popular for long single-page websites.
All websites should consider how implementing one or two technology approaches can help them outperform the competitors. These features help improve the website's user experience, which improves conversion rates and rankings.
Many website visitors do not reach the bottom of the web page. So why download this content and increase the loading time? The best approach is to load content as you scroll down the page. Lazy loading ensures the web browser will only load the content you see on screen without wasting valuable server resources and time loading off-screen content that you may never see.
Personalized Content
You may have visited a website and then returned to it after a while and saw the original content. Most advanced websites track browsing history and know users' locations. The leading web agencies advise their clients to display dynamic content based on the user's past behavior or what they know about the user.
Content created for users returning to the site for the second or third time can increase conversions.
A good restaurant website will recognize the type of food you like. If you have viewed or saved Italian food in the past, increasing the number of Italian restaurants in the search results makes sense.
When you first visit your bank's website, you need to add your username and mark your browser as "trusted." When you return, the bank will know that you are an individual or a legal entity. They will promote offers according to your customer status.
Personalized content is essential for e-commerce website owners. Showing recently viewed, saved, or liked products to online shoppers will result in more conversions. Highlighting abandoned cart content for repeat customers is critical to maintaining a higher conversion rate. Personalized website content has become expected by users, and this will be the dominant direction for a successful online presence.
Interactive Fonts
Some designers find creative ways to make their next move and play with the user's mouse. An easy way to make text clickable is to apply the hover state change as if you were using a button. It's now easier to create complex effects using modern no-code frameworks to write interactions by hand. When using interactivity in fonts, it's essential to keep readability in mind, as some people get distracted by moving characters.
Mobile-Friendly Website Design
When smartphones became more complex, websites had to adjust their display to fit the small screen size do the mobile website design started developing. The website designs were created for desktop users, but mobile users had to pinch, drag, and scroll to view and navigate these sites, so mobile-friendly or mobile-optimized websites have been developed. While these websites were perfect, they quickly encountered problems, including lack of information and website management issues. To fix this, responsive website design was born. In short, it responds to the device screen size used to access the website, so the information looks attractive on a laptop, phone, and tablet.
Abstract Illustrations
Abstract illustrations with organic texture and feel of the human hand that created them are popular. While clean vector graphics and cute images of people and objects have dominated web design for a few years now, people may be looking for something more natural and sophisticated.
This illustration can be created using ink and paper, scanned, or created in an illustration program. The key is to include various textures and natural irregularities such as watercolor, ink, paint, silkscreen effects, or paper texture. The lines can be soft, simulating the changes in line weight occuring when graphite or ink is used.
3d Design Elements
While in 2020 and 2021, many designers have gone 3D design for entire websites, the new 2022 trend includes 3D elements with a flatter overall aesthetic.
Elements with a 3D effect include:
shadows;
animation;
layer effects to create depth and dimension.
It's time to think about almost everything in 3D. 3D elements, from real web models to video or photo illustrations with depth, can help you better understand the design or increase visual interest.
The 3D design extends to visual storytelling. Think about how to capture your story or product in a way that emphasizes field and shadows depth. Videos are one of the most tried and true ways to communicate this style effectively.
Inspiring Illustrations
After the Covid-19 outbreak, people want to be inspired. You can use website trends to directly or indirectly encourage people with simple, inspiring designs. For example, an inspirational quote related to the theme of your landing page can be effective.
The good idea is to try an indirect approach by choosing a design that shows positive and warm interaction. Such design is comfortable, welcoming, and helps to create a positive user experience. Remember to use bright and cheerful colors that are uplifting rather than darker colors, because they often convey sadness.
The goal is to bring more happiness and create an exciting user experience that leaves people happy after visiting your site.
Internet scavenger hunt
Website structures are incredibly well-suited for puzzles and scavenging. You can chain pages together and password-protect certain parts, forcing visitors to give answers or find clues to unlock the next page in the series.
There are all sorts of creative ways to hide and reveal clues, hints, and answers. This is where you can use your web design skills to create a fun puzzle game.
There are some ideas:
suggest a riddle or clue;
find a word hidden on your main site;
find the hidden clickable element on the page;
draw a figure;
decipher the cipher.
Give your audience some hints or workarounds if you want everyone to be able to make it to the end. A scavenger hunt uncovered a product launch, released a new video, or gave the viewer hidden information.
Are You Ready for the Web Design Trends 2022?
Web design trends 2022 represent a step forward, but this is nothing new on the web. The future is moving fast in our current age, and digital designers are often leading the way. But what makes these trends refreshing is their focus on creating joy.
Whether they're bringing back a forgotten decade, delighting the user with interaction and animation, or offering something handmade, web design trends aim to evoke an instant sense of wonder, no matter how unconventional their approach may be.
I am here to help you!
Explore the possibility to hire a dedicated R&D team that helps your company to scale product development.