What digital transformation means for business: Technologies and benefits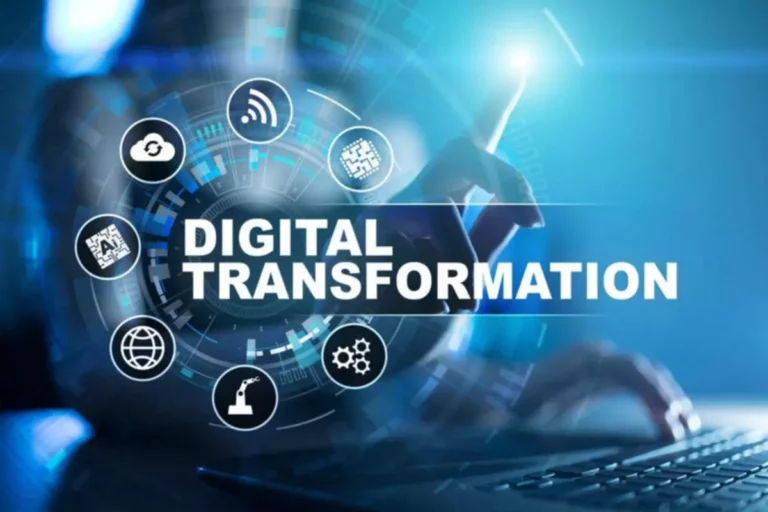 Digital transformation is a trend in business that is gaining tremendous momentum. The transition to digital media, artificial intelligence, and machine learning is fundamentally changing the way customers interact with the firm. Therefore, companies go beyond classical processes and roles. Consequently, you need to understand what digital transformation means for business.
Digital transformation is necessary to maintain a high level of competitiveness, capture consumers' attention and achieve a leading position in the market. Understanding the main elements of digitalization and how it contributes to the company's development is essential.
What you need to know about digital transformation
Digital transformation is a business restructuring, investments in new technologies, improvement of interaction with clients, and optimization of business processes. This is a rebuilding of the entire company that extends to equipment, people, and concepts.
It is important not to confuse the concepts of digitizing, digitalization and digital transformation:
digitizing — is the transfer of information from analog media to digital;
digitalization — is the use of digitized data to facilitate and speed up work;
digital transformation — is a set of technologies that open up organizations and change the way they do business.
The conversion includes digitizing and digitizing. Changes are individual for each business. This makes priority processes stable, strengthens weak points in production, and simplifies communication with customers.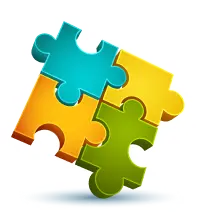 We are confident that we have what it takes to help you get your platform from the idea throughout design and development phases, all the way to successful deployment in a production environment!
Why businesses need digital transformation
Today, the question of what digital transformation means for business is relevant for all companies. Technology makes it possible to process information faster. And it's not just the archives. It is a secure repository for detailed data analysis.
Digitization helps cut costs. Machines and programs perform the necessary operations faster. In addition, there is no need to maintain many employees. All monotonous work is performed on special equipment.
Business transformation significantly improves the customer experience. Programs quickly process data and give feedback. Thus, you will be able to keep regular customers and attract a new audience.
With the help of technology, it is easy to define a market segment. This greatly reduces the risk of failed product launches.
It is much more difficult for a firm that does not use advanced technologies to adapt to changes and trends. Digital transformation makes the company more flexible and loyal.
Digital transformation can be internal and external. Internal tools optimize business processes. Replacing human labor with machines reduces the burden on staff and increases productivity.
The external transformation of a business lies in how it interacts with customers. Marketing solutions, advertising and mailings attract the attention of consumers and expand the audience.
With digital transformation, it is important to work both on the internal component of the business and on the external one. A comprehensive change will increase production efficiency, and integration with social networks and its own website will increase sales.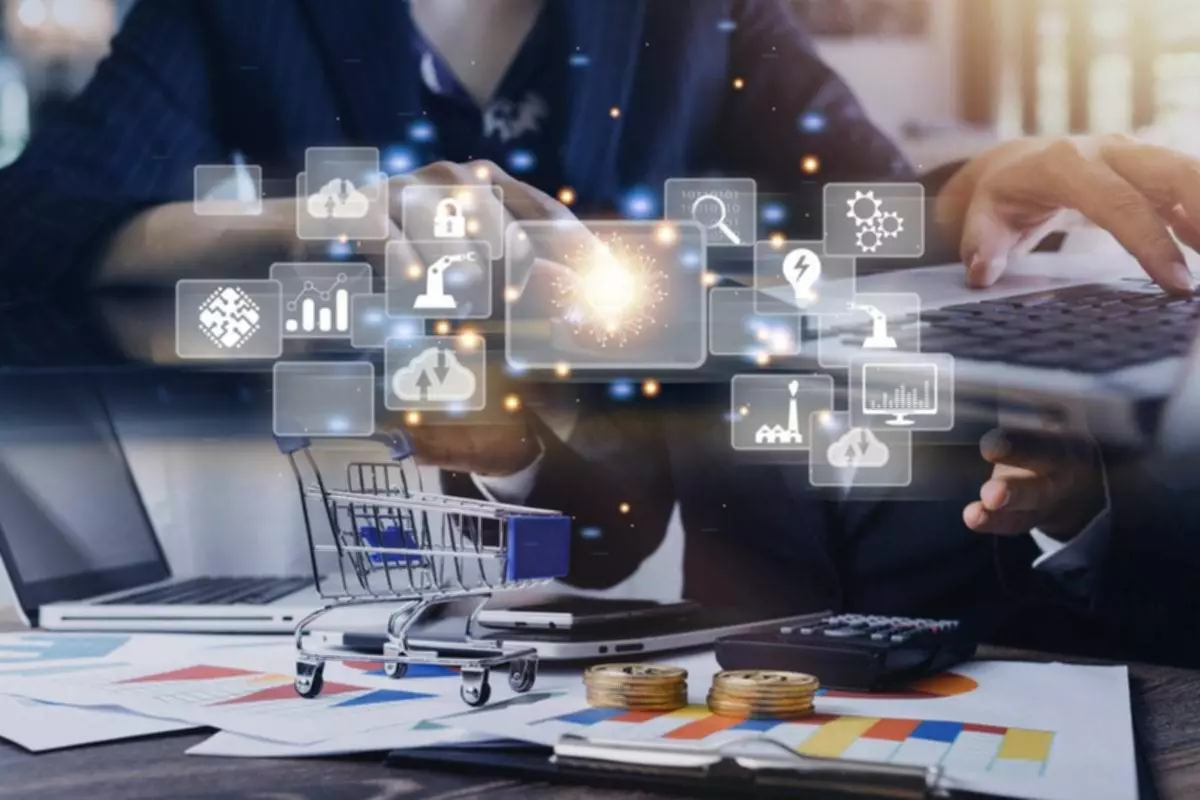 Benefits of digitalization
Digital transformation touches every aspect of a business. A comprehensive transformation of all elements will improve production moments, reduce the burden on staff, and allow the provision of services at a higher level.
Modern technologies allow you to take a fresh look at all business processes. The main benefits of digital transformation are:
detailed company analysis;
increased performance;
customer service optimization;
quick response to market changes.
Up-to-date business intelligence allows you to see accurate data. Digital technologies collect data in real time. Thanks to this, you can make decisions in the current moment.
The digital transformation uses programs and devices that monitor the work of all elements. The system immediately shows which part needs to be replaced to avoid production downtime. Up-to-date information will increase the productivity and efficiency of working moments.
Customers value simple interaction with the business. Digital transformation simplifies communication, forms individual customer plans, and creates a convenient service. All this significantly increases customer loyalty and attracts people.
Market trends are constantly changing. And if the business does not follow them, it will never achieve leadership positions. Digital transformation allows you to be aware of all changes and quickly adapt to them.
Separately, it should be noted that digital transformation provides resilience to crises. Unforeseen circumstances can lead to problems for any company. Transformation offers solutions for business flexibility and adaptation to any conditions.
Important aspects of digital business transformation
It is vital to understand more than just what digital transformation means for business. It is worth exploring what aspects of digitalization affect business performance. The improvement includes changing all working moments. At the same time, the main goal is to create a technological structure that will become the basis for further development.
The digital transformation of business processes allows you to adapt to market changes and customer needs quickly. As a result, you can speed up production, reduce manufacturing time and avoid company downtime.
The transformation of the business model is aimed at changing all the points associated with a particular niche. Modern technologies will attract the attention of new customers, which will significantly increase the number of sales. This is a continuous process to remain the market leader and maintain the company's competitiveness.
The development of business culture plays a significant role. The introduction of new technologies will significantly reduce the burden on employees. At the same time, it is extremely important to convey to the team that new solutions do not reduce the importance of people. In this case, it will be possible to maintain the motivation and desire to work among all employees.
Digital transformation strategy
The right strategy is the foundation of a successful digital transformation. A detailed plan is needed to transform all components of an organization. It consists of five stages:
goal setting
creating a digital transformation plan
model testing
refinement of the strategy
The main goal of digital transformation is to improve all work processes. You must understand why your company is changing. Thus, you will implement technologies that will increase the value of the business.
Then it is worth discovering what processes and machines are already working with digital models. Perhaps it is worth updating the equipment or revising some stages of production.
Testing is an important part of digitalization. It will show the payback and efficiency of the project. The first results will be six months after the introduction of new technologies.
Refining the strategy is what makes digital transformation relevant to the company. The test version shows how the core technologies work. They specify which elements should be implemented and which should be discarded.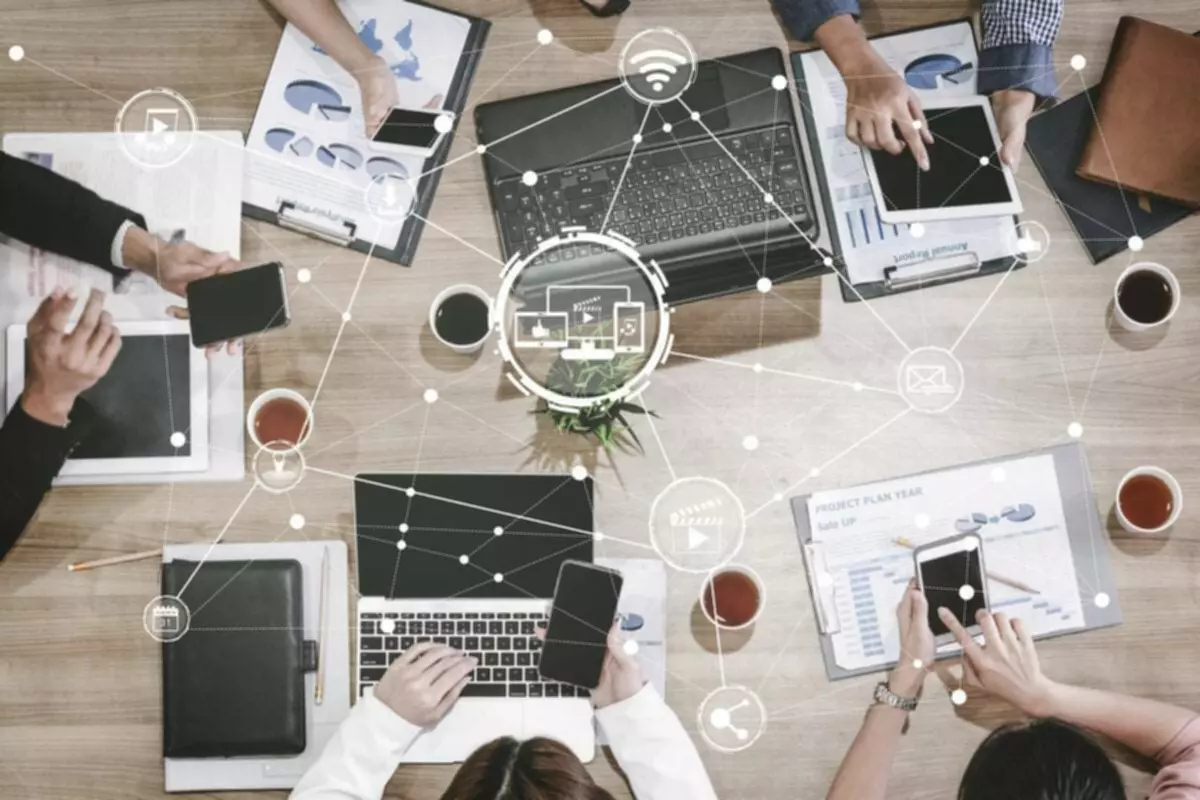 Digitalization technologies
A vast number of technologies are used in digital transformation. ERP solutions are needed to manage all elements of the production structure. This is the main transformation system. The technology combines all company management processes into a single system. This simplifies the organization of financial activities, personnel control, production and delivery.
AI-powered analytics tools generate accurate reports on business processes. Thus, the manager can make effective decisions that will reduce the risks for the company. Big data collects all the information necessary for the further development and flexibility of the company.
Artificial intelligence and machine learning process a massive amount of information. The company quickly adapts to market changes and new trends using deep analytics. Forecasting provides huge opportunities for business development.
Cloud computing gives access to information about assets, data, employees and equipment. Information scaling is the basis for further digital transformation.
Robotics performs automated actions that are repeated. Delegating monotonous tasks to artificial intelligence significantly reduces the burden on staff. This solution avoids human error.
Blockchain is used to store data. It is a decentralized technology that guarantees the security of all information.
In digital transformation, virtual reality technologies are in demand. Allows you to create a copy of a store or enterprise for further business scaling.
Some of these technologies are fundamental to digital transformation. AAdditional elements are needed to improve the system as required. The priority is always the main process of the company.
Business digital transformation trends
Digitalization is gaining momentum in 2022. Companies actively introduce technologies into business processes, looking for new solutions and strategies.
The main trends of digital transformation are:
active development of the Internet of things;
increasing the confidentiality of information;
cloud storage development;
practical application of artificial intelligence and machine learning technologies;
growth of digital mergers and partnerships.
It should be borne in mind that the format of communication with the consumer is changing. Fewer people want to order by phone and prefer to shop online or through apps. With the help of technology, you can increase sales and collect reviews effectively.
I am here to help you!
Explore the possibility to hire a dedicated R&D team that helps your company to scale product development.