10 Reasons to Choose Kotlin Development Company for Your Project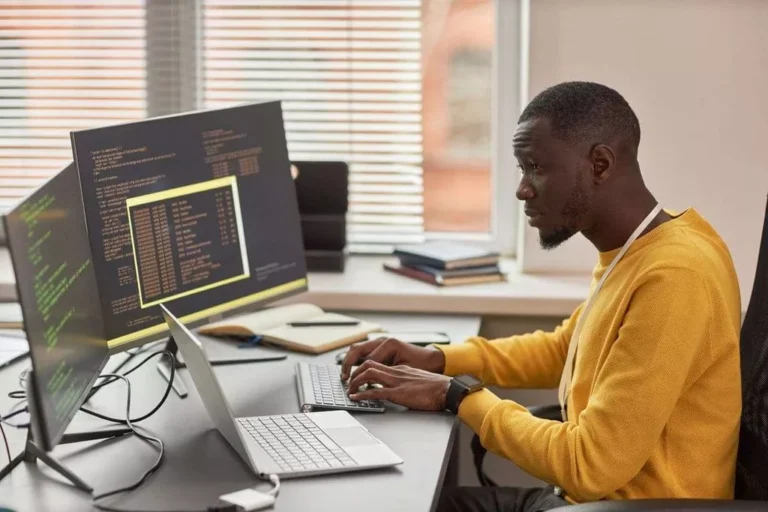 Creating mobile applications is pivotal among ventures. Nowadays, companies are seeking particular strategies to have a head start over the competition to develop easy-to-use apps. Kotlin has taken a central stage and has progressed a lot in Android recently. With its help, it is easier to design projects that can efficiently complete modern business duties.
In the article, we will delve into the details of picking a Kotlin development company and consider the primary reasons why you need a Kotlin developer. Read on to learn more.
What is Kotlin Mobile App Development?
Imagine a new, robust, simple-to-learn language superior to traditional Java. Picture a language that you can use for all Android-powered devices, including TVs, smart watches, laptops, smartphones and tablets. It seems more like fantasy than science. However, the truth is that Kotlin, one of the top programming languages, has all of these critical characteristics and is already taking the development world by storm.
According to Google, Kotlin is the recommended language for Android app development. A lot of app creators prefer to use it due to its enhanced security features and ability to simplify the coding process.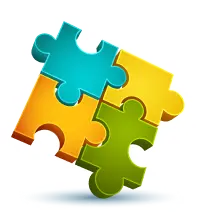 We are confident that we have what it takes to help you get your platform from the idea throughout design and development phases, all the way to successful deployment in a production environment!
Top 10 Reasons to Choose Kotlin Language and Professional Service Provider
Countless ventures produce distinctive and user-friendly Android applications to outperform other enterprises. According to Zipdo, Kotlin's usage has grown 7.4% in the past year. Because Kotlin is considered a gateway for new development strategies because of its effectiveness, potent abstractions, and clear syntax, more businesses are creating programs using it. Therefore, they seek the help of a top-notch Kotlin app development company due to its experience and guaranteed results. Here are some of the reasons why you need to hire a Kotlin developer for your next project.
It is easy to integrate with Android Studio
Selecting a Kotlin developer is crucial when starting a new project. These professionals have the rare ability to synchronize Kotlin with Android Studio. Programmers don't have to spend valuable time learning the language's nuances because various integrated development environments (IDE) support it. Moreover, a built-in Java-to-Kotlin converter lets developers quickly transform existing Java projects into Kotlin equivalents.
Speed
Kotlin is a secure language designed to rule out any mistakes that can cause security lapses. The compiler provides instant feedback on possible vulnerabilities, enabling programmers to swiftly find and fix any problems before they pose a security concern.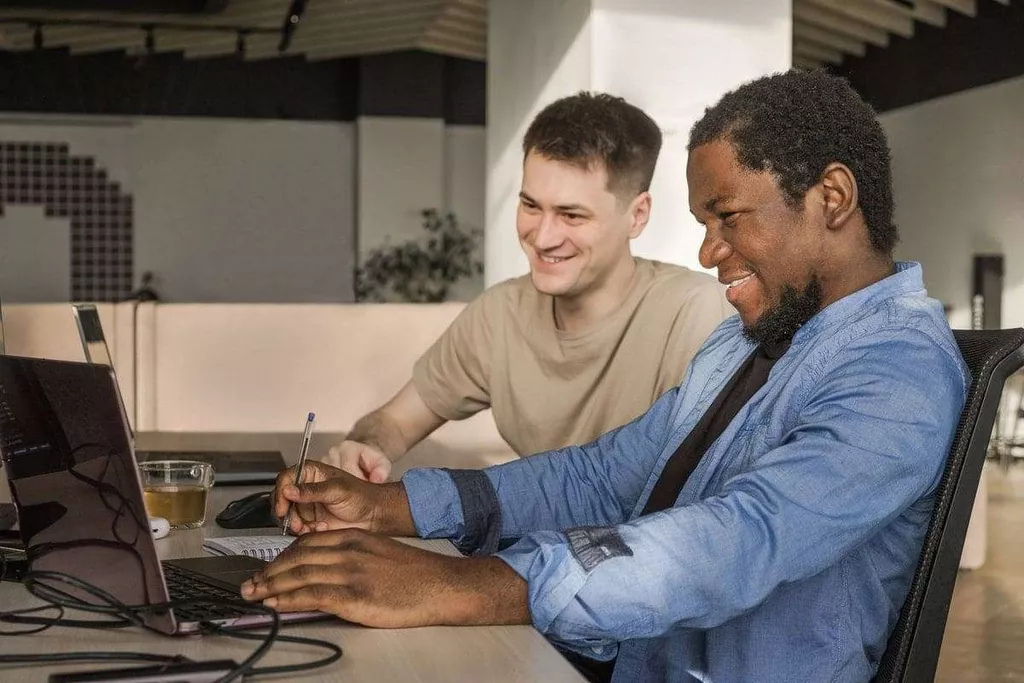 High productivity
Your future program will be lightweight and fast thanks to the short code authoring method applied by the Kotlin development company. All users will enjoy a pleasant user experience thanks to the seamless compatibility of our contemporary goods with more traditional mobile devices.
Excellent user experience
Kotlin's unmatched customizable interface surpasses user expectations and receives high praise for its simple layout.
Ease of adding non-standard functionality
Kotlin programming is the ideal choice if you want to add original thinking to your project. You may quickly develop novel functions, widgets, and seamless software integration using Kotlin.
Reducing the load on the processor
The programming language spreads the strain on the operating system and processor, whether a high-end flagship device or a low-cost gadget, ensuring optimal performance and stability in your application. Your app will effortlessly load the essential material for quick user engagement using lazy loading while gradually and invisibly loading auxiliary resources in the background. You may relax knowing that your software will run smoothly thanks to the robust programming language.
Code safety
Because Java is an older language, it is prone to errors, with the NullPointerException (NPE) being the root cause of most app crashes. It, however, is no longer a problem with Kotlin. It is designed to avoid common issues, and its compiler conducts various checks to ensure that errors are found and eradicated as soon as possible. As a result, code safety improves, and developer productivity rises.
Java interoperability
Kotlin's excellent backward compatibility with Java makes creating Android apps a piece of cake. You won't have to rewrite your Java program in Kotlin; simply mix and match your code as needed without fear of ruining it.
Multiplatform development support
Kotlin Multiplatform is the ideal option to develop cross-platform applications. You may easily reuse and exchange code between platforms, saving development time and effort. There is no need to add a second language for developing platform-specific code using user-friendly syntax and principles.
Lower development costs
Because of their conciseness and spruced-up code safety, Android apps written in Kotlin have higher code quality and quicker development cycles. Improved readability allows developers to readily adjust the code, resulting in early bug identification and fewer errors and failures.
Examples of Use Cases
Recognizing the characteristics of employing this language is all-important. The following are the key areas where it may transform into a unique magic wand when producing a magnificent product:
Development of Kotlin smartphone programs. Android developers may find it a gold mine. Play Store states most of the top 1,000 applications utilize it, according to estimates.
Back-end web development. Java has long been the go-to language tailored to the purpose. However, because of its unrivaled simplicity of use to developers, Kotlin has emerged as a game changer in server-side web development.
Data science. Data experts may use all of the standard Java libraries they were previously familiar with for Java projects but with the extra benefit of writing their code in Kotlin. Furthermore, Jupyter and Zeppelin, two crucial tools often used by Data Scientists to visualize data, fully support Kotlin.
These are some of the most common usages of Kotlin development services. Developers may produce high-quality products using a language's simplicity, compactness, and safety. It can relate to both straightforward projects and finished developed products.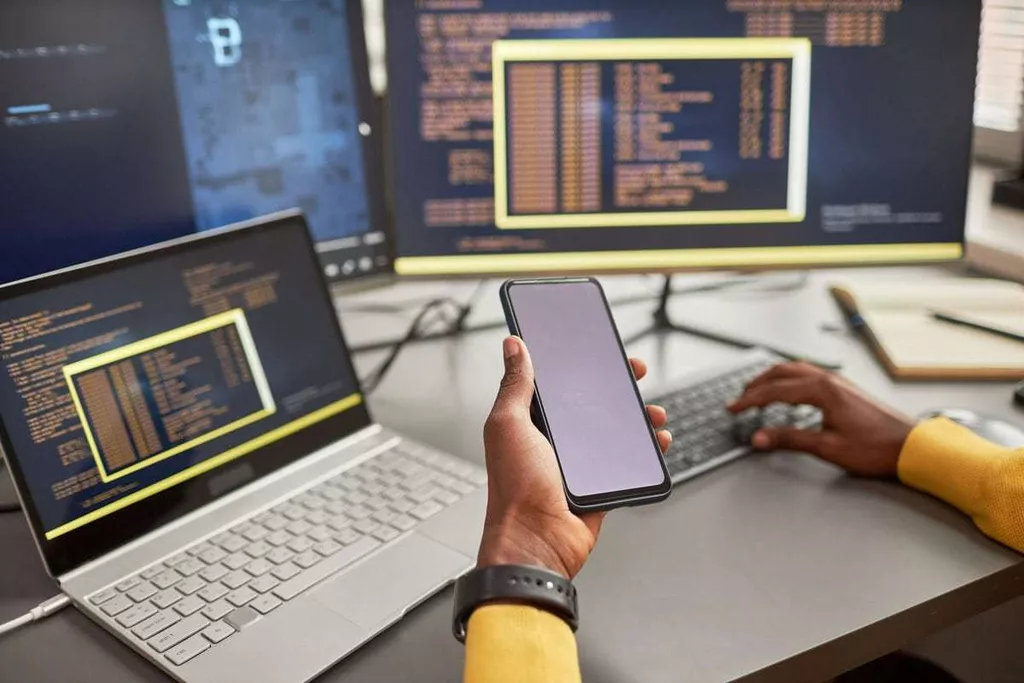 Things to Keep in Mind When Selecting a Kotlin development Company
Choosing and comparing Kotlin mobile app development providers might be initially challenging. Let's look into some tips to help you navigate the issue.
Background
A skilled team will be able to do their task more quickly and effectively by finding practical solutions to issues rather than merely jamming. Pay close attention to the Kotlin development company experience, services offered, and length of time in business.
An approach to application development
Another crucial factor in this situation is that the development company's strategy aligns with yours, or at the very least, is convenient and transparent. It is pivotal since, in some ways, it reflects the Kotlin development company's core principles.
Portfolio
The portfolio consistently measures the team's capacity, degree of knowledge, experience, and depth of Kotlin skills. You may assess a potential contractor's level and witness the development process by reading Kotlin development company cases or accounts of their successful projects.
Pricing plans
Once you've established a budget for Android development with Kotlin, the process is straightforward; you only have to select a contractor who will do the task at the price you've set.
Final Thoughts
Kotlin is the latest standard in Android programming. It grows fast and opens new possibilities to easily create apps. This language makes designing user-friendly, seamlessly working programs simple. Moreover, it is the top choice of hundreds of entrepreneurs trying to refresh their ventures with something new, like a user-friendly app.
Choosing a capable service provider is the first step in implementing Kotlin Android development initiatives. Global Cloud Team is one of the top software companies. The team has created and successfully implemented over 50 apps thanks to its diligence, excellent qualifications, inspiration and hands-on knowledge, duty fulfillment, and accomplishment of goals. We won't settle for less than excellence for the project. Therefore, technical assistance, optimization, modernization, and changes from our skilled professionals are all a must. Trust the Global Cloud Team and launch your project at a high level.
I am here to help you!
Explore the possibility to hire a dedicated R&D team that helps your company to scale product development.