Chatbot for Education: What Is It and Why Is It Important
According to the report of the World Economic Forum, by 2025 AI will have replaced 85 million jobs globally. Even while there is a small chance for such a massive reduction, chatbots and AI-based tools have already begun to influence our daily lives. Therefore, there is no question that you will gain a long-term benefit by mastering a robot and making it your devoted assistant in the educational process.
A chatbot for education comes with a benefit: they let you spend less attention on personnel and materials, which is always valued not only in the students education sector but also in other sectors providing training to their employees. Consequently, you get a high-quality product with less budget.
In this article, we'll look into the features of virtual assistants and chatbot applications in education. Ready to get to know innovative technology? Let's take a closer look and change our attitude towards this grandeur AI solution.
What Is a Chatbot for Education?
A chatbot for edtech is a computer software designed using machine learning and neural networks that may communicate by text, audio, or both. They may greatly aid in teaching and are progressively replacing traditional communicative marketing.
At all educational levels, the digital format of instructional programs keeps growing. And even though millions of individuals now have access to education thanks to online courses, recent research indicates only 7% of those who sign up for a course finish it. Despite widespread digitalization, people still feel uneasy without assistance or feedback. The role of chatbots as learning tools in bridging the gap. These technologies become faithful assistants in this area, helping to create a community, providing quick answers and feedback, and selecting personalized programs without human assistance. Therefore, understanding how to use chatbot for education is pivotal.
Chatbots have grown to be a potential instrument in the e-learning market, which is full of online services, since they assist each student individually according to their needs, making education available to nearly anybody with access to Wi-Fi. Millions of students worldwide may benefit from this innovation, which doesn't require a massive outlay of resources.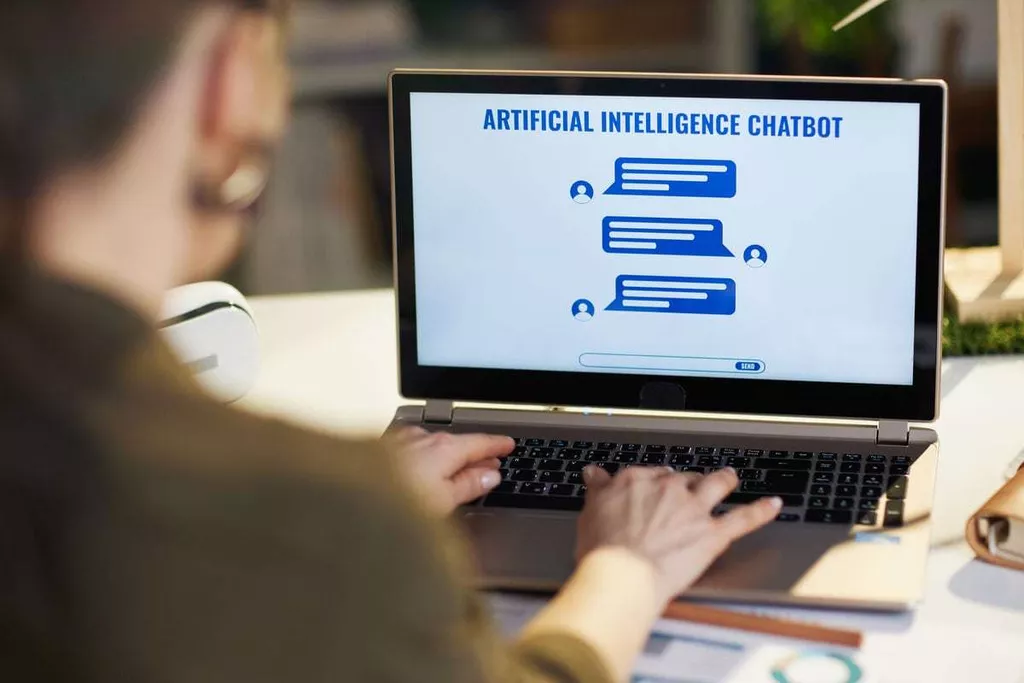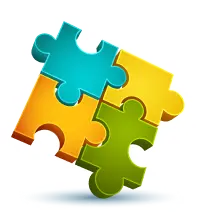 We are confident that we have what it takes to help you get your platform from the idea throughout design and development phases, all the way to successful deployment in a production environment!
Who Can Benefit from a Chatbot?
Chatbot for education can be an advantage in many modern specialties. Let's get acquainted with the list.
EDU bloggers and coaches
Usually, the reach decreases when an EDU blogger's social media followers overlook their postings. If you're an educational blogger, virtual bots provide a huge leg up. They help multiply the subscription base and ensure your messages reach all your intended readers. What is more, educational chatbot segmentation lets you engage with your followers in various ways and sell your services successfully.
Online schools
Schools frequently host webinars, but less than 20% of registered participants often attend. Employ AI chatbot education technology to boost the number of visits and build a sales funnel. Additionally, schools may benefit if they use the messenger to communicate with students about classes directly. To prevent people from getting lost, quitting their studies, and getting poor outcomes.
Staff managers
Employees will love the ease and convenience of receiving short courses in a familiar environment if you implement an education bot into your corporate training. Maybe you're looking for advanced job closing applications? Give chatbot control over candidate qualification assessment and onboarding.
Advantages of Applying Chatbot
Chatbots' capacity to discern user intent is its most crucial feature. The chatbot in education collects the pertinent information from the request based on the identification. However, they may only respond appropriately if they understand the user's request.
Let's take a look at the technological advances that bots bring to the table:
The AI-powered chatbot for education recognizes students' emotional states. It helps modify the responses by changing the vocabulary or adding a joke.
As chatbots offer quick, pre-made responses to frequently asked queries by students, it enables the instructor to spend less time planning and finishing tasks.
Coaches use them to supervise and motivate groups, as well as research or track unfinished course tasks.
Teachers employ them to quickly examine student grades and performance, and save and analyze data.
Moreover, these technologies enlarge educational access. The machine learning tool does not consider the learner's resources, language, or location but focuses on knowledge formation and interaction. Think of it as the democratization of learning.
Tasks in Which Educational Chatbot Is Helpful
The most straightforward approach to communicating with students anytime and anywhere is using a virtual assistant. Teachers may save a ton of time with around-the-clock accessibility and knowledgebase. Let's examine the value of a chatbot for higher education.
Answer students' requests round the clock
Every incoming class of students has the same inquiries: How is the learning process going? Are there deadlines? What are the dates and lists of exams? Create a FAQ area in the chatbot menu to give prompt responses at any moment.
Facilitate autonomous learning
An educational chatbot is essential to streamline autonomous learning since it enables students to plan the process independently and avoid constantly bothering professors and supervisors. Users obtain training and reference materials, information about upgrades, and more promptly thanks to the chatbot, which is continuously at hand.
Collect feedback and data
It is simpler to obtain student comments and data with the aid of chatbots. Consider the queries customers pose most frequently and improve the application. Gather input on your chosen online course platform, lesson rates, and general opinions of the classes to enhance your learning experience.
Send messages and reminders
A chatbot for education might prompt students to finish an assignment or alert them to a deadline. Thanks to it, they keep the intended rate of course completion.
Support students
The virtual assistant helps inform learners about critical updates, schedule changes, last-minute webinars, internships, etc. Additionally, it is simpler to maintain control over the educational process, guarantee students get all vital information on time, and prevent them from feeling isolated when facing difficulties.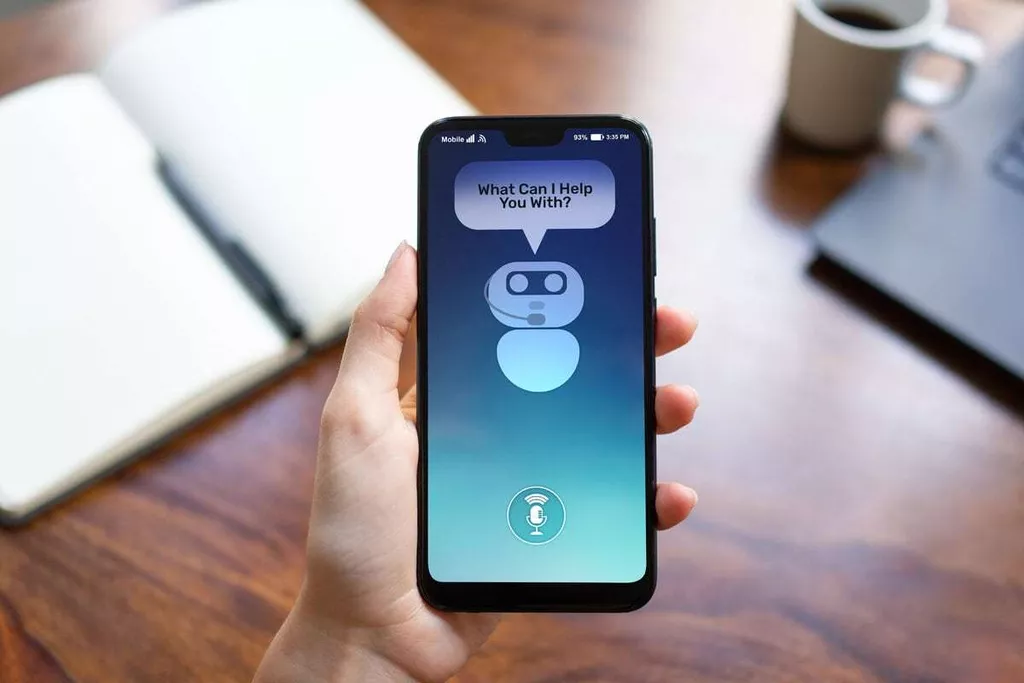 Simplify the course enrollment
It takes a lot of work to gather personal information during sign-up. The chatbot for education collects the required information on your behalf, assists you with the course enrollment process, and saves all your info in one location.
Increase commitment and cut down churn
It's one thing to communicate with your students via instant chatting, but it's quite another to communicate with them via email. Chatting with a virtual assistant is similar to talking with relatives and friends, bringing you closer together. Teachers can stay in touch with learners conveniently, boosting their participation in the learning process.
Future of AI-powered Chatbots
Educational chatbots are earning their spurs as technology improvements influence the learning environment. There is no denying that bots are a gateway to a new future of education, signaling a new era for students' user experiences.
On the other hand, they provide some distinct issues. To illustrate, some assistants struggle to grasp standard language. It means they won't be able to answer students' inquiries without top-notch algorithms and powerful LLMs. Furthermore, chatbots cannot assess creativity and may be shorn of timely feedback delivery to learners.
Despite these issues, chatbots bring up a wealth of intriguing possibilities. As their use grows, educators and administrators must be prepared to manage the difficulties and opportunities they present.
Summing Up
To cap it all, AI chatbots are setting the stage for the future of schooling. They transform how students interact with educational institutions and learn. Moreover, virtual assistants help with various duties, such as schedules and deadlines, learning, assignment specifications, and homework resources.
Furthermore, students now have free access to knowledge, which is immensely liberating and empowering, particularly self-help. Soon, chatbots will become a crucial instrument in education.
Developing an educational chatbot from scratch is frequently challenging and not always justified. If you don't want to fall by the wayside, seek the assistance of specialists who may handle the situation.
GlobalCloudTeam is ready to become your trustworthy chatbot development partner. We help ventures worldwide overcome difficulties with technological improvement of business processes. A well-versed team of experts will review your project and come up with the finest solution to address your company's problems. Furthermore, with extensive experience in educational bot creation, GlobalCloudTeam will effectively apply an original solution. Contact us, and we'll discuss the ways we can help you push your educational project to the next level.
I am here to help you!
Explore the possibility to hire a dedicated R&D team that helps your company to scale product development.