Programming outsourcing: Advantages, examples, where to get a team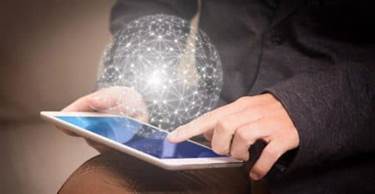 Programming outsourcing got its share of popularity due to the worldwide lockdown. However, the topic is still surrounded by many myths that scare away businesses.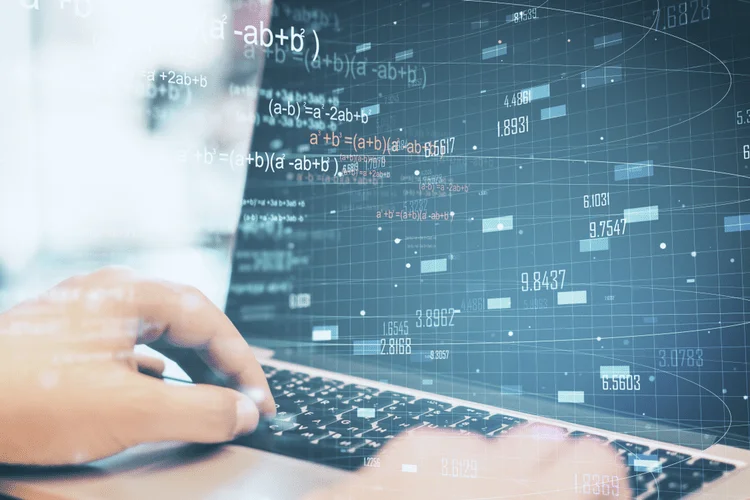 Our team has created a guide to programming outsourcing where we will cover why this is beneficial for your company, real-life examples, and where to find a team.
Why should you outsource programming?
Working with in-house programmers is not always the best option. Let's think logically, why should a programmer work in an office if they can do everything remotely? Traveling to the office is a waste of time, money, and energy.
When a company outsources a task, it gets a possibility to work with talented experts from all around the globe. The borders are not an obstacle, so this can be beneficial for your product. How about a closer look at each point?
1. You save time and money
Usually, hiring an outsourcing specialist is much cheaper than getting an in-house developer. This is related to different departments like marketing, PR, and others. Working remotely lets your employees focus on their tasks while the in-house team can deal with its core functions.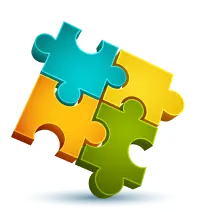 We are confident that we have what it takes to help you get your platform from the idea throughout design and development phases, all the way to successful deployment in a production environment!
Contact us
To simplify the process, contact the GlobalCloudTeam. A representative of our company will get in touch with you, and you'll be able to form a remote expert team in no time.
2. A step towards innovation
In most cases, outsourcers tend to acquire new skills and learn more about the industry they work in. There are many reasons for this: a comfortable workplace, more time for studying, no distractions.
Once the specialists introduce innovative technologies to your company, you will be able to create advanced products for your customers. This will make your business one step ahead of all competitors.
3. Enhanced security
Specialists with a good reputation value the privacy of the company. If they are to keep something in secret, they will completely comply with the non-disclosure points in the contract.
However, if you work with developers that are not so famous, leakage is quite possible. Be careful with whom you work. The safest option is to ask the GlobalCloudTeam for assistance.
Where to find an outsourcing programming team?
There are several options that you can choose from. These will be covered below.
Freelance websites
Many individual specialists and teams work via freelancing websites. They can complete small one-time projects or work on something that is based on continuous development and support. It all depends on your requirements.
Some of the most popular platforms include:
While you can check the users' portfolios and reviews, keep in mind that the platforms act as mediators. This means that you will have to pay a certain percentage of the deal to the freelancing platform. Of course, it may seem to be a drawback, but, at the same time, both parties are protected from fraud.
The GlobalCloudTeam
Our company provides global staffing solutions.
With more than 450 industry specialists, it is guaranteed that an expert for your project will be found in no time. Why should you work with us?
Over 100 completed projects with positive reviews.
Up to 10 days to form a fully-equipped team.
A scalable workforce.
Up to 40% R&D cost savings.
100% compliance with deadlines.
Agile methodology and more!
If you want to be one step ahead of your competitors, leave a message in the contact form on our website. A representative will get in touch with you, and you will discuss all the details regarding the project.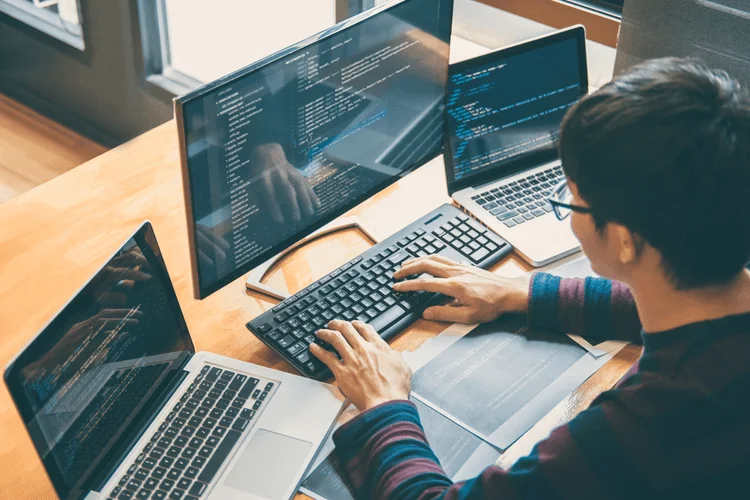 What companies have successfully used programming outsourcing?
Just like we said at the beginning of the article, we shall provide several examples of companies that previously implemented outsourcing in their development model.
Skype
Skype was initially created by several programmers who had a general idea and knew how to make the back-end. Most of the tasks that were in their ideas were outsourced. This resulted in the development of the famous instant-messaging application that had been later sold to Microsoft for $8.5 billion.
Slack
Another application for communication, Slack, was also created with the help of many outsources. However, here, the software development was not the only thing that was created outside the company. Everything that was related to design, logos, PR, and testing was outsourced. Currently, Slack has over 8 million users, and its value is estimated to be more than $7 billion.
WhatsApp
The creation of WhatsApp also involved outsourcing. It took the company almost two years to go from 30 full-time in-house developers and several remote workers to selling their application to Facebook for $19 million. That sounds like a lot of money, doesn't it?
The bottom line
As you can see, outsourcing the development of your software is not a bad idea at all.
In fact, it comes with many advantages like cost savings, faster creation, and a better team. Don't waste your time and contact the GlobalCloudTeam to create the best application now!
I am here to help you!
Explore the possibility to hire a dedicated R&D team that helps your company to scale product development.