How to build your own ERP: 5 steps to success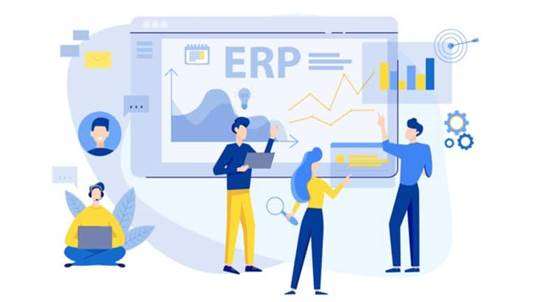 Are you planning to boost your business by developing an ERP?
Enterprise resource planning software would be a useful addition to your brand. Simplify the management of all processes, make everything transparent, and make sure everything is done on time!

We shall cover the meaning of ERP, why your business needs it, and how to develop a custom version.
What is ERP?
Enterprise resource planning is a great software solution for businesses to manage all their processes in one place. This helps to do two things:
Enhance all the workflows.
Stop losing money by making random mistakes.
This type of software can be used in most areas including marketing, sales management, HR, finances, monitoring, etc. Basically, you can improve the workflow and keep it all transparent and understandable.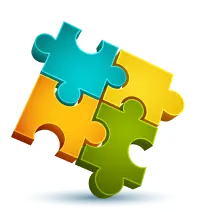 We are confident that we have what it takes to help you get your platform from the idea throughout design and development phases, all the way to successful deployment in a production environment!
Contact us
Types of ERP
Although ERP is a general term, there still are two subdivisions of this software type:
With an out-of-the-box option, you get a ready solution that is not adapted specifically for your company. This is a standard choice that covers only the most common features. It cannot be customized.
The second option is developed specifically for your business. While this increases development time and costs, it is the best option because it covers all the processes of your business.
Why do you need an ERP?
The most common reason why companies use enterprise resource planning software is that it automates most management processes. This saves a lot of time and money, although you also spend both to create the software.
Additionally, an ERP provides up-to-date information about all the processes, campaigns, and cases. This may be used for marketing or analysis.
Finally, ERP improves teamwork. All the employees have access to the required information in one place, meaning that they won't waste time by remaining idle while searching for the data they need. One general database makes things much easier.
5 steps to create an ERP
Now we shall cover the 5 steps to ERP creation.
These should help you create a high-quality product, so make sure no stages are skipped.
1. Understand the goals of your business
Your business must achieve something, right? Well, for this to happen, you have to ensure that the proper processes are done.
Think of all the requirements for your software. Consider everything that must be included. Set the goals you would like to achieve with its creation. After that, prepare a technical task for your development team, so the specialists would understand what you want.
A good ERP must include:
Features that help manage different workflows;
Business process automation;
Sales, HR, financial management;
Client data (for delivery, orders, etc);
Communication means for employees, and many other features.
Please note that each business requires different features, so it is necessary that you take into consideration every detail to create the best ERP solution for your company.
2. Create a great design
While having a lot of features is great, it is also crucial that the ERP has a user-friendly interface. This is 50% of success. Therefore, it is necessary that the app is easy to use, there are no features that the employees do not understand, etc.
The three steps to success are:
Easy navigation.
Proper user roles.
Usage of prototypes.
Do not neglect any of them and everything will be fine.
3. Choose a proper programming languages
Depending on the operating systems your business uses, you will need different technologies in order to create an ERP. If you want to cut costs, the most reasonable option would be developing a web-version that could be used on any device.
However, for better productivity, it is recommended that you develop native applications for Windows, macOS, iOS, Android, and other platforms.
4. Third-party software integration
When your ERP has its core features, it is a good idea to integrate something new so that the application would be fully functional.
For example, you could add G Suite or Office 365 — it all depends on what your business needs. Just make sure that everything works properly, and the bugs are minimized.
5. Test and deploy
Once you finish adding all the features to the ERP, it is time to start testing the whole application. Perform various tests and try to "break" the software. The best option would be to let your employees use the ERP for some time and file reports for any issues they encounter.
Afterward, start the final stage — deployment. Create a policy for the software usage, teach your team to use it, and think of future updates.
Important!
Do not forget that all software requires maintenance and regular updates regarding security, productivity, and new features!
ERP development costs
There are no general estimates for ERP development because the price range is very huge.
If you search for the price range, it will be from $25,000 to $400,000 depending on the requirements and work hours. Also, you will have to spend some money on regular maintenance and software improvement.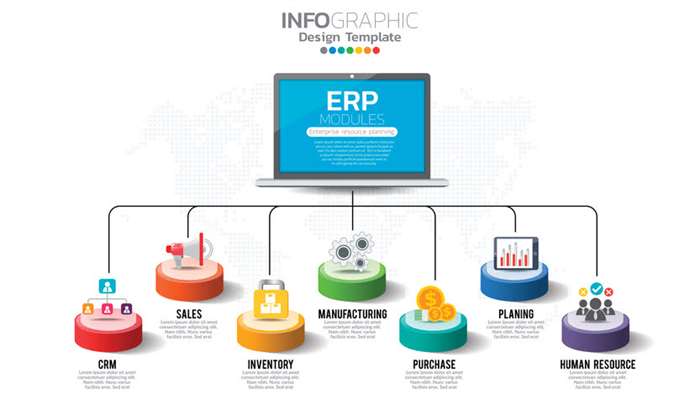 Why is it so expensive?
The answer is simple. It takes many hours, at least 4-5 months to create a fully-functional custom ERP. This requires that a team of specialists works on the project and each must be paid. The bigger your requirements, the more financial and time resources will be spent.
How do I get a custom ERP?
The best way to develop a custom ERP is by contacting the GlobalCloudTeam for assistance.
With over 100 successful projects in different areas, the company will easily fulfill any request. Make sure that you've got a proper technical task that suits your budget, and we will develop the software of your dreams!
I am here to help you!
Explore the possibility to hire a dedicated R&D team that helps your company to scale product development.