Creating a video editing app: A complete guide to the development of high-quality video apps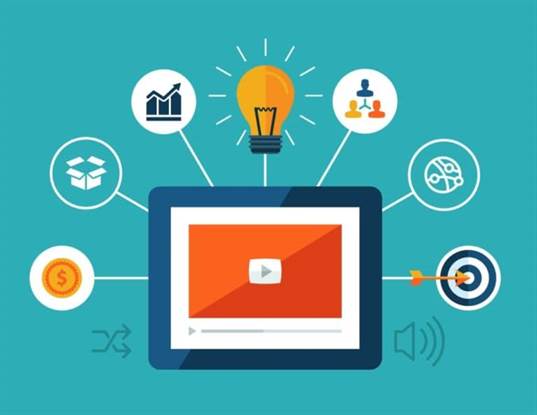 YouTube and Tik Tok are the two most popular video-content platforms.
Their active audience is over 1 billion users each month and that covers 79% of the global internet traffic.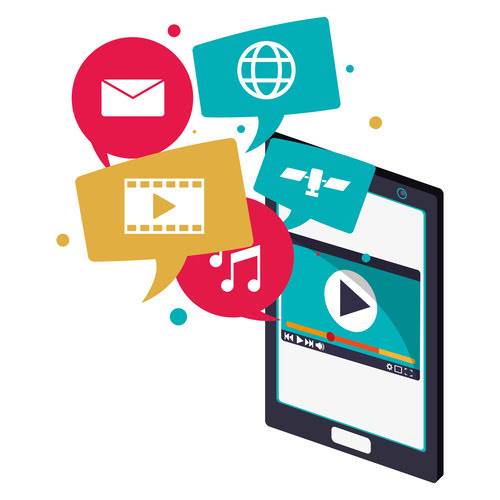 We shall cover how to make a video app, the main steps of the development, types of this software, and other features.
What types of video software are there?
There are many applications for working with videos. In most cases, they vary by functionality, platforms, goals, monetization options, and a lot of other options.
However, we can cover the 5 general types of video applications: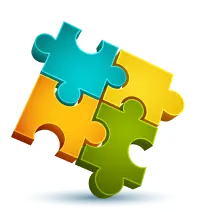 We are confident that we have what it takes to help you get your platform from the idea throughout design and development phases, all the way to successful deployment in a production environment!
Contact us
Video recording
Video editing
Recording + editing
Screen recording
Screen recording + editing.
Consider these options when you decide what kind of software you would like to create.
Also, you might want to think of other general subdivisions that are based on the operating systems. These include:
Android
iOS
Windows, and others.
The more platforms you cover, the broader your audience will be.
5 steps to creating a video app
If you've decided to make video apps, then you must be aware of the 5 steps to creating such software.
1. Polish your idea
First of all, determine the idea of your software.
There must be a demand for your application. Look at your competitors and find their weak points. Your task is to create a better application that covers all those drawbacks and is better in both: the overall picture and small details.
Also, determine what type of software you want to create. Will it be a program for editing, recording, or both? Choose the most suitable option.
2. Adapt the app for the audience
Knowing your target audience is necessary for two things:
Advertising
Adaptation.
When you know who your users are, creating a proper design with good features is much easier.
You must understand the way your audience will use the software. Will they make short sports and travel videos or go for professional editing?
Think of these details to create the best application that would be significantly better than the options of your competitors.
3. Think of all the features
Another important part is defining the basic and advanced features of your video app.
It is crucial that you set the MVP features that would be the base of your software. These depend on the video app type you choose.
For example, an editing application must-have features such as trimming, adding text, transitions, and many other add-ons. Look at your competitors and create something better!
After creating the MVP, consider the advanced features that would be implemented later on. These could be added in as future updates or when the skeleton of the software is built. However, do not block all the great features behind a paywall — this would add a negative impression.
4. Monetize your application
Any software must bring some profits. That is the main reason most applications are actually created. If you are not sure whether any option is good enough for you, try testing each until you find the best one.
Some of the basic ways to monetize a video app are:
Advertising in the app while making it completely free;
Adding a premium account with more features;
Making paid features;
Creating a subscription model;
In-app purchases with paid downloads.
You might want to combine different methods and see how they work together. Nevertheless, remember about the usability. We recommend adding options with free trials or getting access to premium features without having to pay the whole amount.
5. Deploy and advertise the app
Finally, once your software is prepared, it is time to deploy and advertise it.
The deployment will depend on the platform you choose. For Android, this would be Play Market. For iOS, this would be the App Store. Try finding the most suitable option and promote your application in as many places as possible.
Additionally, there must be a good advertising campaign that involves targeted ads in social media, mentions with bloggers, contextual & banner advertising, and more. You need a qualified specialist for each field in order to attract the maximum number of users.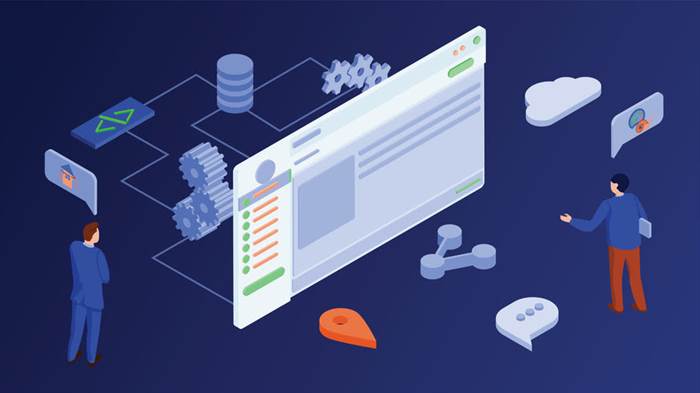 Video app development costs
Wondering how much does it cost to make a video app?
Well, in fact, giving even the slightest estimate is a difficult task considering the huge variety of possibilities. The final price is determined by several details:
Features
Design
Hours spent.
Supposing you create a fully-functional application to edit top-notch videos, then the development costs will be near $30,000 and higher.
However, you could go the "easy way" and hire a freelancer to do the whole job. While the quality will suffer a lot, the costs will relatively fall at least twice.
How much time does it take to create a video app?
As in the previous part, the development time depends on the variety of features you plan to implement in the software. How to make a video editing app? To create a fully-functional application, you need to spend at least 670 hours on the project.
The more features you add, the longer the deadlines. Therefore, if you need to create and deploy an application ASAP, do not expect to get a unique and multi-functional product in a month. It takes much more than that.
Where to hire a video app developer?
So, now that you know the approximate expenses regarding time and money, it is time to think of where to hire a video app developer.
The most reasonable option is contacting the GlobalCloudTeam for assistance.
Up to 40% reduced R&D costs;
Over 100 completed projects in different areas;
More than 450 industry experts;
Reasonable pricing.
Get in touch with our representative and together we shall find the optimal solution for your budget!
I am here to help you!
Explore the possibility to hire a dedicated R&D team that helps your company to scale product development.