Cloud business solutions: all you need to know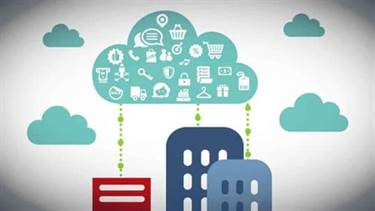 Has your business already implemented cloud technologies? If that didn't happen yet, your company is missing an exceptionally splendid opportunity to speed up many processes and reduce data center expenses.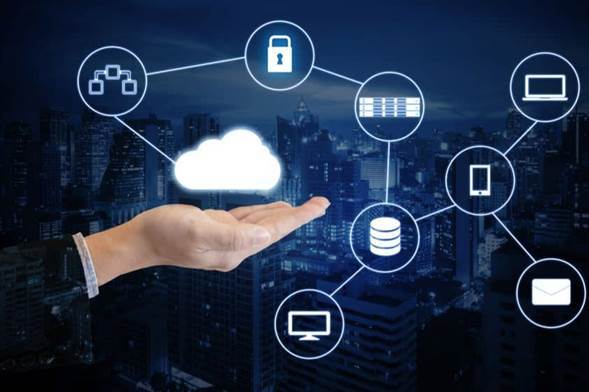 We'll cover several cloud business solutions along with their benefits, types, and other information that will help you make the right choice.
Why do you need cloud solutions for your business?
Cloud computing is needed to store data remotely, deploy services, protect and recover data. Apart from that, it is also a way to provide new services to clients like website or application hosting, file storage, and others.
We, at the Global Cloud Team, use these technologies to work together and test our projects. Our specialists are located in different areas around the world, so having one virtual workspace makes the job significantly easier. Besides, if anything goes wrong, all our data is backed-up and can be recovered.
Benefits of using the cloud
While we'll only cover the most prominent advantages of modern cloud solutions for your business, note that there are many others that require complex explanations.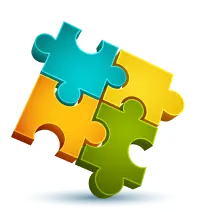 We are confident that we have what it takes to help you get your platform from the idea throughout design and development phases, all the way to successful deployment in a production environment!
Contact us
1. Reduced costs
Forget about building a data center and hiring an additional department with cloud computing! All the issues like upgrades, maintenance, electricity, and others remain the responsibility of the service provider.
What you pay is determined by what you use: a monthly subscription or a whole infrastructure that is saved for your company.
2. Flexibility
Everything that is available on the cloud can be accessed from any place around the globe. That is why the Global Cloud Team uses cloud business solutions for work.
Employees can access files, test software, and perform various operations from home. The only problem might be the fact that you need a fast internet connection.
3. Scalability
You definitely know how much it costs to upgrade on-premise infrastructure, right? When your company gets a sudden growth, you would, most likely, rush and buy new servers, licenses, and storage.
Cloud computing lets you easily tweak the settings and increase or decrease the resources your business uses. Upgrading a package is a question of several minutes, meaning things are fast enough to withstand any load.
4. Easy disaster recovery
Cloud services often provide multiple back-ups. Have you heard of the disaster that happened to OVHcloud? Luckily, not all data was lost, and the company managed to recover everything that was in its hands after the fire. This can happen to anyone and anything, so having an additional back-up is always a good idea.
5. Security
A private cloud business solution is the perfect choice for sensitive data. Mostly, this option is used by banks, military, governmental institutions, hospitals, and other institutions. The data stored within a private/corporate cloud is much safer than the one that is stored in a public cloud.
Types of cloud computing
Now that you know the benefits, it is time you found out about all the available types of cloud computing.
IaaS
The Infrastructure as a Service model is where servers, storage, and networking resources are provided. It is something like a virtual data center that is needed to host websites, applications, and other services.
PaaS
The Platform as a Service model is where users get a platform to run, manage and develop their applications without having to use their own infrastructure. It is also used for IoT, analytics, databases, and other features.
SaaS
The Software as a Service model is where users can access programs via the internet without installing them on their devices. A prominent example of SaaS is Gmail, which can be opened through a browser. The email server is hosted by Google, and all you do is access it; that's it.
DaaS
The Desktop as a Service model is something similar to a virtual workspace. No sensitive information is stored on the employees' devices; it is all available on the cloud. If your employee loses their laptop, then your business won't suffer a lot because the data won't disappear. An example of DaaS is Bitrix24.

Cloud deployment models
Apart from the types of computing, there are also three different deployment models.
They vary by the location of the infrastructure, accessibility, scalability, payment models, and potential. Which one should your business choose?
Public cloud
In this case, the provider makes resources available to the whole internet. Anyone can access them, and this model is very scalable. However, it works on a pay-per-use basis or a monthly subscription.
Private cloud
You could have already guessed that a private cloud has its resources available only to a single organization. The infrastructure is generally located in the company's data center, and a private network is used to manage all the services.
Hybrid cloud
A combination of public and private clouds is called a hybrid cloud. The company's infrastructure makes the data available to the public as well and also provides a possibility to use data from both cloud types.
Which option do you need?
There are various cloud solutions for business. Each comes with different benefits, so you must choose carefully.
Contact the Global Cloud Team now to find the best option for your company!
I am here to help you!
Explore the possibility to hire a dedicated R&D team that helps your company to scale product development.