All Existing Cloud Deployment Models: Pros and cons explained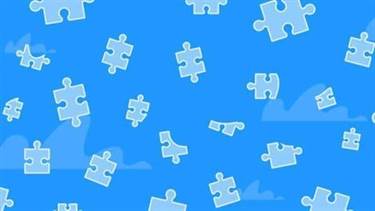 While cloud computing already appears to be more efficient than its traditional version, a lot is still determined by which deployment model you select. Each comes with some unique advantages, so it is best if you get acquainted with each option.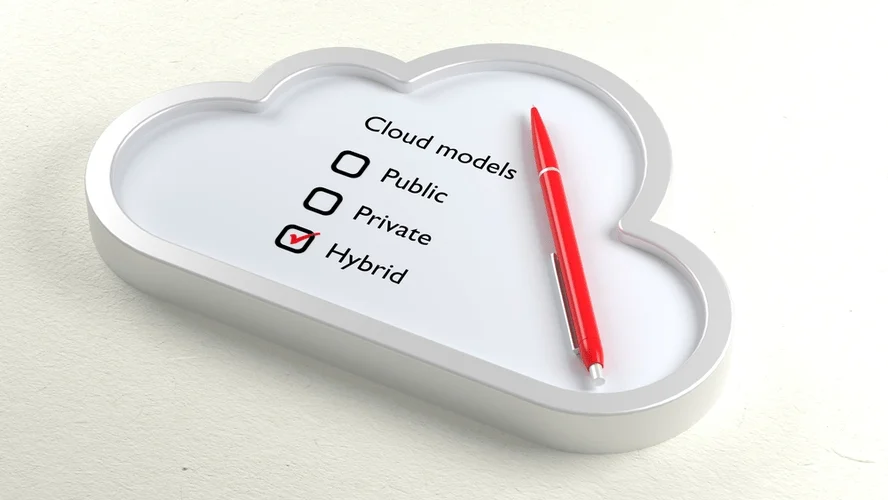 4 Best Cloud Deployment Models
As you should have already noticed, there isn't just one model that will solve all your problems. There are four different options that must be considered:
Public cloud
Private cloud
Community cloud
Hybrid cloud
We shall cover each below.
1. Public cloud
Just as it is stated in the name, a public cloud can be accessed by all the users. The data in these is created and stored on third-party servers. Whether it is good or not is only determined by the industry and product you're working with.
Generally, the main advantage is that your company does not have to buy any server infrastructure. This part is covered by the service provider, meaning that they completely maintain their hardware.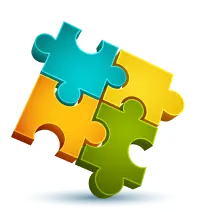 We are confident that we have what it takes to help you get your platform from the idea throughout design and development phases, all the way to successful deployment in a production environment!
Contact us
Pricing models vary with each provider. Some might charge a fixed price per month with several limitations, others could require payment per each milestone. These details must not be neglected if you want to get the most cost-efficient option.
Pros
Third-party provider managed and maintained infrastructure
Increased scalability, meaning that you can easily change the cloud's capacity
No need to spend money on infrastructure and software
24/7 availability.
Cons
Issues with security and privacy
Not good enough for complex solutions
Possibility of storage collapse, although the chance is very small.
2. Private cloud
Speaking of private clouds, this choice is completely identical to public ones from a technical point of view. However, they are not available to all users and require authorized access, meaning that this is a better option if you care about privacy.
Different infrastructure models are available. The servers can be hosted externally or within the company, but the location doesn't matter that much. Everything runs on a private network that is only available to specific users.
Compared to public services, private clouds usually have fewer breaches and work much better in terms of security. It also gives your company direct control over where sensitive data is stored, meaning you can add some new protection layers.
Pros
Flexibility
Scalability and better customization
Better security
Reliability.
Cons
3. Community cloud
Imagine an improved version of the private cloud with a possibility to share the data with a broader audience or even with a number of organizations. A community cloud keeps all the security benefits and provides some advantages like easier project creation, management, etc.
Pros
Reduced costs in comparison with a private cloud
Enhanced security and privacy
Facilitated data sharing.
Cons
Increased costs in comparison with a public cloud
Limited storage
Not a very common model.
4. Hybrid cloud
This option gets all the advantages from public, private, and community clouds. Companies can mix different features to get the most suitable combination for their businesses. At the same time, this may mean that part of the infrastructure is outsourced and part is in-house.
Pros
Great security features
Huge scalability
Reasonable pricing
Possibility to create a suitable product for any business.
Cons
Only works when data is separated properly into sensitive and non-sensitive.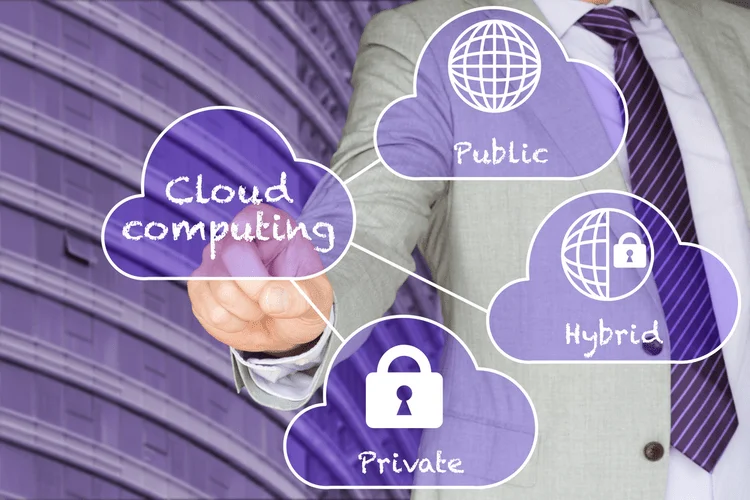 What are the best cloud providers?
While choosing the proper cloud model is important, another detail that cannot be neglected is the provider. Making the right choice ensures that the service is used to the fullest extent and you really get all the features that were mentioned.
The 5 best cloud providers are:
Microsoft Azure
Amazon Web Services
Google Cloud
IBM Cloud
Oracle Cloud.
We have covered most of these in our previous articles, so you can check them out in the GlobalCloudTeam's blog. There also are many other interesting topics that you might want to read about.
What should I choose?
If your business does not worry about security and privacy, does not have huge budgets, and is a small company, then a public cloud would be a good choice.
For sensitive data, like customers' information or financial transactions, it is better to use a private or hybrid cloud. The latter can also be tweaked in accordance with the needs of your business.
Finally, companies that are working on different projects with various businesses should pay attention to community clouds. This is the best option so far. Moreover, it is quite secure and has many useful features.
Want to deploy your own cloud? Then, contact the GlobalCloudTeam for more information!
I am here to help you!
Explore the possibility to hire a dedicated R&D team that helps your company to scale product development.