Leading tools and use cases of cloud integration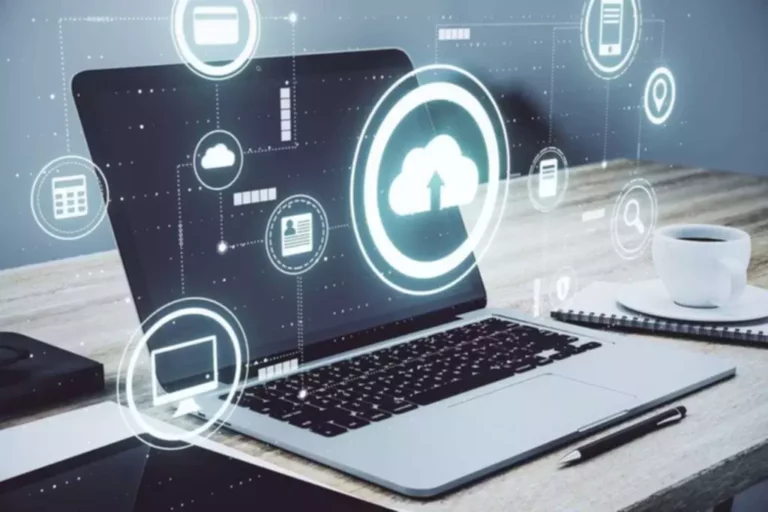 At first glance, the question of what is cloud integration seems simple since most modern users know such a procedure involves the combination of several cloud environments in a hybrid form or the form of several public services. Cloud integration takes place in such a way as to form a single productive IT environment for the organization.
However, with a deeper study of this area, everything is not so simple. The company needs to solve many technical issues and determine the main task of such synchronization and what workflows the systems should support.
The definition of cloud integration
Cloud integration is the process of combining multiple cloud applications and services into one unified system. Once activated, users have real-time access to all items on other gadgets through a specialized network or the Internet.
The main task of cloud integration is to simplify and optimize procedures within the company and when working with outside contractors. Such technology positively impacts visibility, functionality, and connection quality. Another critical point that can be achieved through integration is the improvement of insights storage systems.
If only one team of employees gets access to certain information, data silos appear. There are many reasons for this problem, including unprofessional planning, high levels of competition within the organization, etc. After implementing cloud integration, you may combine all your insights to avoid issues due to disparate information.
Some use cases of cloud integration
The cloud integration market is overgrowing. According to Cleo, the app sync market segment is growing by an average of 34% per year, which is dynamic growth. Let's look at some well-known examples of its use to make it easier for you to understand the concept.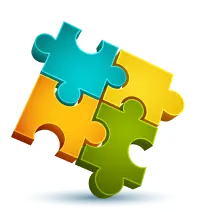 We are confident that we have what it takes to help you get your platform from the idea throughout design and development phases, all the way to successful deployment in a production environment!
Contact us
Interaction with external contractors
For the normal development of B2B companies, it is essential to contact new customers or partners quickly. Ideally, this should happen within a few hours. However, adding cloud integration systems makes such processes more efficient than ever. Regardless of the partner's digital solution, implementing a cloud system allows you to establish communication with counterparties, saving time and resources quickly.
Synchronization of communications and resolution of issues
When your customer service managers (CSM) interact with buyers, sometimes problems arise that require the involvement of other specialists, such as client support teams or engineers. With cutting-edge technology, CSMs can quickly inform colleagues about various complexities.
You may integrate the customer relationship management (CRM) solution in your support platform (IT service management) and provide data exchange so that whenever a request arises in the first application, a description of the problem pops up in the second.
Adding leads to CRM
Sales reps and marketing staff must have access to similar data to work together. Combine the software solution marketers use working with potential buyers with a CRM platform. Thus, as soon as a lead appears on the marketing platform, the CRM system automatically adds it.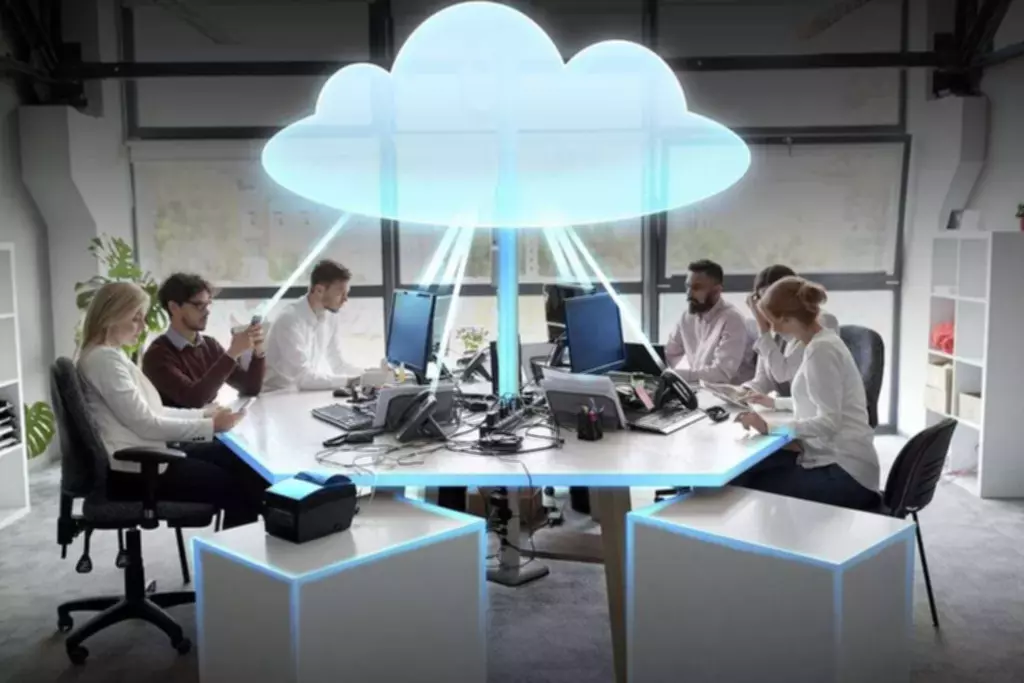 Pros and cons of cloud integration
According to Gartner, by 2025, 85% of firms will actively use the cloud. The most obvious advantage of adding such integration systems is the ability to synchronize information and various techniques so that your staff can work more productively by regularly communicating with each other. Consider other benefits of synchronization:
Constant cost checks: cloud software that is not constantly monitored can incur high costs, especially if they are constantly processing information. After being synchronized with the cloud, firms may observe what is running on their system and how often different programs are used, which allows them to invest rationally in the company's development.
Visibility: most companies analyze large amounts of data to make decisions. Users can get accurate real-time information without wasting time exploring different applications when information is stored in one place, such as the cloud. Modern service providers ensure access to data and customized reports.
Flexibility and scalability: cloud adoption allows a company to better adapt to changing market and customer requirements. It is much easier to scale a business with a global network of servers than with physical devices. In the cloud, everything happens digitally as quickly as possible, whether it's expanding storage or reducing capacity. Many platforms are easily scaled according to the needs of the enterprise without human intervention.
Unfortunately, cloud integration also has some drawbacks, primarily related to the security and privacy of insights. Large companies regularly face significant risk due to an extensive list of virtual threats, such as data theft, extortion, and destruction of information. Cloud service providers are aware of these challenges and are committed to regularly improving security measures.
Most famous tools of cloud integration
Today's companies can generate individual cloud integration platforms, but this option is time-consuming and expensive. A rational decision would be to choose a third-party connection tool, such as an integration platform as a service (iPaaS). These are simple systems for hosting, generating, and synchronizing cloud information and SaaS programs. Excellent platforms contain intuitive graphical tools for visualizing analytics and their subsequent analysis. Consider several popular systems:
Dell Boomi lets specialists run integration manipulations called Atom and provides data exchange between cloud applications and on-premises infrastructure.
IBM App Connect is a resource for administrators that allows you to select the workflows that govern the movement of information from one source to another.
MuleSoft Anypoint Platform enables organizations to connect their applications, data, and devices in a fast, secure and reliable way. Companies rapidly create and deploy APIs, integrations and microservices, allowing them to create connected experiences across their entire business ecosystem.
Logic Apps Microsoft Azure is a system with which an administrator can automate various procedures that integrate programs and insights between cloud and local storage.
Cleo Integration Cloud guarantees fast digital integration between standard and cloud software.
Apache Libcloud is a Python library that helps administrators monitor different cloud portals' activities through a single API.
Any activity becomes more manageable if you select the proper tool. Still, there is a lot of conflicting and unreliable data on the Internet, which makes choosing a platform as intimidating as the integration itself.
Before proceeding with the choice of solutions, it is necessary to answer several questions:
What is the number of apps you plan to connect?
In case you have any cloud systems now, how efficiently do they work?
How will the implementation of an additional platform change workflows and efficiency?
How much money are you ready to spend?
Deploying suitable systems is critical to building robust integration processes.
Now that you understand what is cloud platform integration, you probably no longer have any doubts the future of data management is in the cloud. Even companies with solid on-premises infrastructure are forced to interact with SaaS programs and spend a lot of time in the global network, whether they like it or not.
If you're ready to take advantage of the full potential of the global network of servers, data integration platforms can assist you in modernizing your business quickly and productively. Global Cloud Team's data integration systems provide robust and easy-to-use data processing tools without requiring manual coding.
I am here to help you!
Explore the possibility to hire a dedicated R&D team that helps your company to scale product development.