Machine Learning Services: The Inside-Out of the Technology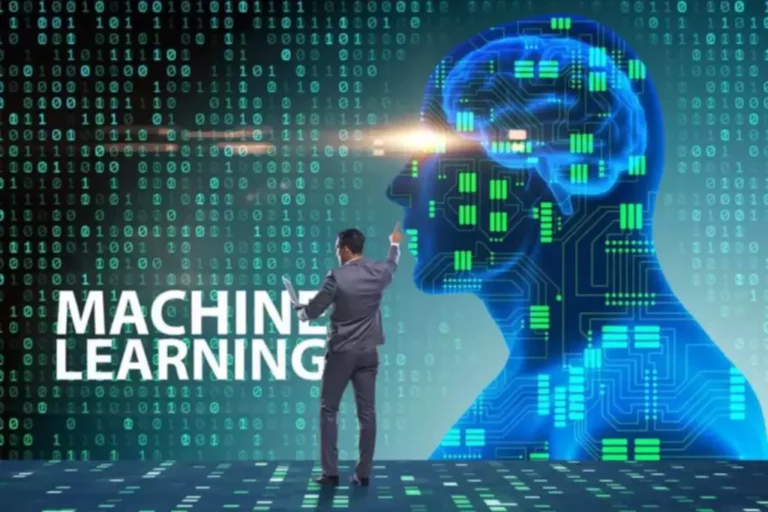 Business-oriented machine learning of the highest level streamlines repetitive labor and procedures. It saves individuals from monotonous, uninteresting work and frees them up to focus on more vital, creative, developmental, and decision-making duties.
Many ML platforms are challenging to grasp and sometimes difficult to connect with on-premises systems. Nevertheless, a new technology called Machine Learning as a Service (MLaaS) claims to simplify both processes. It is acknowledged as one of the most promising innovations. It presents a tremendous opportunity for forward-thinking brands which desire to utilize data at a new technological level. MLaaS is a valuable tool for businesses looking to quickly and cost-effectively leverage machine learning capabilities.
Definition of Machine Learning as a Service
MLaaS includes outsourcing to outside professionals those operations that are directly relevant to imploding machine learning into your brand, instead of developing new, distinctive procedures. The pivotal elements of the MLaaS are cloud computing services that apply ML algorithms. These technologies offer the potential to pre-cut data, do model training, and forecast future outcomes. These components have long been included in numerous offers from reputable suppliers.
What does this invention hope to achieve? Fundamentally, the technology aims to streamline and automate most tasks, including processing a lot of information. Simply defined, ML aims to emulate human thought processes in computers. Similar to how a human makes judgments based on past knowledge, it seeks to arrive at decisions grounded on facts.
The alternatives to imploding these services are multiplying yearly as web technology advances. While working with various data, you may increase forecast accuracy by using machine learning services. There are several solutions in MLaaS implementation since each firm has distinct demands for using these technologies. These innovations are rapidly gaining acceptance and are revolutionizing the IT sector. Research on consumer perceptions and the Internet of Things are becoming more critical each year. Furthermore, there is a growing number of people opting for digital services. Machine learning services are therefore anticipated to become fundamental to our life.
Areas of use of MLaaS
There are several illustrations of the technology's appositeness. Popular areas include: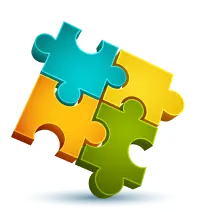 We are confident that we have what it takes to help you get your platform from the idea throughout design and development phases, all the way to successful deployment in a production environment!
Contact us
Risk assessments
Detection of fraud
Supply chain improvement
Analysis of networks
Marketing
Promoting
The list of applications is all-inclusive. Medicine, financial services, insurance, transportation, commerce, manufacturing, and telecommunications field, are affected by MLaaS.
Algorithm of MLaaS' work
A scope of machine learning development services established as MLaaS offers pre-packaged, somewhat common ML instruments that every firm may modify to meet its demands. The technology incorporated facial identification, information visualization, and the scope of APIs.
With these technologies, developers can now analyze and discover information patterns. Thus, it is possible to investigate certain regularities and derive mathematical models based on them. Predicting outcomes based on newly discovered data is extremely difficult without these models.
MLaaS links several systems. It covers business information, automation, overseeing, advanced sensors like LiDar, and mobile apps. Moreover, these systems present probabilistic inference in counterpart to pattern discernment. It enables you to apply influential and trustworthy ML.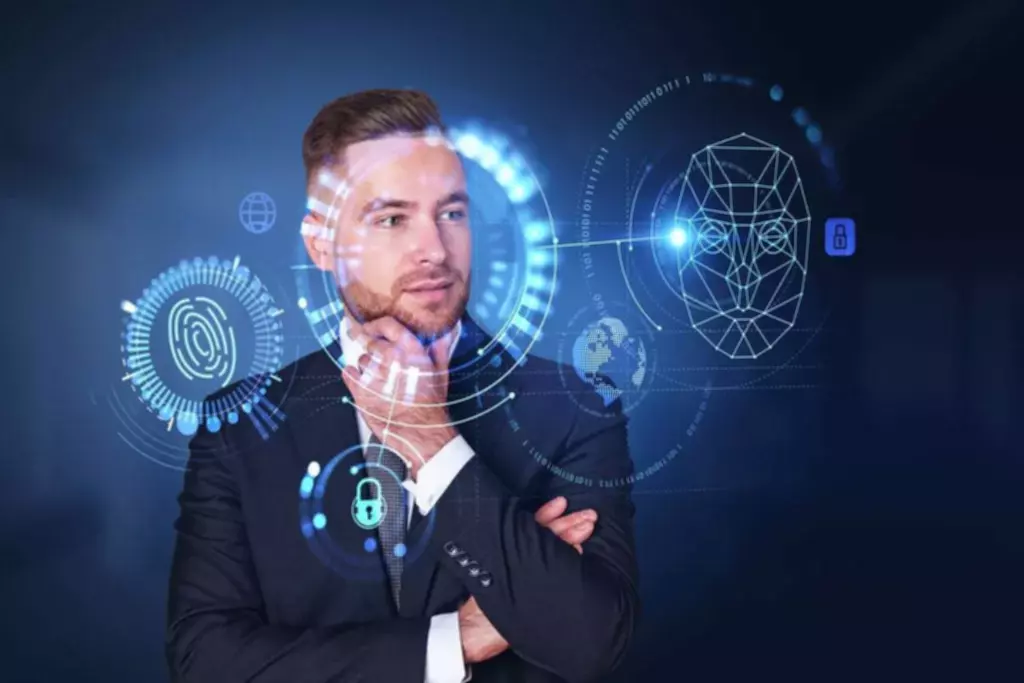 Characteristics of the technology
A great scope of services delivered by cloud suppliers is established as machine learning. They are primarily appealing because they enable users to begin the ML procedure instantly without getting software or offering servers.
Data modeling APIs, ML algorithms, data conversions, and predictive analytics are just a few illustrations of the array of services that MLaaS presents to developers. ML technologies are present from several cloud service providers, for instance, IBM, Amazon, and Microsoft. Technical specialists can assess the platform before committing, MLaaS is frequently made available for a brief trial period.
Tips for Using MLaaS in Business
Not every brand operates in industries strongly tied to IT. Nevertheless, these businesses frequently have excellent concepts in AI projects while seeking the best MLaaS tools to aid in developing an appropriate ML algorithm. You can become familiar with the following advice to prevent losing your head in a sea of information:
First and foremost, it's critical to describe the project's significance and objective in detail. You should become a proper authority in the area, considering your available resources and the output you aim to achieve. It's a good idea to devise a strategy to help you save time and resources prior to taking action.
The next step is to seek an appropriate MLaaS associate or ready-made product. The goal, budget, and project completion time should all be considered while making the decision. The best option may be to outsource the project to an associate.
Finding a shared vision is crucial if you're collaborating with MLaaS partners. You can begin work on an ML model after determining all the prerequisites with the assistance of an expert. Be sure an off-the-shelf MLaaS product has the required functionality if you opt for using one. While the majority of MLaaS companies grant a great deal of functions, some solutions are more specialized and better suited to your degree of expertise.
The resulting model must be integrated into your system. However, there is no reason to believe the job ends after deployment. Whether you pick an MLaaS solution or ML partner, you should always be aware that you can access the resources to monitor and maintain the ML algorithm.
These suggestions are broad to firms just beginning to employ ML technology. The project's characteristics, the company's resources, and expertise may affect how the structure and course of action change. The steps may also involve contracting out data gathering work, pre-processing and labeling the dataset, validating and assessing the produced model, doing post-deployment maintenance, experimenting with and expanding your model, etc.
Difference between MLaaS and AIaaS
Although it is related to AI, machine learning services are distinguishable from it. Because of this, you shouldn't mix MLaaS and AIaaS.
AI as a Service is a third-party cloud service, much like MLaaS. Thanks to this, customers may now use artificial intelligence in several ways. Although AIaaS can present a benefit to any operation that has to be carried out "intelligently", it frequently entails rules-grounded procedure automation to imitate human behavior. Solely if the process depends on figuring out how to manage operations, can AIaaS be categorized as MLaaS.
Hence, AIaaS concentrates on resolving complicated issues by simulating human behavior. Its top objective is to increase the likelihood of success. MLaaS will utilize information to educate the application to detect unique patterns and, via learning, to live up to the tasks with a great degree of accuracy.
Best tools
The MLaaS market is sizable and predicted to be worth $1.0 billion in 2019 and $8.48 billion by 2025. Below are a few practical MLaaS systems.
| | |
| --- | --- |
| Name | Peculiarities |
| Amazon Machine Learning | Amazon ML is a good alternative for procedures where meeting deadlines is critical. The service loads several sources of information. It does not require the client to choose an information preprocessing technique. Thus, all actions are performed by default. |
| Microsoft Azure AI Platform | With the product, every user can apply services to make, improve and rapidly deploy ML models. All work is performed using a unique web interface. You can utilize the UI without any programming. The platform also has unique built-in algorithms. You will find them helpful as they will aid you pre-process your data before applying ML/DL techniques to build and train ML models. |
| IBM Watson Machine Learning Studio | The program offers ML as a wholly automated substitute. Little time is needed to practice, and no prior knowledge is necessary. Consequently, creating, enhancing, and setting models with the tool has advantages for proficient users and novices. The system's visual computing features enable users to see patterns in the data swiftly, get insightful knowledge from it, and reach conclusions. |
| BigML | The comprehensive ML framework offers a great scope of features to support and make models. You may utilize the web interface, command line interface, or software interface to access the utility's features. The platform is user-friendly and offers multiple deployment alternatives. Furthermore, you may import data from various sources, including Microsoft Azure, Google Storage, etc. Algorithms for visualization and clustering are also applicable here. |
| Google Cloud Platform | You may utilize Cloud AutoML if you are a novice user and Google Cloud ML if proficient, depending on your degree of expertise. These platforms may be utilized with a broad variety of tools. Also, the client may combine the application with all Google services and transfer information to the cloud. A REST API is a great choice in delivering trained models. It makes use of Google's cutting-edge neural architecture-based information transport and search capabilities. |
Primary advantages of MLaaS for enterprises
Businesses may now get software from MLaaS companies that is both affordable and specialized. Almost always, businesses are unsure about their MLaaS necessity and need to figure out how to provide machine learning services. Entrepreneurs might select the ideal offerings, which is one advantage.
The most significant strong point is not having to worry about building an internal infrastructure from the start. A few brands have the infrastructure and internal reserves required to deal with great amounts of information. Another company's huge expense would be the price of acquiring a space to store all of this data.
Thanks to the MLaaS platform, businesses will spend less time and money administrating and keeping information. Companies also have an edge over competitors in the market because of ML technology and computational expertise.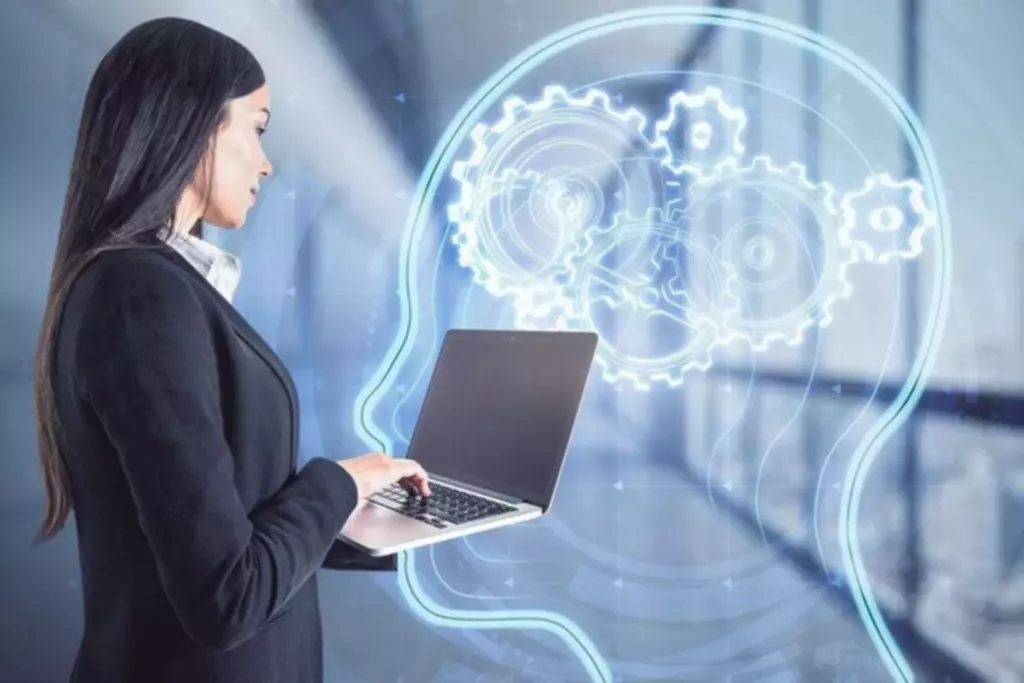 MLaaS challenges
The necessity to feed the system only structured information and severe limitations are the drawbacks of MLaaS. Big data impedes the advancement of this paradigm in this regard since autonomous data structure is still a very challenging technological issue. Now, to address this issue, so-called unsupervised machine learning is employed, which involves making an effort to cluster data automatically. However, the overall accuracy could be better, and if the data is initially classified incorrectly, the training samples will also be inaccurate, necessitating thorough manual retraining of the system.
Data cleaning issues are a significant class of challenges that MLaaS systems encounter and are also categorized as structural issues. In the fields of natural speech and picture recognition, this is particularly serious. Suppose there is a significant amount of "noise" in the input information. In that case, the lack of fully-fledged manual tuning capabilities significantly affects the accuracy, and there is a great likelihood of errors of the second type. MLaaS systems are good at solving problems that are trivial for machine learning.
Hence, every worldwide MLaaS operator encounters challenges related to information organization in counterpart to the technological multiplicity of the determining ideas of intelligent systems.
Final words
The world of today is fast-paced and perplexing. Hence, establishing a local data science powerhouse seems to be risky and rigid. Nevertheless, one of the most excellent answers to this issue is MLaaS. Isn't the most outstanding choice the one where MLaaS can be scaled into perpetuity and diminished to the size of a computer with only a couple of clicks? For enterprises, this alternative is a real treasure. Each brand will have the opportunity to have a market advantage through the ML technologies and computing resources that MLaaS makes possible.
Moreover, it presents a great scope of instruments and services that will aid professionals in doing work more productively and resolving the multiple difficulties that data scientists or developers face daily. The most significant strength of MLaaS is that you don't need to establish cutting-edge infrastructure and pay for equipment, setup, or maintenance.
I am here to help you!
Explore the possibility to hire a dedicated R&D team that helps your company to scale product development.