Basic tips on how to choose a custom web application development services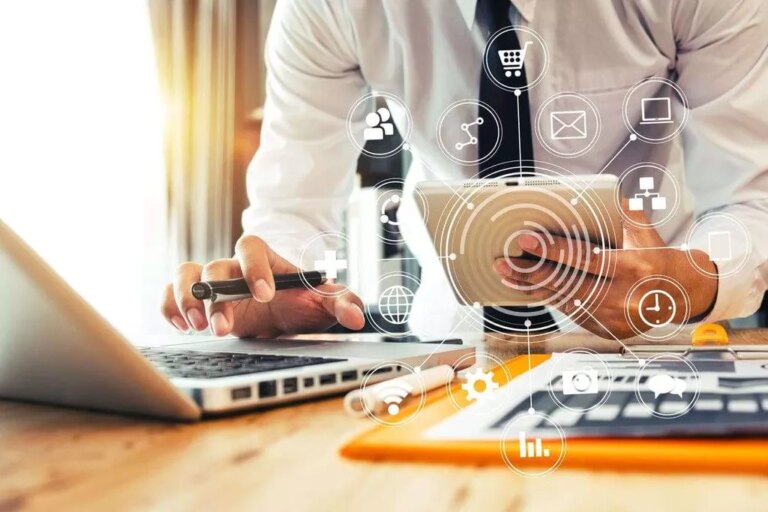 Nowadays, custom web apps are very common and people use them every day without even realizing it. These applications provide customers with a practical method to buy, make service reservations, get information, and do various other crucial jobs. Such functionality underscores the critical role of custom web application development services in driving business growth and enhancing digital customer experiences.
This article is for those who want to change the infrastructure of their business. Here, we'll discuss the key components of bespoke web development and how to choose the best development firm.
Harnessing custom web applications in business operations
Custom web applications are unique software designed to cater to particular business needs. These are customized to fulfill the unique needs of your firm, in contrast to off-the-shelf software. Given the rise in modern mobile device use, many apps are mobile-friendly. They promote engagement, simplify procedures, and boost overall corporate effectiveness.
The value of custom web application development services
Custom web application development services have emerged as a foundational element for businesses aiming to secure a competitive advantage in today's digital era. These services offer myriad benefits, underscoring their essential role in business operations.
Customization: Companies gain from solutions that are specifically tailored to meet their requirements, increasing overall productivity and user engagement.
Scalability: These programs may change as a firm expands, aiding in sustainable growth.
Seamless integration: They effortlessly combine with existing software, boosting productivity and eliminating system redundancies.
Enhanced security: Business-specific, cutting-edge security measures are included with custom apps.
Competitive edge: Businesses may gain considerable advantage by offering a distinctive user experience.
Cost-effectiveness: These applications are more cost-effective in the long run, while having more extraordinary starting expenses.
In conclusion, organizations looking to improve their operations, security, and client engagement must use custom web development services. Given these significant advantages, it is clear why these services are crucial in today's digital business environment.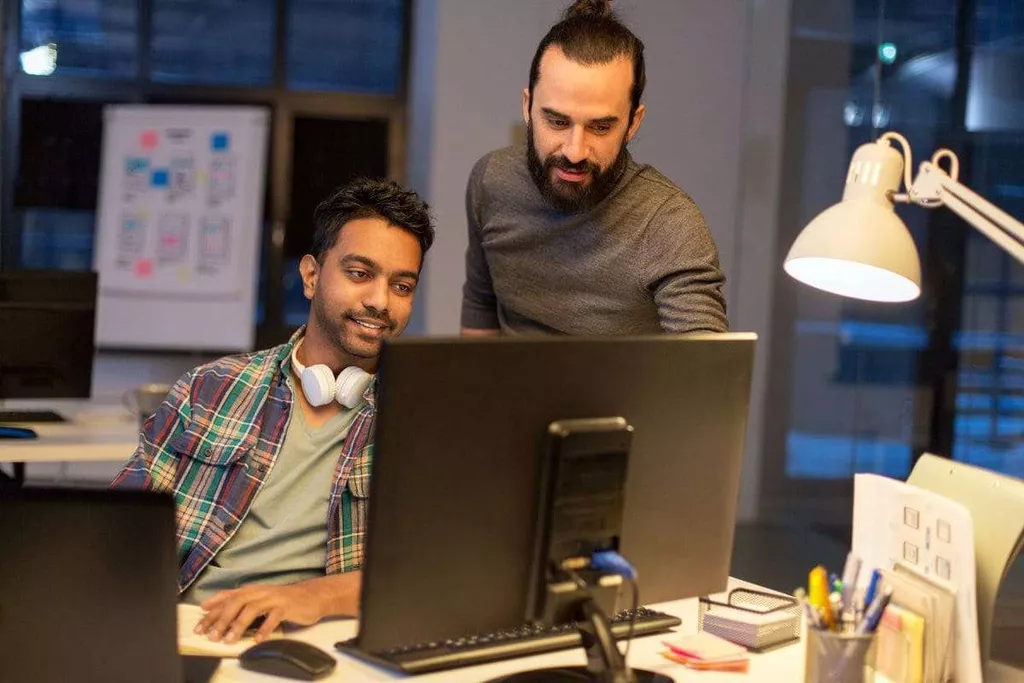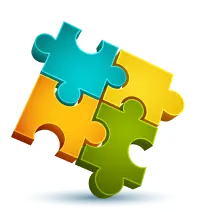 We are confident that we have what it takes to help you get your platform from the idea throughout design and development phases, all the way to successful deployment in a production environment!
Contact us
Choosing a custom web application development services company
It might be challenging to navigate the digital landscape and choose a custom web application development services supplier that is a good match for your company. Your project to design a bespoke web application is affected by a number of variables. This manual will assist you in comprehending the factors to consider when selecting a supplier, allowing you to evaluate their qualifications.
Understanding your requirements
Understanding your personal company requirements is crucial before starting the selection process. The firm that will best meet your demands depends on the kind of web application you need, its functions, the target audience, and the degree of customization required. Finding these elements can help you narrow down your search.
Technical expertise
Technical expertise is a fundamental attribute of any web development company. When choosing a company for your project, ensure they possess the technical skills to handle the intricacies of developing applications. This includes knowledge of various programming languages, proficiency in the latest technologies, comprehension of SEO best practices, and expertise in creating web apps on mobile devices.
Customization and client needs
The foundation of developing bespoke web applications is understanding customization. Therefore, it's essential to choose a firm that understands the value of tailoring web apps to meet various business demands. They should be able to comprehend your company's goals, consumers, and business model and use what they learn to create a web application that supports your business.
Portfolio assessment
The portfolio of a business provides valuable information about its skills and the kind of projects it has worked on. Look for projects or work that corresponds to your needs while examining a company's portfolio. A diversified skill set, a track record of accomplished projects, and a novel approach to problem-solving should all be shown in the portfolio.
Customer support
Deployment is not the end of the web application development process. The efficacy and efficiency of your online application are continuously maintained by continuing operations such as regular updates, bug patches, performance optimization, and user assistance. Customer assistance is thus a crucial issue to take into account. Choose a provider to manage these post-deployment obligations that guarantee prompt and effective customer assistance.
Evaluating a web development company
Start by looking at the company's internet presence to assess it. Company website, social media accounts, and online reviews provide information on reputation and customer interactions. Contact some of their former customers next. They may provide first-hand commentary on their interactions with the business, the quality of the job, timeliness, and efficacy of the finished product.
In conclusion
A number of variables need to be carefully taken into account before choosing a custom web application development services provider. Remember that the objective is to collaborate with a firm that not only understands your vision but also turns it into a useful digital platform and helps you throughout its existence.
If you are looking for a company to execute your ideas about web development, we will be happy to help. We are a custom web application development services company in USA. Our expertise lies in meeting the most demanding needs of web application solutions, drawn from years of experience. If you require expert guidance in any of the areas outlined above, don't hesitate to reach out to us.
I am here to help you!
Explore the possibility to hire a dedicated R&D team that helps your company to scale product development.