Drone Software Development: All You Need To Know In One Place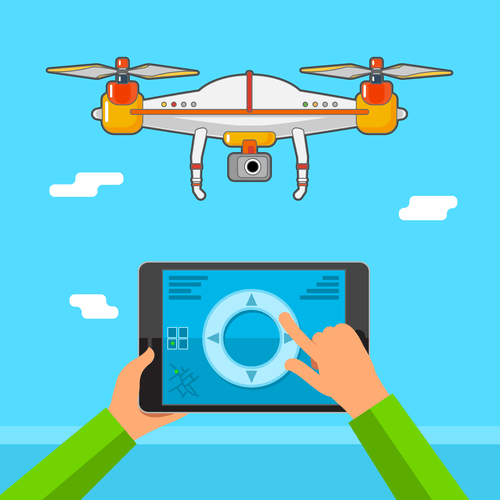 At least 15% of Americans have flown a drone at least once during the last year. Time flies by, and this kind of aircraft becomes more and more popular. It's no wonder that different types of software for drones are being developed!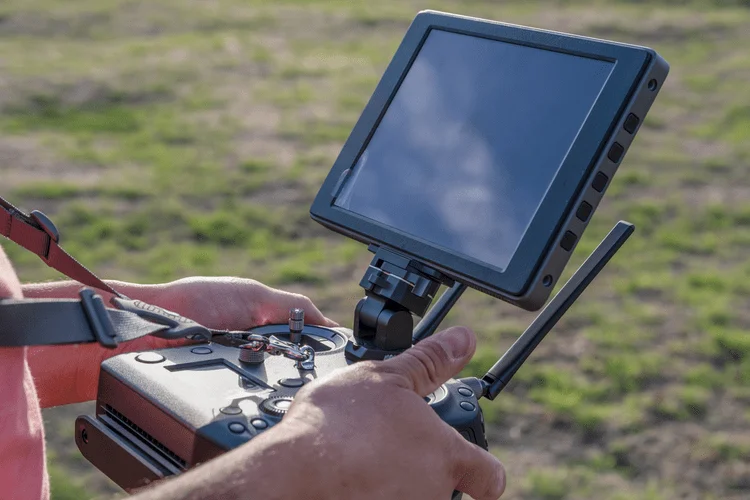 Find out more about drone software development, its possibilities, and more!
Why do we need drone software?
Drones give people opportunities that were previously unavailable. Thrilling aerial footage, construction surveillance, damage inspection, crops spraying – there are unlimited possibilities in this area.
While it is possible to use the devices with their pre-installed software, that won't be very efficient when you need more than just a flying camera. Modern technology involves various functions that need additional improvement. That's where drone software development joins the game.
What do modern drones need?
A drone application requires additional attention to detail because of the risks involved. Even the slightest mistake could cause an accident, meaning that developers have to focus on several features.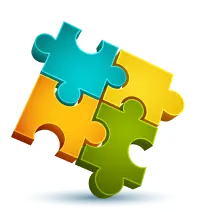 We are confident that we have what it takes to help you get your platform from the idea throughout design and development phases, all the way to successful deployment in a production environment!
Contact us
Flight simulations and simple real-flight controls are mandatory. While the former could assist pilots in learning to control the aircraft, the latter is needed for usage. It is best when two sets of controls are provided – a simplified and advanced version. This will help beginners avoid being confused by the amount of data and professionals to get the whole picture of their aircraft.
Also, it is necessary to remember that weather conditions significantly impact drones. Any kind of wind can become an enormous obstacle. That's why developers should focus on the integration of forecasting services. Some tips on controlling the device during weather changes within the application would be good too.
Additionally, we shouldn't forget about route planning. Imagine a delivery drone. It cannot just fly directly from point A to point B. The device needs to plan an appropriate route based on obstacles, restricted zones, transport, etc. It would be great if the device could also locate obstacles around to avoid crashing.
Finally, the most important thing during almost the whole usage process is transmitting the information to the phone or any other device used to control the drone. This includes audio, video, photos, and location. The pilot must be aware of what's going on around the device.
What should be considered during drone software development?
Applications for drones have to comply with standards like DO-178C and ISO 14508. This might be seen as a restriction for most development teams, but skilled coders know their job well enough to provide the best experience under any regulations.
Since drones often carry sensitive information, they are often targeted by hackers. That is why data security is one of the priorities here, especially when speaking about the military and governmental areas.
Also, technology advances at an increasing pace. Drones don't stand aside. Many improvements are applied to this aircraft as well. That is why developers must always remember to leave space for future upgrades and consider applying different technology stacks.
How to choose the right drone software development team?
When it comes to drone software development, it is necessary that you choose a responsible company with real industry professionals. The Global Cloud Team is the best match.
Former experience is what determines competence. When a developer has seen different projects, they know how to approach any challenge. Our team has many years of experience in different areas.
You must be sure that you'll be able to collaborate with the company for quite a long while. Drone software needs constant upgrades to add all the new technological discoveries. We are aware of all the trends in this industry, so our team is ready to create at any time.
How much does drone software development cost?
Most drone software companies have rates that begin at $50 per hour. However, the final price depends on which features are going to be involved.
Drone software is typically more expensive than any application or game because it involves additional resources. If developers want to provide the best experience, they must first try it out themselves.
Generally speaking, drone software development costs could end up around $25,000 for all the services considering the simplest configurations. You can get an approximate estimate by contacting our representative and describing your idea.
The bottom line
The Global Cloud Team is an experienced drone software company with specialists who know their job. With over 100 completed projects, this team definitely knows how to solve any challenge. Contact us now and stay on top of the innovations!
I am here to help you!
Explore the possibility to hire a dedicated R&D team that helps your company to scale product development.