Learn how to create a SharePoint site: the best guide in 2021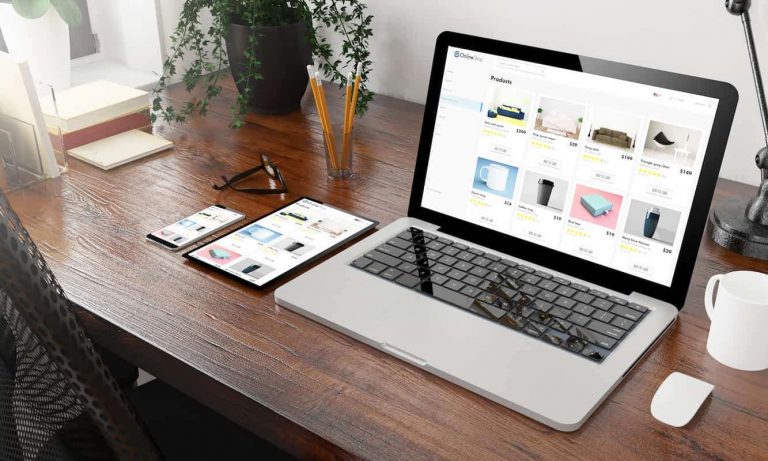 SharePoint websites are becoming more popular due to their efficiency. It's a great way to organize a workspace or simply manage some documents.
Learn how to create a SharePoint site in the article below!
What's a SharePoint site?
A SharePoint site is a collection of different content like pages, documents, and others. It is basically an advanced document management system. You would typically decide to create a SharePoint site to get a secure workspace for your team or even the whole company.
What is a SharePoint site suitable for?
If you create a SharePoint site, you will be able to do many things.
Some examples are:
Share documents;
Organize and access information;
Create tasks and track them;
Plan and schedule assignments;
Automate business processes, and more.
There are dozens of processes that can be covered. Everything depends on your company's needs.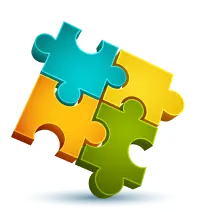 We are confident that we have what it takes to help you get your platform from the idea throughout design and development phases, all the way to successful deployment in a production environment!
Contact us
The best part about SharePoint is that it is suitable for small companies with 50 employees and huge corporations with 20,000 employees. It may be easily enhanced by your own features as long as you have a development department like the Global Cloud Team.
What are the main features of a SharePoint site?
A SharePoint site comes with three major features.
These are:
Collaboration
Interoperability
Extensibility.
First of all, when you decide to create a new SharePoint site, you get improved collaboration. All of your teams will be capable of working on the same project within one workspace, using identical applications. Thus, while developers do their job by coding, designers can stick to their tasks.
Next, we get interoperability. This is a unique advantage that allows you to integrate a variety of services like Microsoft Office, Google Docs, and many others. Building a unique and customized solution is even easier with an expert team of developers like the Global Cloud Team.
Finally, extensibility brings multiple possibilities for extensions. In the case of a SharePoint site, you'll be able to deploy software to a cloud service in a matter of several clicks. A lot depends on the features your company chooses, but it is generally a simple process.
What are the advantages of a SharePoint site?
Okay, you know how to create a SharePoint site. But what about the benefits? We shall describe them below.
1. Scalability
A SharePoint site can boast about scalability like no other. It is suitable for businesses of all kinds from small teams to huge corporations. You choose the features and resources as you wish.
2. Cross-platform availability
A SharePoint site is a great option for companies where people use all kinds of devices. Once your teammates are authorized, they can access the information from both mobile and PC. All data is stored on a cloud server, so accessibility isn't an issue at all.
3. Branding possibilities
If you don't like the standard design of a SharePoint site, you can easily customize it. The whole design and even UI/UX may be changed. However, you'll need a designer and a developer to implement the changes.
4. Software integration
As we have previously mentioned, a SharePoint website supports all kinds of integrations. You may use Microsoft Office or Google Docs, it doesn't matter. It all depends on your company's needs, bringing in maximum customization abilities.
5. Top-notch security.
A SharePoint site comes with several security layers to prevent breaches. There are various authorization and authentication steps that ensure no imposter manages to get your information. Besides, it is also possible to create a custom security solution if required.
What are the disadvantages of a SharePoint site?
Although there are many benefits, the SharePoint site also comes with a few pitfalls.
1. Requires time
If you decide to customize the solution, be ready that it is very time-consuming. Most companies spend a lot of time implementing new features and changing the design to suit brand standards. It may take more than a year. Leave this task to the Global Cloud Team to get a result ASAP!
2. Needs a qualified team
Not every developer knows how to create a SharePoint site. It's an area that's slightly different from the others, making it difficult to find a suitable team. Luckily, you're reading this on a website where you can hire the right expertise. The Global Cloud Team specializes in SharePoint development.
3. A web-based solution
Unfortunately, a SharePoint site is stored on a cloud server. This means that you will only be able to access the information as long as you have a stable internet connection. While it is a drawback, it is also an advantage because the data is always protected, and you may access it from any part of the world.
4. Huge costs
When you ask any development company about the pricing for creating a SharePoint site, you'll be shocked by the huge rates. However, the Global Cloud Team isn't like that. Our developers charge reasonable a price for their work, providing even better quality than anyone else.
Create your SharePoint site now!
It is time to create your own SharePoint site to boost your company's efficiency.
Contact us now to get a quote!
I am here to help you!
Explore the possibility to hire a dedicated R&D team that helps your company to scale product development.