Healthcare application development: All steps explained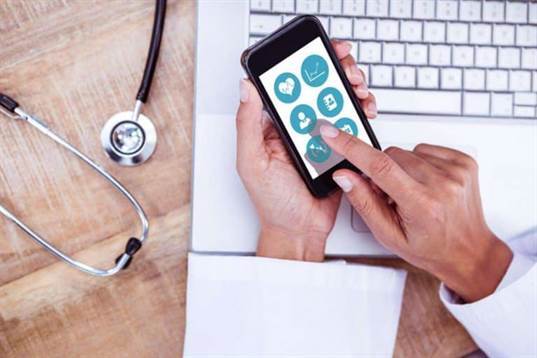 Healthcare application development is something that can really boost the experience of patients and doctors in the industry. Just imagine the unlimited possibilities!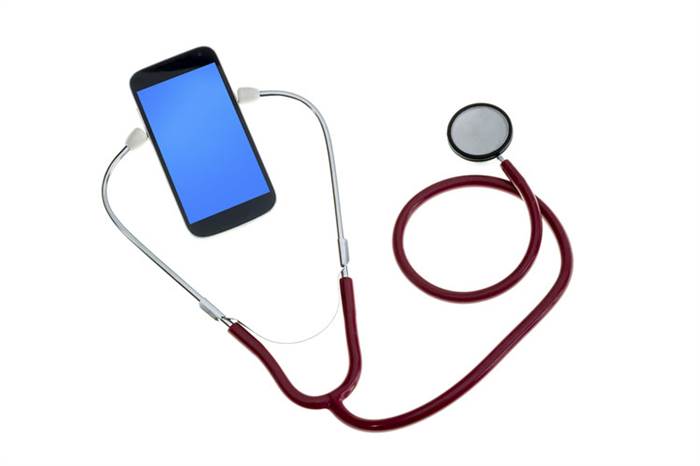 Still have doubts? The digital healthcare market in 2019 was estimated to be 106 billion USD! It is expected that this number will increase 6 times by 2026. It's time you created your own software.
Set a goal
The very first thing that should be done is to set a goal. What will your application solve?
In healthcare, the most needed options would be:
Doctor appointment management;
Reminders to take pills;
Medicine databases;
Telemedicine, and more.
If you think that you've got a unique idea that has a chance to grab a portion of the market, then go for it. You never know which choice is going to be successful.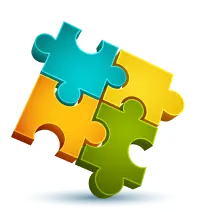 We are confident that we have what it takes to help you get your platform from the idea throughout design and development phases, all the way to successful deployment in a production environment!
Contact us
What features does a healthcare app need?
There are several features that simply must be available in any healthcare software for the best user experience. We shall cover some of them.
1. UI and UX
Do you know what keeps users engaged in one app when there are different options on the market? Design is one of the most game-changing factors.
It is necessary that people easily navigate within the software and have no issues with understanding the meaning of different buttons and features. Combine these with great ideas and success is guaranteed.
2. Profile creation
Having a user profile simplifies communication between doctors and patients, makes saving medicine and other data easy, and also helps create a personalized dashboard. There are different ways to implement a user profile. However, precise usage depends on the type of software you decide to develop.
3. Medical information
As someone who plans to work in the healthcare market, you must be aware of different wearable devices that can track the pulse rate, eaten food, glucose level, and other information. Implement these in your application, so the patient can see this information and share it with a doctor.
Additionally, you could make it possible to view test results, doctor prescriptions, and other related data in one place. Try being the patient for one day and add everything that you might need.
4. Booking appointments
Everyone knows how hard it is to book an appointment with a doctor through a phone call or reception. You get the dates mixed up, spend a lot of time trying to plan your time, and it is generally very inconvenient. An application makes things easier.
It is possible to implement a calendar and reminder system to add some more convenience to the software. Season it with a simple interface and the app will be a success.
5. Payment systems
Healthcare applications can also be used to pay for medicine or services. Mostly, bank cards are used for this, so there should be no trouble implementing a payment provider for any country. The only thing is that you should make sure is that the best security measures are used.
6. Saving files
The doctor's side needs to save files on computers and mobile devices for offline access or other reasons. Also, it would be possible to store test results online and attach them to reports, patients, cases.
7. Online chat
Even if your app is not specified for telemedicine, having a built-in chat feature would be beneficial in every way. Patients could discuss their tests with doctors, doctors could inform colleagues about important details regarding patients, etc. Also, do not forget about the support feature.
8. Video Calls
Telemedicine requires the usage of a camera so that the doctor can examine the patient remotely. Therefore, video calls are another necessary feature for a healthcare application.
Of course, whether this feature is required or not depends on the type of software you decide to create, so think everything over several times.
9. Social media login
Apart from regular registration via phone number or email, you can add a possibility to do this through Facebook or Google. However, this must not be an obligatory option because healthcare also means enhanced privacy. People would not want their medical information to be leaked on social media.'
10. Notifications
Finally, think about implementing an advanced push-notification system. Use it to remind users about appointments, medicine intake, changes, and other important information. Maybe, you could also send Covid-19 updates for your users to stay safe.
Healthcare software development costs
Healthcare app development is usually very expensive.
The prices mostly vary based on the following things:
Software complexity;
Design;
Implemented features;
Business analysis;
Quality assurance;
Operating systems, and other features.
If you decide to create a native app for all platforms, expect the healthcare application development costs to grow significantly. However, efficiency will be increased. Nevertheless, web applications are the best choice for shoestring budgets, although they are not that efficient.
Speaking of the approximate costs, the price may range starting from $20,000 to $250,000+ depending on the complexity of the project. If we do not take the actual development process into account, the most expensive parts become UX/UI design and project management.
How much time does it take to make a healthcare app?
Just like with the costs, it is hard to tell how long the development process takes. We can only give rough estimates that might significantly differ from reality.
Generally, healthcare application development takes:
3-6 months for a basic app;
4-9 months for a complete app;
1+ years for an advanced application with various features and integrations.
Before starting the development process, it is crucial that you get someone to analyze the market and create a strategy. Without this, it is unlikely that your software will reach any success.
What to do before starting a project?
Apart from determining the features your healthcare app will have, it is also required that you get a broader look at all the things and follow several steps that will be described below.
AnalysisFirst, you must analyze the market for demand. What do people want? What about the software of your competitors? Gather all the data and use it to form the perfect strategy for your healthcare mobile app development.
Creating a conceptNow that you have all the analysis results, it is time you make up a strategy and something like a mock-up of the app for your developers to work with when creating your software.
Gathering a teamWhen you understand what you want, it is high time to gather a team. Mostly, you would want to have an analyst, designer, project manager, UI/UX copywriter, and several software developers. However, the specialists may differ depending on the needs of your application.
There also are many other steps that must be followed. Nevertheless, these three points are the very basics for any case. If you need to add anything, it will be possible to do it on the spot.
7 steps to build a healthcare app
For your convenience, we have prepared a list of 7 steps of the development of a successful healthcare application. Follow these and you'll definitely conquer the market.
1. Find a problem
Any software must solve a specific problem. This makes it valuable and needed. Think of something that still does not exist or what could be improved and make life better for people working within the healthcare industry.
2. Perform detailed analysis
Now that you know the problem, learn more about your target audience and the market in general. If you skip this step, your chance for success will fall to 5%.
3. Design the project
Remember these things: user-friendliness, responsiveness, adaptability, and simplicity. Use these and your software will provide the best user experience.
4. Create a prototype
A mock-up version of the software will help you determine whether you are going the right way. Healthcare application development is a hard thing, so it is better if everything is done properly from the very beginning.
5. Perform various tests
This step is relative to both the prototype and final version of the product. Your quality assurance team must test the software in every possible way to ensure it is usable, bug-free, and works as intended.
6. Develop a marketing campaign
After the final product is fully usable, think of all the promotion channels you could use. We recommend advertising your app in social media, with bloggers, contextual ads, and using any other option recommended by your analyst and marketer.
7. Determining the monetization
Generally, the software is monetized with subscription plans, paid access, and built-in advertisements. Find an optimal solution for your application to keep the balance of income and users.
The bottom line
Now that you know everything about developing a healthcare application, why don't you proceed to the creation of your own software? Contact the Global Cloud Team now to conquer the market!
I am here to help you!
Explore the possibility to hire a dedicated R&D team that helps your company to scale product development.